Can you feel it? The warm weather is seeping away and in its place is a slight chill in the air. Autumn has arrived and with this change in temperature comes a renewed sense of excitement, especially when it comes to getting out in nature. Autumn on the Camino de Santiago is truly magical.
Just in case you're positive that summer is the absolute best season, we've gathered some solid points to convince you otherwise. So, without further ado, here are our reasons why you should walk the Camino de Santiago in autumn.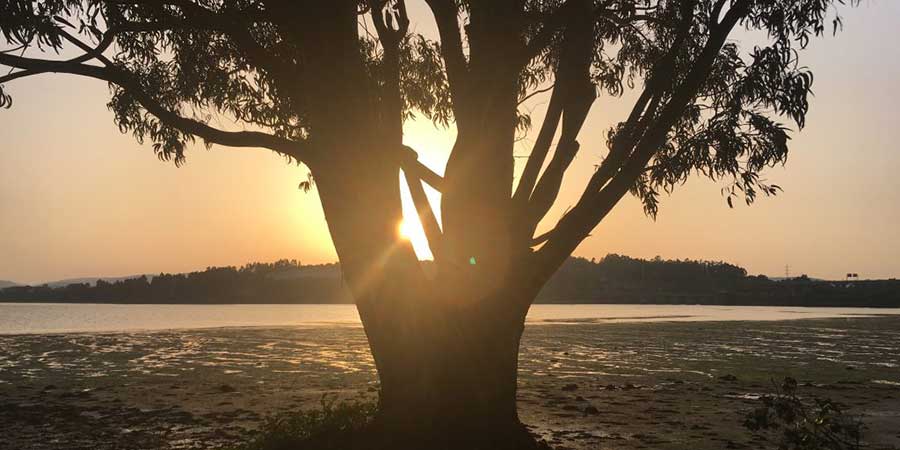 1. Weather
Autumn is arguably the best time of the year for walks and hikes and this is largely due to the weather. There's a nice chill in the air as the summer sun fades and you're welcomed by refreshing breezes (especially useful while summoning the last of your energy at the end of a day's walk).
While it is getting cooler, you don't yet have to deal with that unforgiving chill of winter. The sun is still shining for the most part and the days aren't too dark yet. You'll never catch me walking for any great length of time in the summer as I'm not a fan of excessive sweating minutes after hydrating!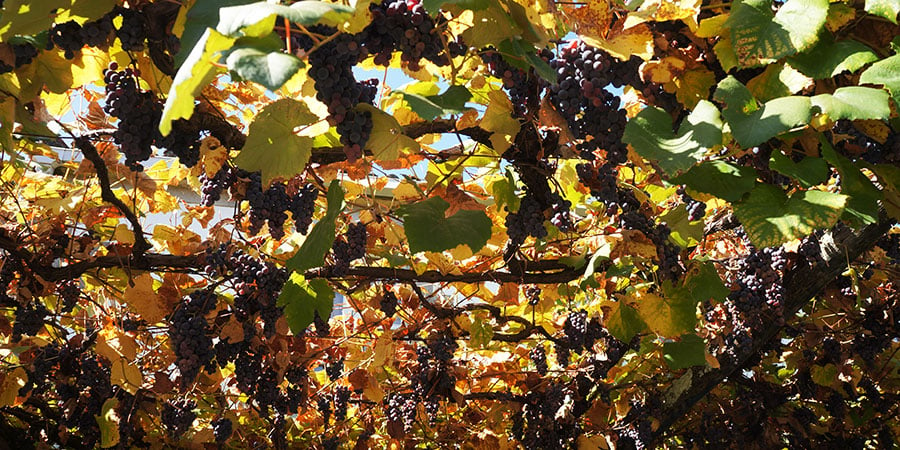 2. Colours
Nature is beautiful in every season and you'll always find something wonderful to admire. However, I firmly believe that autumn is the most glorious time to explore all that nature has to offer. It's a season of so much change and the variety of colours paints the landscape in a magnificent way.
With the colours, the dance of leaves blowing in the wind and the crunching sounds under your boots, autumn is the closest thing to perfection in nature for me.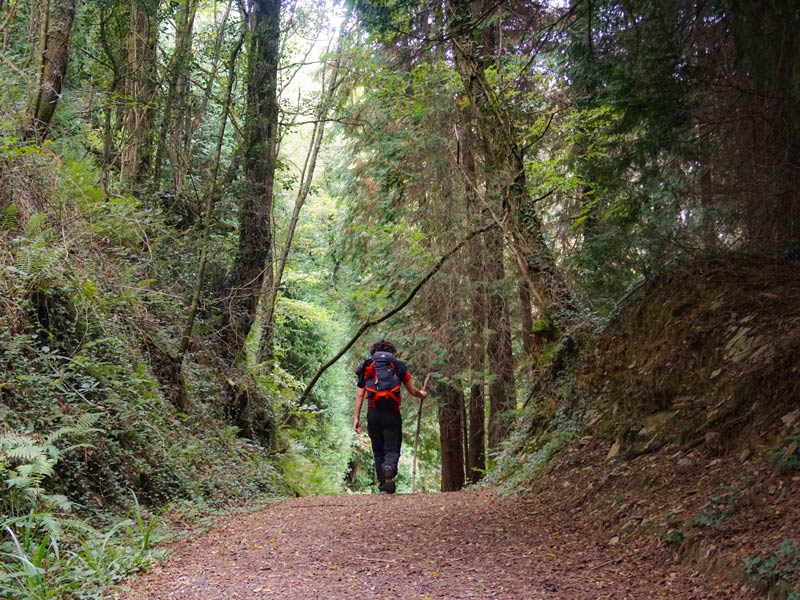 3. Off-Peak Season
While it's still a busy time for Camino walkers, autumn is a better time overall when it comes to travel. For those without kids or indeed, those wishing to escape the kids for a week or so, travelling during autumn is perfect because schools have resumed and the trails will be a little bit quieter.
The bit of extra peace on the routes will allow you to better appreciate the sights and sounds of nature without too much chatter. If you're hoping to make some friends on the trails, do go to the more popular routes like the Camino Frances as they're still nice and busy and full of potential new friends.
Also, a major bonus of spending autumn on the Camino is the price of flights. Embrace the off-peak season and you can really make a saving when it comes to flights and general travel expenses.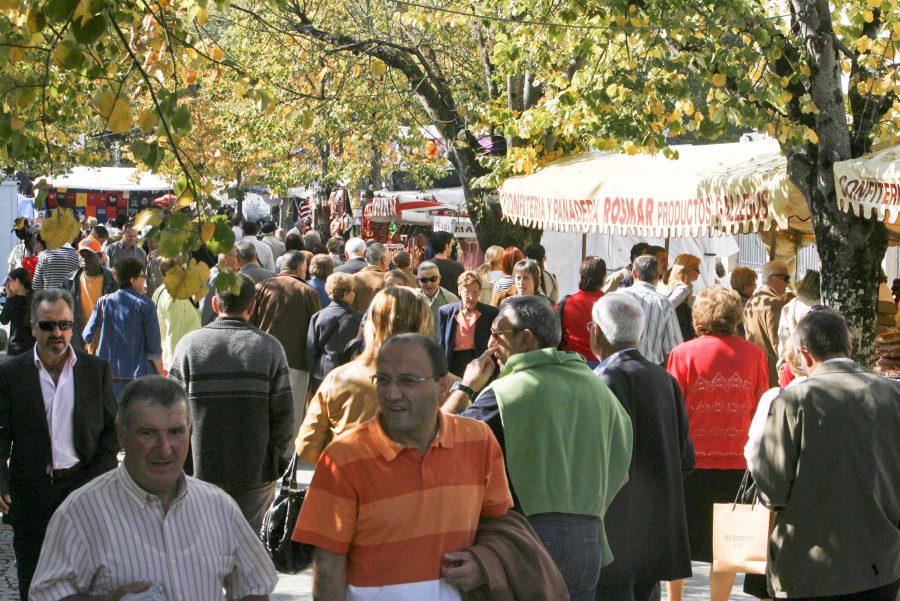 4. Festivals
While autumn on the Camino de Santiago is definitely a bit quieter than the summer, especially when considering festivals, don't worry about a lack of entertainment. There are still a number of festivals taking place, especially in October.
From the music of Spanish guitars to traditional markets and unmissable delicacies, you can be sure of a good time. For more information about popular Camino festivals on offer during this season, click here.
Autumn on the Camino is also a great place to celebrate Halloween. Did you know there are quite a few spooky facts about the Camino? Maybe you should consider visiting the Coast of Death or learning about the Pilgrim Ghost?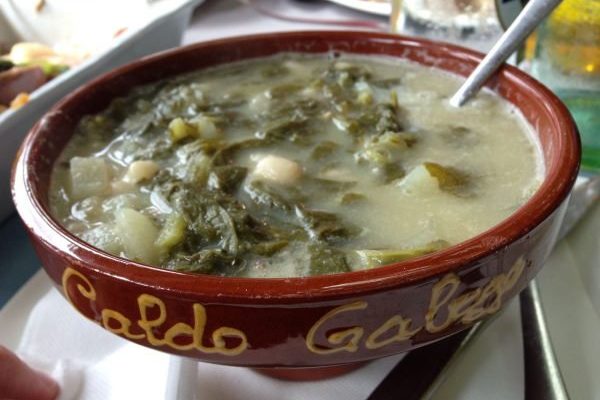 5. Food & Drink
Spain is known worldwide for its amazing food and drink. Whether you're a fan of tapas and sangria or some unmissable Galician favourites like Pulpo a Feira (Market-style octopus) and Mejillones al Vapor (Steamed mussels), you definitely won't go hungry here.
While many of us turn to refreshing fruits and salads in the summer (anything to keep ourselves cool), autumn is when we start to seek out the wholesome food that will sustain us as the temperature drops.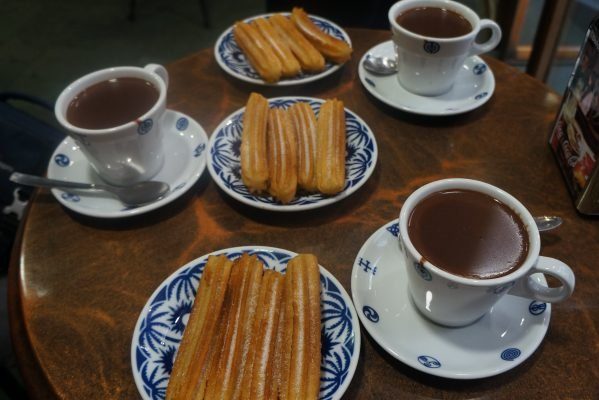 Seek out hearty dishes like Cocido Gallego (Galician Stew) that will keep you warm for hours. A glass of red wine won't go astray either, especially after the new harvest. Mulled wine is also always a winner in late autumn and into the winter. While in Galicia, make sure to try Castaña de Galicia. These delicious chestnuts are sure to delight palates throughout the season.
If you've got more of a sweet tooth, this is an excellent time of the year to indulge in the famous churros and chocolate. Bring your appetite for this sinful dish and don't forget to scoop up the thick warm chocolate with a spoon after you've run out of churros! For more information, visit our Food & Wine section.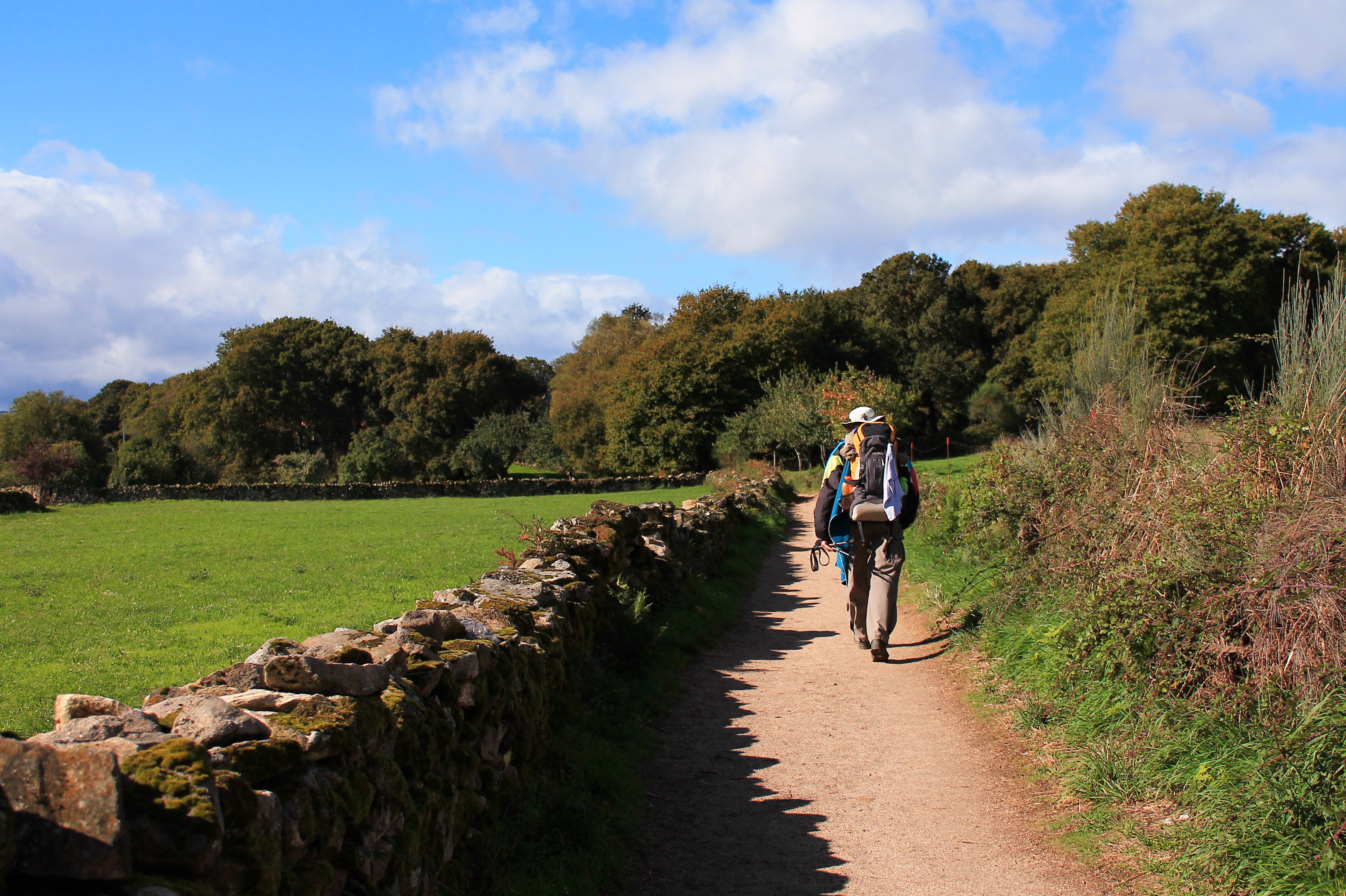 6. Cosy Clothes
While packing some extra layers for the more unpredictable autumn weather might seem like a chore and a vote in favour of summer walks, you just need to change your perspective.
Now we're not saying a comfy jumper should be the sole reason you spend autumn on the Camino, but that extra bit of comfort will go a long way after a tiring day of walking.
There are few things better than the simple joy of snuggling up with a cosy blanket and sipping a hot drink (coffee, tea, mulled wine, hot chocolate – your choice) – it's restorative!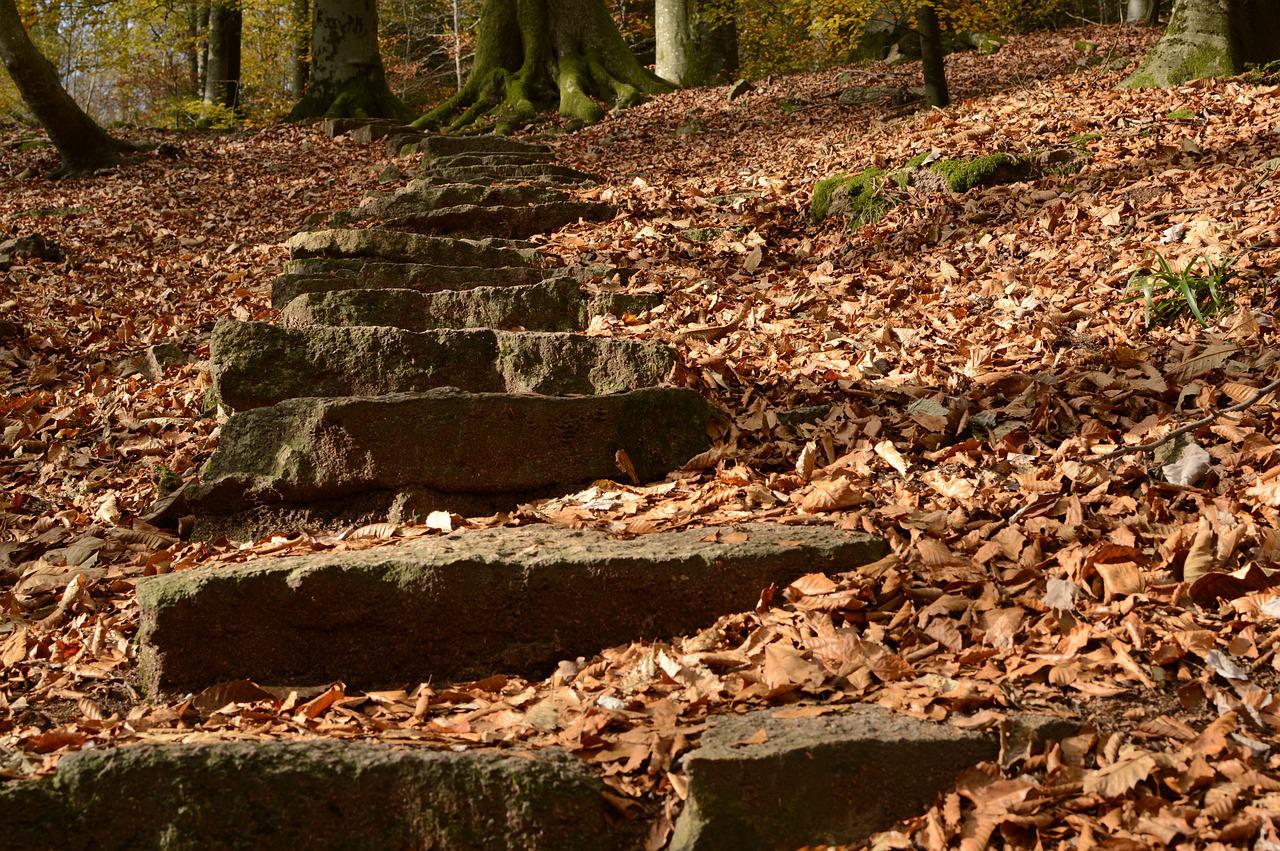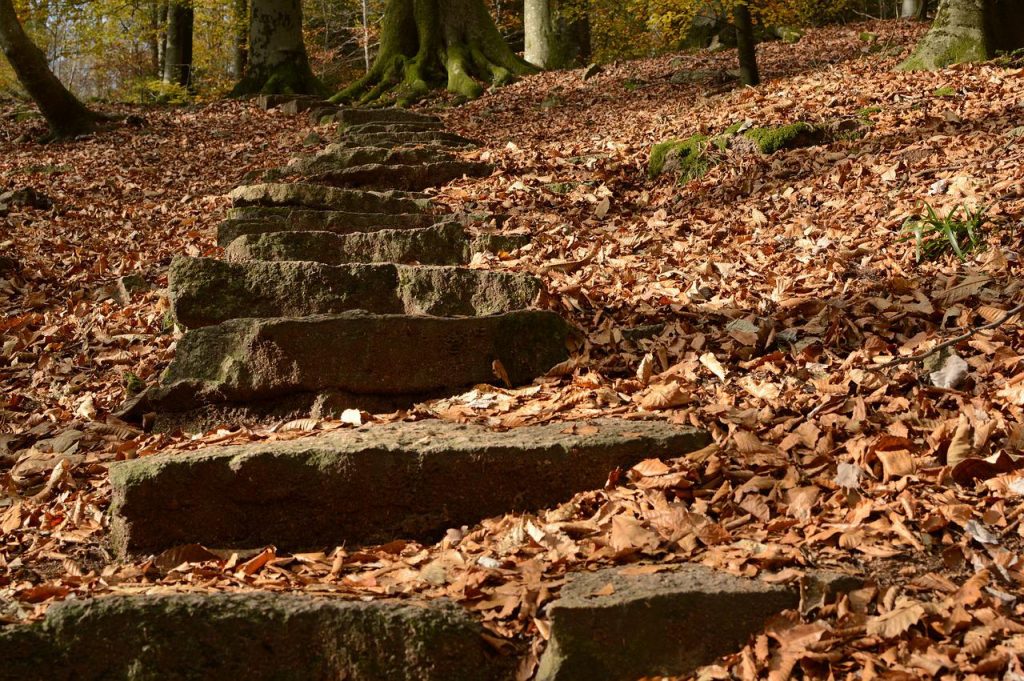 Camino Routes For Autumn
So if we've convinced you that autumn is the perfect time to walk the Camino de Santiago, your next question might be along the lines of 'which route do I take?' While the best route is going to depend on the person, we do have a few ideas for your next trip!
Camino Frances
Popular all year round, the Camino Frances is the perfect option, whether it's your first or your fifth Camino. This route passes historic cities and magnificent areas of natural beauty, including Pamplona, La Rioja wine region, Burgos, Leon and Ponferrada.
The Fishermen's Trail – Rota Vicentina
A magnificent coastal trail along the shores of the Atlantic Ocean in southern Portugal, the scenery on the Rota Vicentina is breathtaking. October is the best time of the year to walk the Fishermen's Trail as the weather is pleasant and there's a fantastic opportunity to spot migratory birds at Cape St. Vincent.
Camino Mozarabe
If you want to travel in the off-peak season but you don't want to deal with the looming threat of potential rain and cooler temperatures, the sunny Camino Mozarabe could be just what you need. Experience the beauty of Andalucia and walk from Granada to Seville. One thing to note with the Camino Mozarabe however, is that you won't be walking to Santiago (unless you do the complete Via de la Plata) so if that's a dealbreaker, better to choose one of the other routes.