The weather on the Camino de Santiago will depend on the season and the region you choose to travel to.
Some parts of Spain can reach very high temperatures during Summer, but from Autumn to Spring you will find colder days. There is a season to suit everyone!
During late Autumn and Winter, some hotels might close and flights and ferries operate less frequently than in the warmer months. Daylight hours are also reduced, so you will need to adjust and manage better the daily distance you want to cover. Our travel experts will be able to help those looking to travel during these months to make the correct choices.
The weather on the Camino de Santiago starts to get milder in Spring when the sun starts to peak a little earlier than before. Although you will get some rain and clouds, this can often be welcome on a hike as a way to cool down.
Read our blog on The Camino on a rainy day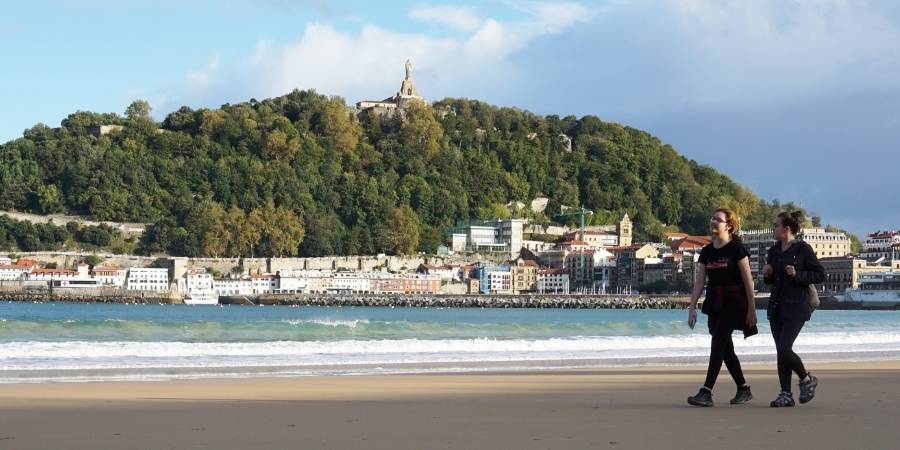 One of the best things about Autumn and early Spring (October and April for example), is that the number of pilgrims on the Camino de Santiago is much lower than July and August, when the affluence of pilgrims, especially on the Camino Frances, can be very high. The Camino becomes a tranquil trail.
Bear in mind some sections might be too hot for walking in July and August, for example, the Via de la Plata in Andalucía and Extremadura.
Read our blog on Walking the Camino in hot weather.
The landscape, climate, and weather on the Camino de Santiago are very varied, not just from one country to another, but also from one city to the next, even between places not that far from each other.
Whatever the weather make sure you are well prepared and you'll have the trip of a lifetime.
Download our Camino packing guide here to ensure you have everything you need.
For more information on any of our walking or cycling holidays and weather on the Camino routes, please contact the travel specialists.