About Us
Here at CaminoWays, we all share a common passion: The Camino de Santiago. As one of the most loved tour operators for the Camino, we have been helping pilgrims discover the joy of the Camino de Santiago for more than 10 years.
When booking with us there is no intermediary. We have great connections and relationships with local businesses along the Camino and we book local hotels, taxis and guides for you directly. This is the belief on which CaminoWays has been built and this personal touch gives our clients a high degree of satisfaction.
We are a team of knowledgable and enthusiastic travel professionals, coming from different countries and continents, and we are proud to be part of the Camino journey for many pilgrims from all over the world every year.
We believe that travelling is about enriching personal experiences and the people you share the journey with or meet along the way. But mostly, we believe that travel is about opening yourself up to new perspectives. This is one of the many reasons to experience the Camino de Santiago.

The Company
Here at CaminoWays we specialise in walking and cycling holidays on the Camino de Santiago and the Via Francigena in Italy. Our staff has extensive travelling experience, so we know what makes a holiday great. We offer alternative holidays, a break away from the usual beach or resort trips, and this gives our clients a real opportunity to experience nature with their friends and family.
Our philosophy is that a holiday is not just about seeing a new destination and ticking it off your list. It's about experiencing the unique culture of a region and the aromas and flavours of traditional food for example. Travel broadens the mind and so a Camino de Santiago adventure will not only improve your cultural awareness but will also get you out in the fresh air.
At CaminoWays, we take all the stress out of researching, planning, and of course booking your holiday, as well as taking care of every other aspect involved in organising a holiday. Needless to say, all fitness levels are catered for so everybody can choose their own perfect Camino and the right difficulty level through our simple walking grades.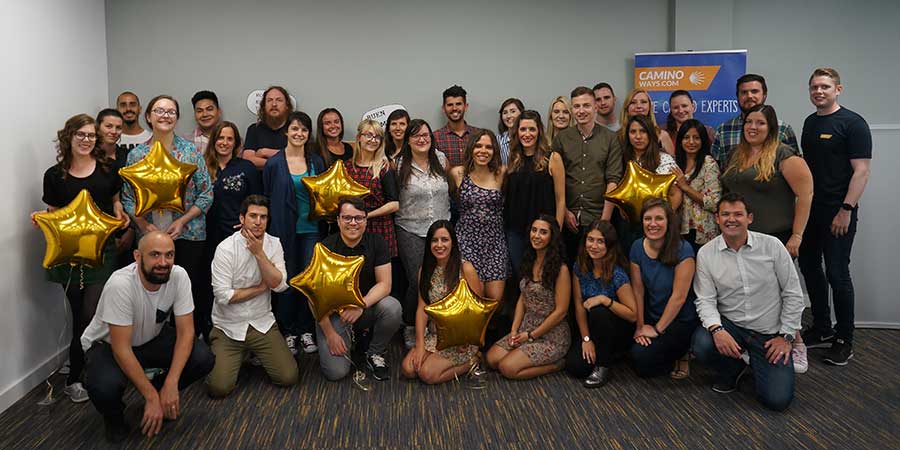 Our Team
CaminoWays' team has more than 10 years of experience organising and booking Camino Holidays. Our sales, customer care, product and reservations teams are based in Dublin, while our ground operation is based in Santiago (Spain) and they see to it that your holiday runs smoothly.
Our staff knows every trip intimately, from the route to each hotel along the way. Every team member has a personal experience of the route, some have even been Camino tour guides before! CaminoWays staff are also offered an extra week of paid holiday every year to travel our routes and improve their knowledge. This is why customising your tour to your needs and requirements isn't a challenge for us, it's our specialty.
On your holiday, your safety always comes first but we also respect local people and customs. We value our relationships with locals and we always organise your holiday in harmony with nature and local traditions. This is part of our ethics and we take great pride in our ability to achieve this. We hope that you share these simple but strong values with us and we look forward to helping you plan your Camino. See our team profile below:
Our Spirit In Six Words
Safety: We provide informative notes for your self-guided walking adventure and certified guides on all of our guided walking holidays.
Pleasure: Leave your daily routine behind and discover the joy of the Camino.
Authenticity: Stay in traditional accommodations along the Camino and indulge in the best local food.
Respect: We have respect for the environment and the culture and traditions of the local people.
Nature: Wander at your own pace through beautiful unspoiled landscapes.
Discovery: Take the time to discover a region. Unleash your curiosity and be open-minded about the local customs and culture.
Our spirit is not just an abstract concept, it's what you will discover when you take a holiday with us. The journey is just as important as the destination and all of our trips have been designed to the highest standards, with your pleasure, satisfaction and safety at the core.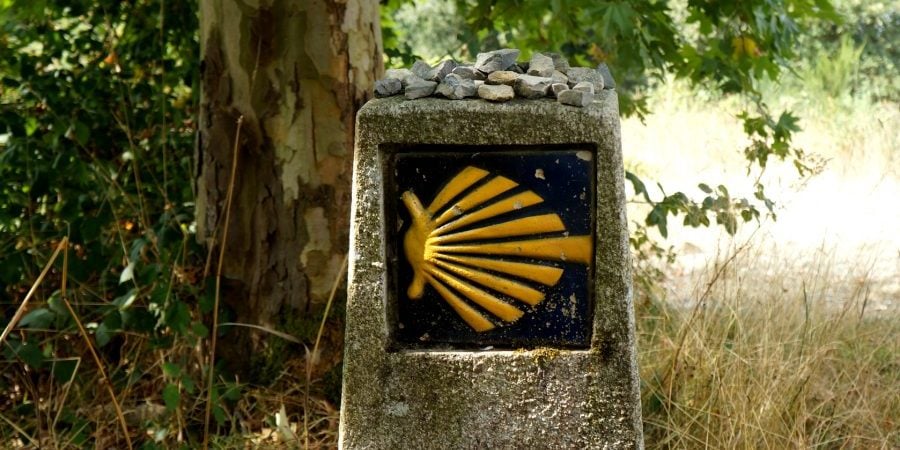 Our Commitments
Quality – We are permanently striving for the best itinerary, the most beautiful views and the best experiences for our customers. Our holidays are personally designed by professionals and experienced certified guides who have first-hand knowledge of the Camino routes. We have assessed, on a real-time basis, approximate timings and based them on an average walker, taking into account the difficulty levels. Your comfort is of the utmost importance to us, which is why we personally select the most suitable accommodation and the most delicious meals, to ensure you get the most from your holiday.
Fair Prices – Our prices are adjusted to our quality criteria when it comes to your holiday. We appreciate your business and so we offer loyalty discounts for our returning customers, as well as for those of you who plan your holidays early. Finally, yet importantly, our prices also represent equitable pay for our staff and the local people who work for us on the ground.
Customer Care – We are happy for you to contact us by phone or email and we will endeavour to reply to your query within 48 hours. You can use our website to discover your adventure and book it whenever you like. Upon your departure, we will be providing you with a 24/7 assistance phone number to guarantee your peace of mind.
Feel free to contact us by your preferred method if you are looking for more information about planning your Camino, extending your stay or letting us know about your dietary requirements. Our staff can also advise you about any other queries, such as visas, trekking permits, etc.
About Us – A Timeline Of Our Story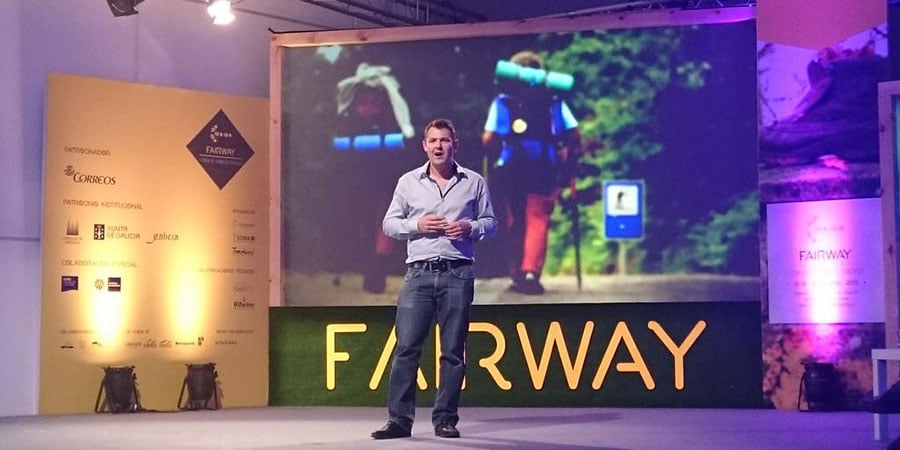 It all started in 2011 when our director and committed globetrotter Roland Monsegu founded Greenlife Tours Ltd and its first brand, CaminoWays.com. Here's a little insight into our story so far:
2002: This is the year Roland moved from his native France to Ireland. Little did he know it would become his new home… but not yet!
2004-2006: Roland takes his backpack and travels the world for two years. During this time, he made his way across Asia, Europe and most of South America. It was during this time that he first discovered the Camino de Santiago.
2006: After his big around-the-world adventure, Roland comes back to Dublin and decides he wants to work on what he loves most: travel and hiking. He sets up his first adventure travel company in Dublin, organising walking and cycling tours, including trips on the Camino.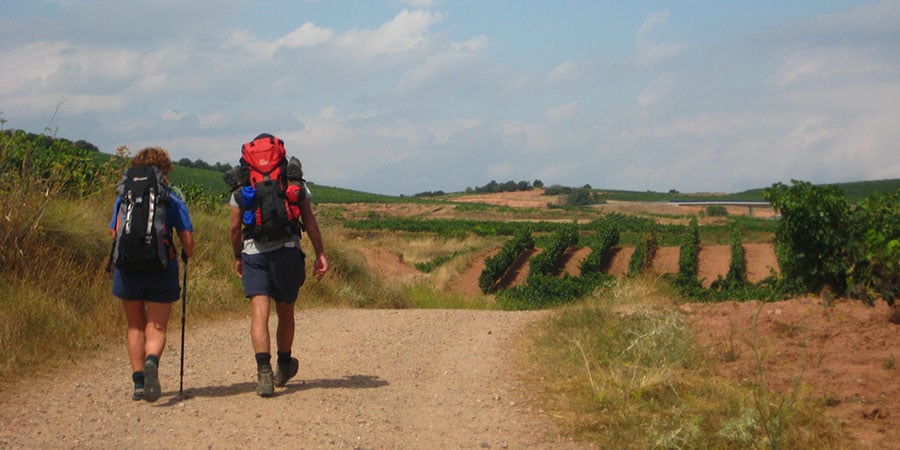 2011: CaminoWays.com is born, specializing in walking and cycling tours along the Camino de Santiago routes.
2012: At the beginning of the year, our team is as big as three people and we move to a small office in Dublin city centre.
2013: This year we welcome FrancigenaWays.com, focusing on another medieval trail, the Via Francigena or the Camino to Rome. Our team grows to 10 people and it's time to move to a slightly bigger office, also in Dublin city centre.
2014: IrelandWays.com is the new arrival to the CaminoWays.com family, specializing in trails across Ireland. 2014 is also the year we first meet Justin and Patrick from I'll Push You and help them on their extraordinary Camino adventure. We organise the first Camino walking festival in Ireland to celebrate St James Day in July.
2015: Inspired by Justin and Patrick's journey, we launch the CaminoWays Fund in order to support responsible travel and other inspiring projects. In December, we move to our brand new office in Blackpitts, Dublin 8.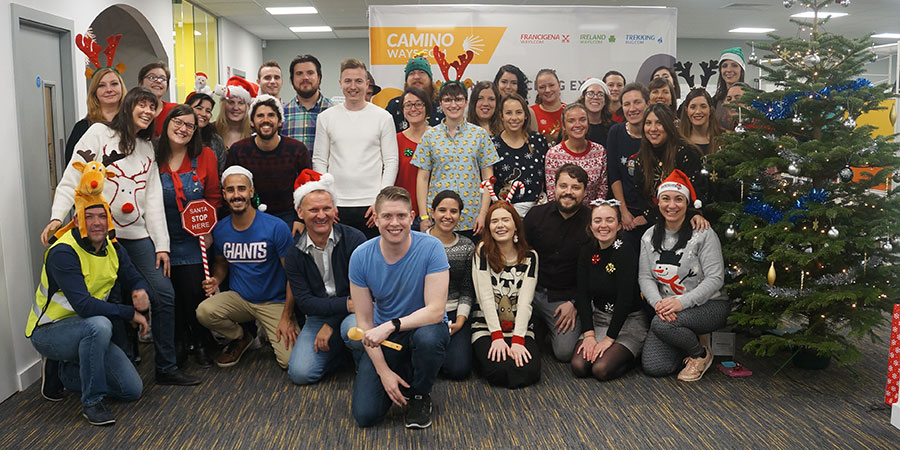 2016: TrekkingBug.com is our new arrival this year. We join the Kerry Camino festival in the West of Ireland.
2017: We have a shiny new CaminoWays.com logo and also a superb new website. We win silver at the Irish Blog Awards and also at the Digital Media Awards for Best in Travel.
2018: The CaminoWays team has grown to nearly 40 people from all corners of the world. We are an adventurous and multicultural bunch. Together we can speak up to 10 languages so it can get a bit rowdy around lunchtime!
2019: We launched our new CaminoWays website in Spanish.
2021: We returned to uninterrupted travel on the Camino following the Covid-19 pandemic and we are delighted that the travel industry is recovering. We also went completely paperless.
2022: We launched our newly revamped website and improved Camino Planner as we continue to improve our product for you, our customers.
We love what we do and we look forward to continuing to help you plan your perfect Camino de Santiago adventures. Please don't hesitate to contact us with any queries.