There are many reasons to travel with CaminoWays. At CaminoWays.com we specialise in walking and cycling tours on the famous Camino de Santiago routes across Spain, Portugal, France and the Via Francigena in Italy. We consistently strive to provide excellent customer service and the best value for money.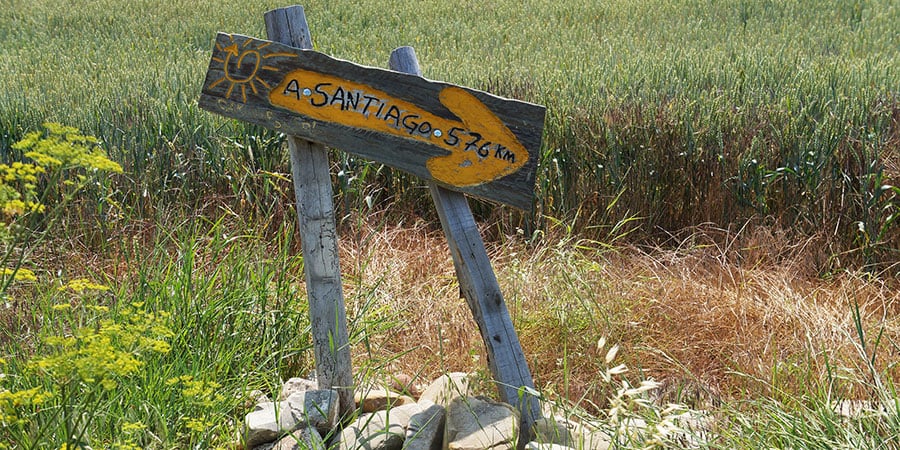 Why Travel with CaminoWays?
1. Outstanding customer service and customer satisfaction
We are committed to delivering only the best quality tours, combined with outstanding Customer Care. Our knowledgeable travel team is always available to assist and advise before, during and after your trip. Customer Care and customer satisfaction are of utmost importance to us, and our services are constantly reviewed and improved taking into account our customers' feedback. We have over 1000 reviews on Tripadvisor and have been awarded Feefo's Gold Trusted Service for many years.
2. Handpicked hotels
All hotels booked for your trip have been handpicked by the CaminoWays.com reservations team with comfort, hospitality and convenience in mind. After a long day walking or cycling, we feel you deserve only the best, combined with excellent local cuisine. We always seek out friendly and welcoming accommodation packed with character. As part of our standard packages, we book your accommodation in the centre of the Camino villages or towns, where you can mix with fellow pilgrims (depending on availability).
On occasion (especially during very busy periods on the Camino), we might book accommodation a few km away from your end-stage; but we will ensure that you are collected for free, and brought back to your starting point the next day after breakfast. We also have a 'Country Cottages' and 'Superior Collection' available so you can experience the Camino de Santiago in charming boutique and luxury properties. Please note 'Country Cottages' (Casas Rurales) are generally located in rural areas, a few km outside the towns.
All of our hotels comply with the latest safety regulations and protocols for COVID-19 and have been thoroughly checked by us.
3. The Camino Made Easy
Why Travel with CaminoWays? We look after everything you need to make your Camino journey hassle-free and enjoyable. We will book your hotels, organise dinner if you wish and transport your main luggage daily. We also have Custom Walking Notes for every holiday and Live Map Links to ensure you have all the information you need quickly, in your back pocket.
All that's left for you to do is put on your boots and enjoy your journey!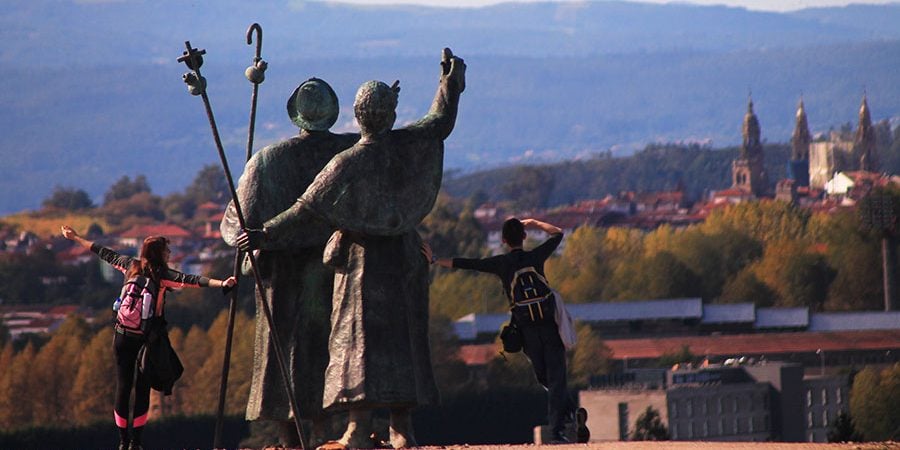 4. We are the Camino experts
We are a team of travel enthusiasts and knowledgeable professionals with over 10 years of experience organising trips on the Camino de Santiago for pilgrims from all over the world. Some of our staff are local to the routes and know how to plan the perfect Camino for you. We will be able to advise on the best route for you, as well as sharing useful tips and advice for your trip.
5. 24/7 support number
Also as part of your trip, we provide you with a support number accessible 24/7 to guarantee your peace of mind and provide you assistance during your trip. Our reservations team is at the other end of the phone to solve any unexpected issues during your trip, for instance, they can organise a pick up along the trail if required.
6. No intermediaries, we work closely with hotels & services
Over the years, we have built a strong relationship with local businesses along the Camino routes; we work closely with hotels, transporters, taxi drivers and all our service providers to create the best Camino experience possible.
7. Special dietary requirements
We are more than happy to cater for special dietary requirement requests you may have. Please let us know in advance and we will adapt the hotel bookings to your needs, whether it is allergy-related (nut, dairy products, coeliac…) or you follow a specific diet (vegetarian, vegan). If you have any special dietary requirements please let us know so we can make arrangements for your meals before your departure. In addition, we recommend reminding the hotels on arrival, particularly if you are travelling during the high season.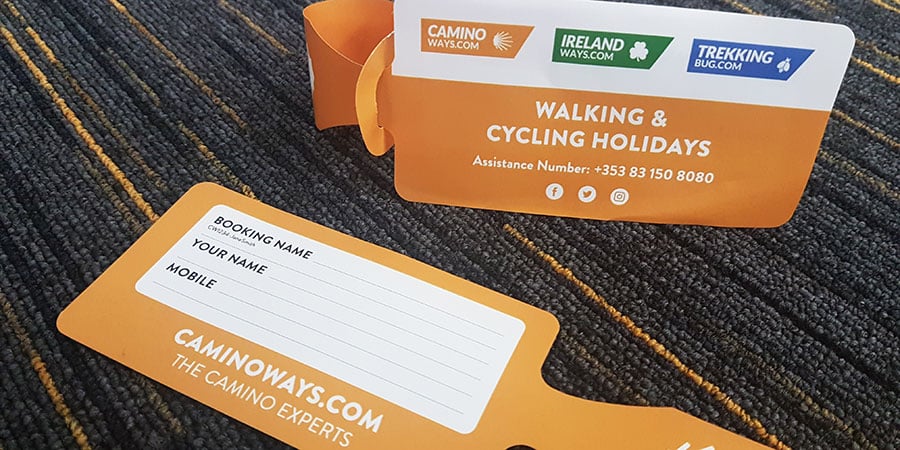 8. The Camino Holiday pack
If you travel with CaminoWays, you will get a very useful holiday pack. We take particular pride in our practical Camino de Santiago holiday packs. These have been created by our staff after travelling to the destinations. Your holiday pack contains practical information, such as walking /cycling notes, an ebook for your route, maps & map links for your Camino trip, as well as your luggage tags and hotel information.
9. Experienced English-speaking guides
We also offer a number of Camino guided tours departing on selected dates for those looking to share the journey with other people. On a CaminoWays.com guided tour you will be part of a group and travel with an experienced guide who speaks both English and the local language fluently. The guide knows the area perfectly and will be able to share useful information about the route and the region.
10. Your Travel with CaminoWays is Flexible
The CaminoWays.com team has many years of experience organising and booking Camino trips for groups of all sizes. Our friendly travel specialists will be able to answer all your questions and help you find the best route and tour for you. This is our last (but not least) Reason to Travel With CaminoWays!
What are you waiting for? Start planning your Camino de Santiago trip now! For more information and to book your trip, contact our travel specialists using the form below: