Camino ebooks
We want to help you plan your perfect Camino with all possible information you could possibly need. With this in mind, we have a selection of Camino ebooks.
Each of our free ebooks is available to anyone planning their next trip on the Camino de Santiago Routes.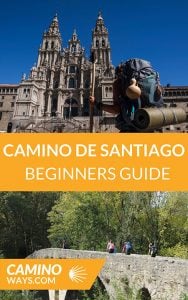 We have carefully put together each book based on customers' questions: Planning queries, travel suggestions, and the advice that you need to get started when thinking about your next Camino journey.
Whether it is your first time walking the Camino or you are returning to walk a new route, our ebooks are designed to help you along the way. Just download them to your phone, computer, or book reader before your trip.
DOWNLOAD YOUR CAMINO BEGINNERS GUIDE
We have a beginner's guide with all you need to know, a useful Camino phrasebook, a fitness guide to get you in top shape, and even a foodie guide to help you decide what to add to your dining bucket list after a long day walking.
We hope you find the guides useful and if you have any questions, feel free to contact us at [email protected].
For more information about the Camino de Santiago routes or to book your trip, contact us.