Santiago Pilgrim's Guide
Every year, thousands of pilgrims from all over the world traverse the Camino trail and it's been like this since the Middle Ages. For a lot of these intrepid travellers, the final destination is Santiago de Compostela. Download our Santiago Pilgrim's Guide.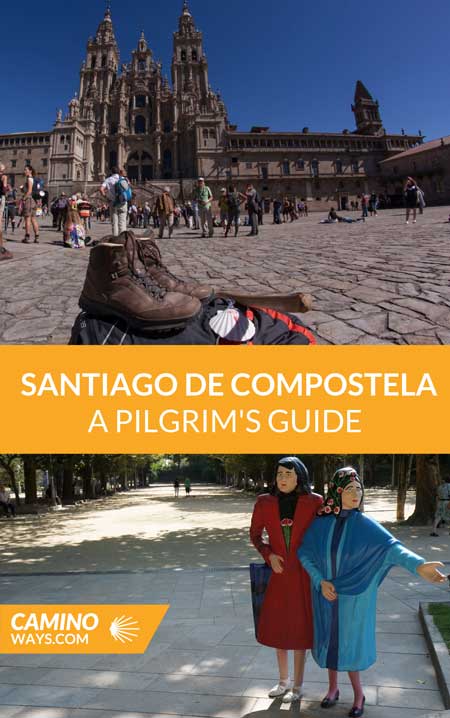 Our Santiago Pilgrim's Guide will teach you everything you need to know about the sacred city. It's packed full of insider hints and tips on what to do, where to go and how to maximise your stay in this wonderful city.
Santiago is a great place to spend a few days and sample local food and drink, so it's worth thinking about spending some time exploring all the city has to offer after you've completed your Camino journey.
It has been said that the Camino de Santiago, just like life, is not about the destination but about enjoying the journey and while we truly believe in that, we also think the destination, in this case, is much more than just your endpoint.
The historic city of Santiago de Compostela will enchant you with its charm, history and character, not to mention its architecture, food and wonderful hidden corners.
Download your Pilgrim's Guide ebook free below.