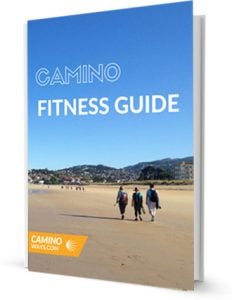 Camino Fitness Ebook
The Camino de Santiago Fitness eBook gives the reader workout routines, useful exercises and a step-by-step workout plan for your next walking adventure.
It can be daunting trying to physically prepare for something as big as the Camino de Santiago. It could very well be one of the longest walks of your life. Use our Fitness eBook to get some tips.
If you are planning a walking trip on the Camino de Santiago or any of the surrounding walking routes leading to the famous Cathedral, you will need to be physically and mentally prepared.
Working with fitness professionals we have designed a 6-month Camino training plan. This fitness programme is designed for anyone who is preparing for a long-distance hike, trekking tours, walking across different terrains and people interested in healthy living.
The ebook also covers stretching techniques, nutrition, tips on how to avoid injury and what to wear, along with a host of other useful information.
Give yourself the best possible start to your Camino by getting yourself in the best possible shape. Feel free to contact us if you have any queries related to Camino fitness preparation and the fitness levels required to complete the Camino de Santiago.
Fill in the form below for your FREE copy of our six-month Camino Fitness eBook: