What is The CaminoWays Fund?
As part of our commitment to sustainable and responsible travel, we have developed a dedicated CaminoWays Fund to support initiatives encouraging others to respect the environment or have an inspirational cause.
We select projects that support the protection of unique environments or causes in one of our adventure travel destinations. You can see an example of past projects supported by the CaminoWays Fund below: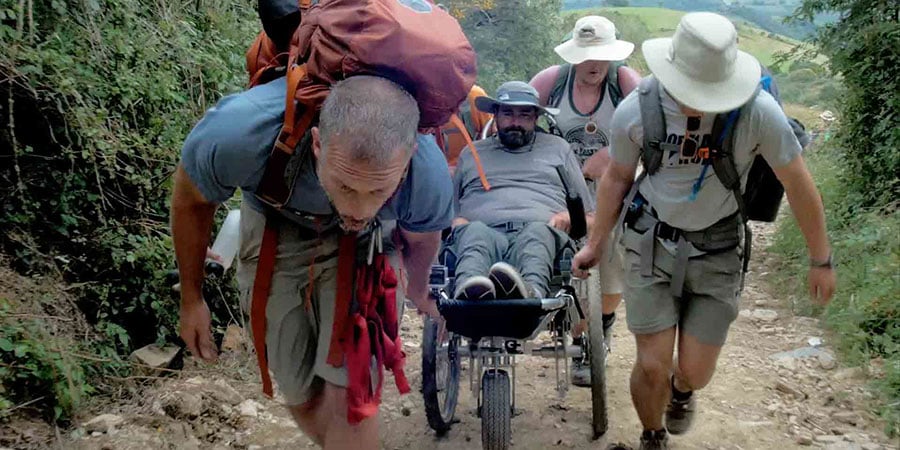 The CaminoWays Fund: Supporting Inspirational Projects
It was back in 2013 when we first met best friends Justin and Patrick who had an extraordinary plan: travel the Camino together, despite Justin's debilitating neuromuscular condition.
'I'll Push You' was Patrick's response to his friend's plan and the CaminoWays team was honoured to be able to help the two friends on their way to Santiago.
Inspired by Justin and Patrick's incredible adventure, the CaminoWays Fund was created to support extraordinary and responsible travel projects related to the Camino and other destinations.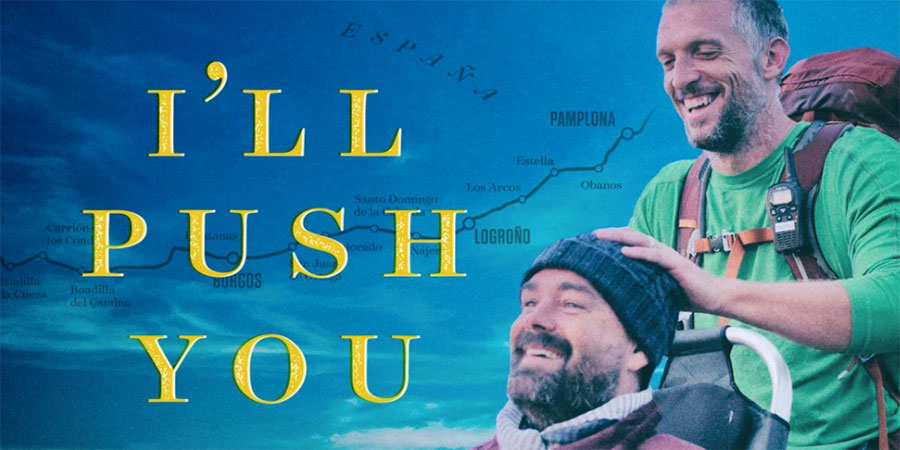 The CaminoWays Fund is designed to encourage anyone with an interest in ecotourism and social responsibility to work together with the CaminoWays team to create positive awareness related to specific issues affecting a culture, region or community.
The CaminoWays Fund in 2020
In 2020, the CaminoWays Fund supported "We Walk For You 2020", a project by famous Santiago-based pilgrim Johnnie Walker.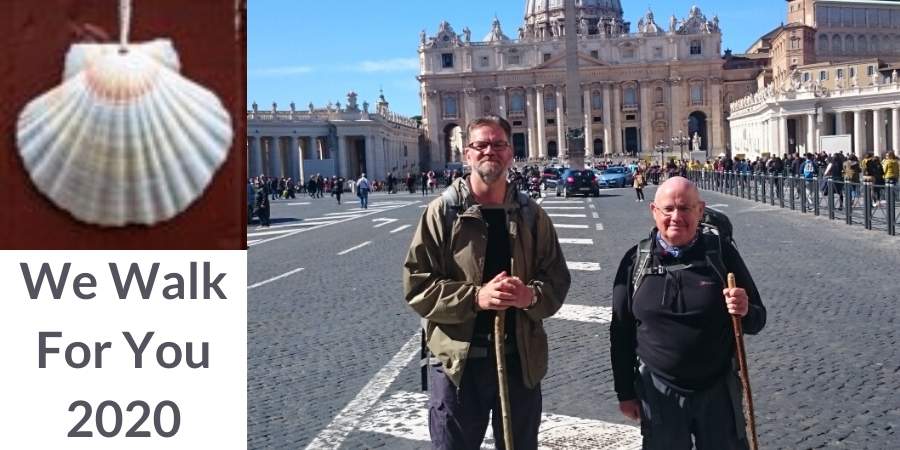 This brilliant initiative, We Walk For You 2020, was set up primarily to carry the intentions of people who were unable to do the Camino in 2020.
Johnnie and his friend Stephen invited pilgrims around the world to send their thoughts, prayers, hopes, and intentions to [email protected] and they carried them with them on their journey from St. Jean Pied de Port (the start of the Camino Frances) all the way to the Cathedral in Santiago, throughout August and September 2020.
We tracked Johnnie and Stephen on each step of their epic 35-day journey which you can read here.
How to Apply For The CaminoWays Fund
From all the applications we receive, we will select one project to fund. The project's organiser(s) will receive the following support:
A fund of up to €1,500 in value to support the project's planned activities.
Marketing and promotional support.
Assistance and consultation on destinations and logistics.
Ecotourism is defined as "responsible travel to natural areas that conserves the environment and improves the well-being of local people" (The International Ecotourism Society, 1990). Individuals and groups have roles to play in creating responsible travel awareness. Your inspirational project should fit in one of the categories outlined below.
The projects we are looking for:
Promote respect for the environment.
Are inspiring to others.
Educate others about protecting the environment.
Promote sustainable and responsible tourism.
Tackle a particular social or human challenge affecting a community or region.
To apply for the CaminoWays Fund, please contact us and give us as much detail as possible.
CaminoWays Fund Submission Guidelines:
To submit your CaminoWays Fund application, please follow these guidelines:
Prepare an outline of your project and proposed activity including a timeline/schedule.
Read our criteria to check if your project meets the CaminoWays Fund requirements.
Have a step-by-step account of what the funding will be used for and how the CaminoWays Fund can act as a partner.
Follow our Facebook page for notifications of application opening dates and submission deadlines.
Submit your application within the proposed timeline.
If you accept the CaminoWays Fund, you must work with the team to achieve all of the activities outlined in your project proposal.
The project must be completed during the same year of receiving the fund.
Have a look at projects we have supported in previous years (see below)
Previous Greenlife Fund Projects
I'll push you, Justin & Patrick 2013
See above and for more information:
I'll push you – See our dedicated pages to these incredible friends
The Mossy Earth Native Reforestation Project (2017)
We are committed to supporting the Mossy Earth reforestation project in Northern Portugal.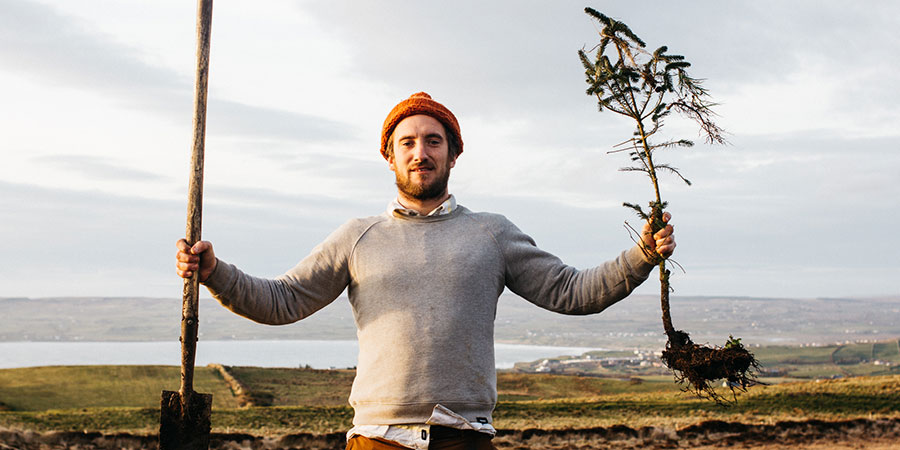 In 2017, Galicia and Northern Portugal were hit hard with numerous wildfires. The purpose of this project is dual, on the one hand, we will be establishing a carbon sink to help store co2, on the other hand, we will be creating diverse forests with a stronger capacity to resist and recover from wildfire. The Mossy Earth team is on the ground to reforest different areas with native oak trees.
To date, we have planted over 1,400 new trees in the region with plans to expand into 2018. We are also offering our readers and clients the opportunity to get involved – visit our dedicated page to buy a tree and learn more about this fantastic sustainable project.
We look forward to watching the Camino forest grow over the years and we hope that you enjoy being involved in this amazing adventure with us. Read More about Mossy Earth and the CaminoWays fund.
Trail warden education on the Burren Way, Ireland (2016)
The Burren Way trail warden project was the worthy winner of the CaminoWays Fund 2016.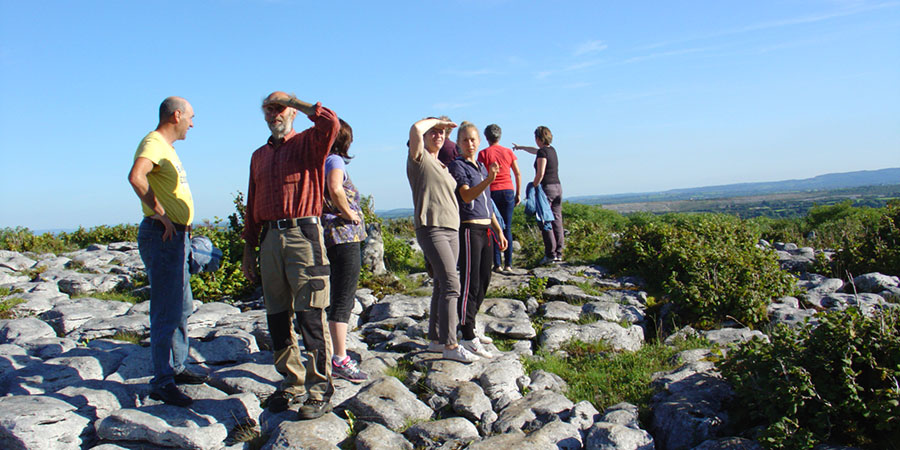 The project was designed to educate and train wardens to help maintain and manage the fantastic Burren Way trail in County Clare, South West Ireland.
The long-distance Burren Way takes hikers from the village of Lahinch and across the Burren, passing the spectacular Cliffs of Moher. The Cliffs of Moher coastal path is the most visited hiking trail in Ireland.
The CaminoWays Fund 2016 supported the Burren Way trail warden project, devised by Clare Rural Recreation Officer Eoin Hogan. "Our goal is to set up a team of six trained trail wardens that can regularly patrol the trail and report back on any issues so we can make sure the trail is maintained to the highest standards for all walkers to enjoy," says Hogan.
"We are proud of our responsible travel policy and delighted to give back to the communities and destinations we work with," says Roland Monsegu, owner and director of CaminoWays.com. "The CaminoWays Fund has been able to support great projects in the past two years and the Burren Way trail warden project is another fantastic initiative."
The Great Camino Clean-Up with A Greener Future (2015)
In 2015, we were delighted to support A Greener Future as the main sponsors of their Great Camino Clean Up on the Caminho Portugues, the Camino de Santiago route from Lisbon to Santiago. Mike and Rochelle from A Greener Future, walked 650 kms from Portugal to Spain and collected nearly 6,000 pieces of litter along the way.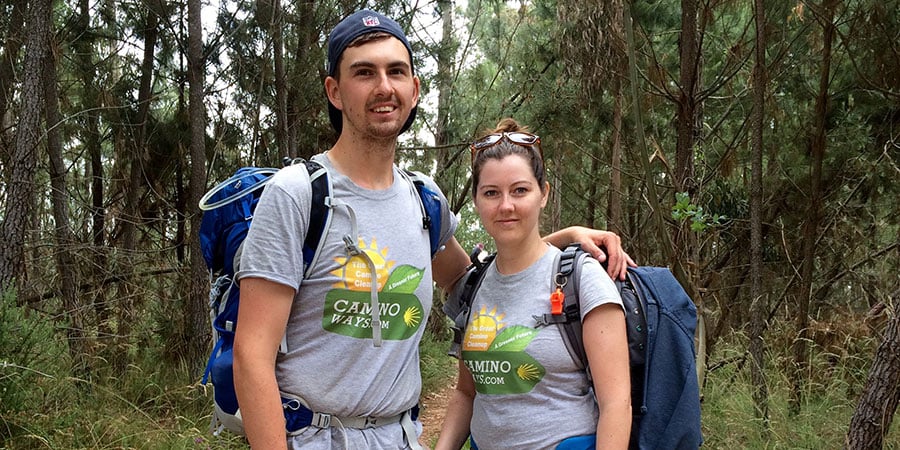 They shared daily updates with their followers on Facebook and Twitter and organised local litter picking events in towns on the Camino, getting locals and other pilgrims and visitors involved.
A Greener Future is a Canadian non-profit organisation founded by environmental science graduate Rochelle Archibald. The organisation organises international clean-ups and educational projects, with the goal of raising conservation awareness.
"Through online forums, we became aware certain sections of this Camino route were litter black spots. Having walked the Camino Francés before, I really liked the idea of getting back to the Camino and contribute in a positive way to its maintenance," explains Rochelle.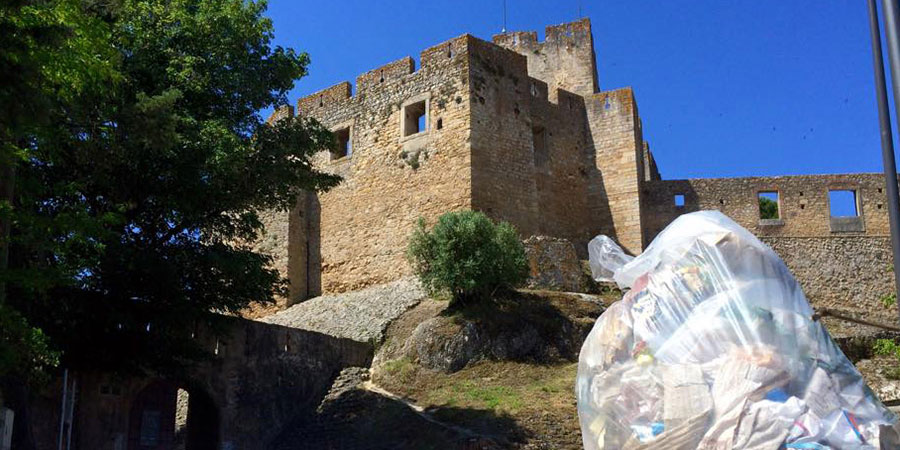 To learn more about the Great Camino Clean-Up, read Rochelle's blog posts:
A Greener Future: on our way to the Camino Portugues
Great Camino Cleanup: Almost 6,000 pieces of litter picked
---