What are Camino for families Holidays?
The Camino de Santiago is for everyone. That's why we have created a special Camino collection for families, to ensure you have an enjoyable and fun adventure. Our Camino for Families holidays are created from our first-hand experience of walking and cycling the Camino with kids from age 6. As the Camino experts, we know the ins and outs of the planning of an enjoyable Camino holiday with the family.
We have created 6 Camino for Families packages, designed to focus on the needs of all family members, offering pilgrims of all ages a personalised experience. We have selected 3 of our most popular destinations and carefully tailored our products with one thing in mind: the enjoyment of you and your family.
Still not sure what is a Camino Family Holiday?
From family-friendly accommodation to shorter trails, we have thought of all the little details to guarantee a stress-free holiday. Whether you want to Walk or cycle, our Camino packages for families are the perfect combination of outdoor adventure and immersion in the local traditions. You will enjoy a unique cultural experience that will be remembered by the entire family for years to come.
Read more about walking or Cycling the Camino with my family?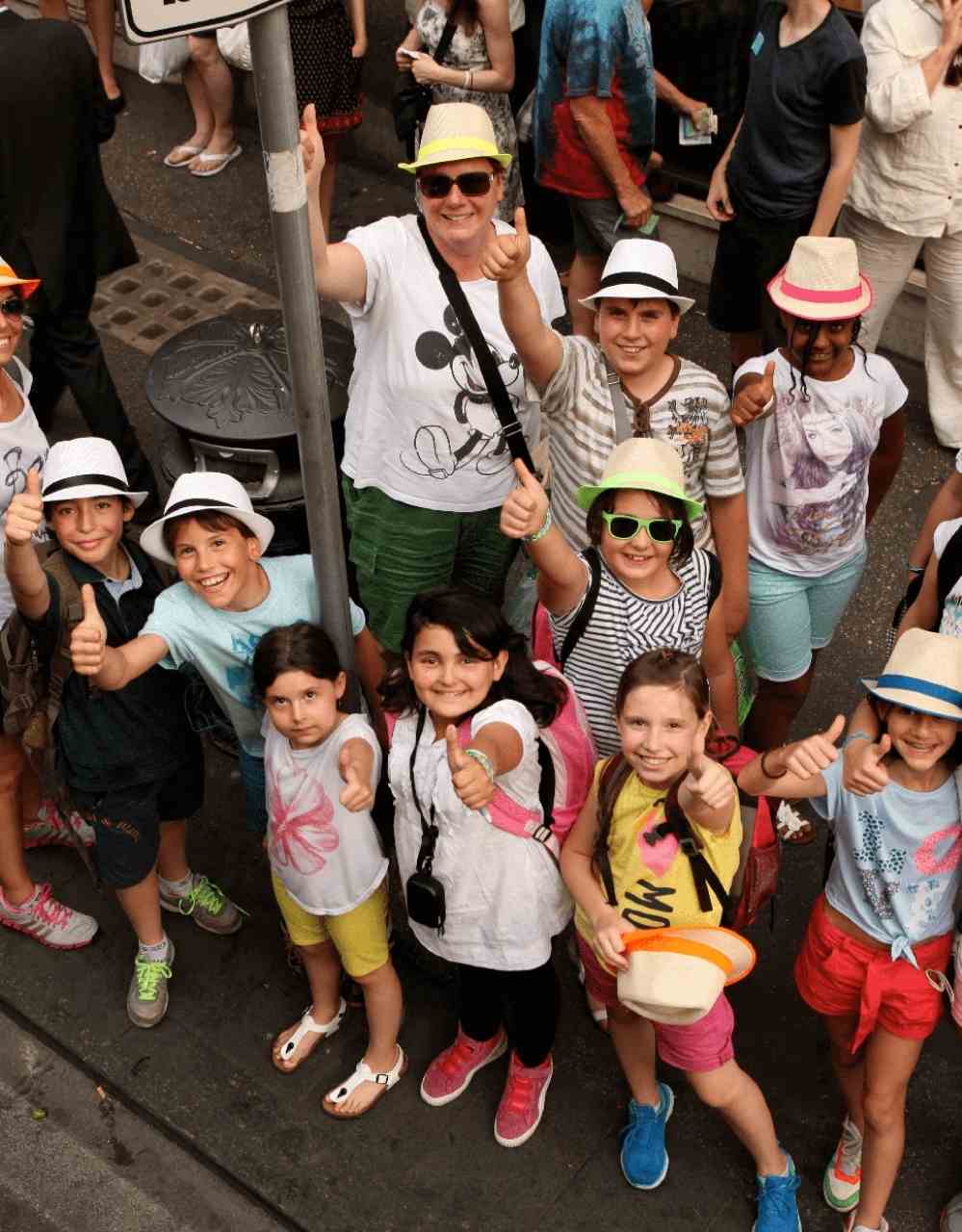 Our Packages for Families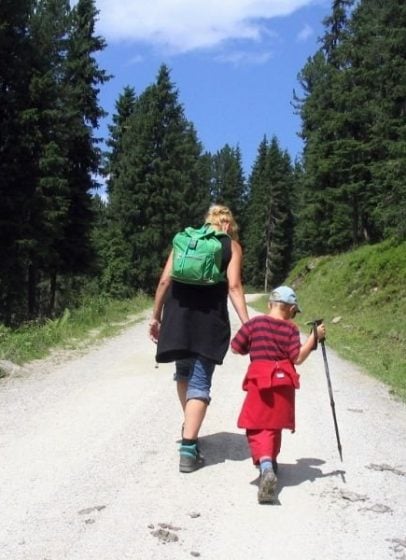 Family Walking on the Camino Portugues Coastal
The Portuguese Coastal is becoming one of the most popular ways with its spectacular scenery. Our 6 night walking package will show you the best of western Galicia, its food and culture. The moderate difficulty makes it a perfect trip for young families.
"The walk is an incredible experience and we all were moved by it. Very safe and well-marked, so much so that we were very comfortable letting the kids go ahead of us and we would just meet up with them at the end of the day. A trip we will never forget"
Lorena, USA

Why book your family holiday?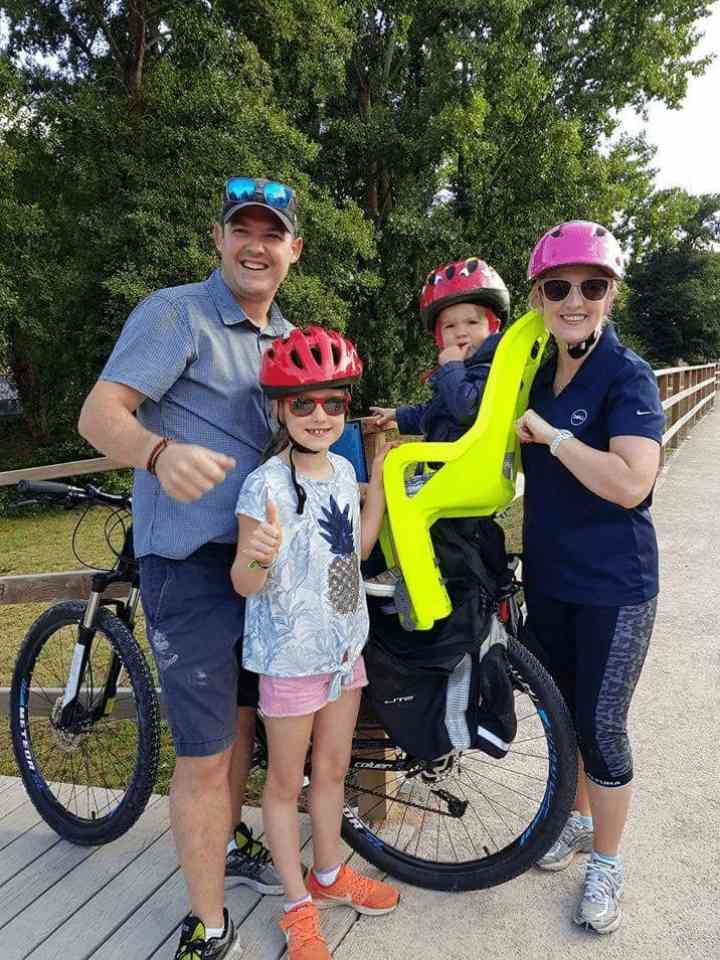 For over 10 years, Camino Ways has been organising unique holidays on the Camino and other famous trails for pilgrims from all over the world. We have developed a strong network of partners and built trusting relationships with the local business community and some of the best family-friendly hotels. Our experience in walking and cycling holidays makes us the number one choice to plan your family adventure.
With us, you can enjoy quality family time with total peace of mind as we take care of everything. On top of your comfort, the security of your family is our priority. That's why all of our family-friendly hotels comply with the safety regulations to guarantee a stress-free stay. Our customer service team is also available 24/7 should you need to contact us while away.
Because at Camino Ways we want our customers to have the best value and services, we choose to work directly with our suppliers, avoiding the unnecessary confusion due to the dealing with intermediaries.
Camino for families Blog & Tips
Interested in local stories and other tips on the Camino? Our blog section is a wealth of information on the Camino and its traditions. We cover a lot of information to help you prepare better for your next holiday with us. From practical tips when travelling with family to myths and legends, our posts will give you a broader understanding of the traditional pilgrimage routes. Because no two family holidays are alike, we want to ensure you make the most of your walking or cycling experience. Embarking on an ancient route such as the Camino Frances,  Portuguese Coastal or the Via Francigena is much more than an active holiday, so we want to share everything we know about it. Food, history, culture, or preparation tips, our blog section will answer all of your questions.
Camino for families Blog & Tips
We understand that it can sometimes be difficult to choose between walking or cycling a trail. As both options will make your Camino family adventure a memorable one, your own interests, as well as the age of your little ones, can help you make your decision to book the perfect holiday.
For you, we have gone through the list of what makes walking and cycling itineraries different so you can identify better the most suitable package for your family. We want to share with you the most relevant information so that you can start planning your holiday. The good news is that there is no need to be a seasoned hiker or cyclist! Our itineraries are accessible to everyone and meant to be enjoyed at a leisurely pace. Check our section to find out more about it and make up your mind.
Our walking packages are great for any family, whether your young ones are experienced walkers or not. Waymarked trails such as the Camino are perfect for a first walking experience with children as they are safe and easy to follow.
Our itineraries can be completed in half a day, so you can plan on leaving early and organise your afternoon at leisure. We recommend that you plan some walks with your family before your holiday to give everyone of first taste of the adventure!
Our cycling family packages offer the perfect way for your family to enjoy the outdoors in a safe environment.
Children love the sense of adventure and freedom they get when cycling in the middle of nature, which is one of the reasons why we promise they will have a fantastic time.
It's a great idea to organise some long-distance (20km) cycling trips ahead of your holiday, so everyone gets familiar with it. Your next cycling holiday with Camino Ways with your family will be a guaranteed success!