Organising Private Camino Groups
If you wish to get started with Private Camino Groups, our team of dedicated travel specialists will help plan the perfect Camino tour for your group. Whether you are part of a walking club, parish, charity, student group or a group of friends, the Camino is an unforgettable adventure and an experience to be shared.
We have years of experience organising Private Camino Groups of all sizes and ages and we work with many groups from all over the world every year. Whether you are taking on the Camino as a challenge or would like to celebrate a special occasion, we are here to help you along the way.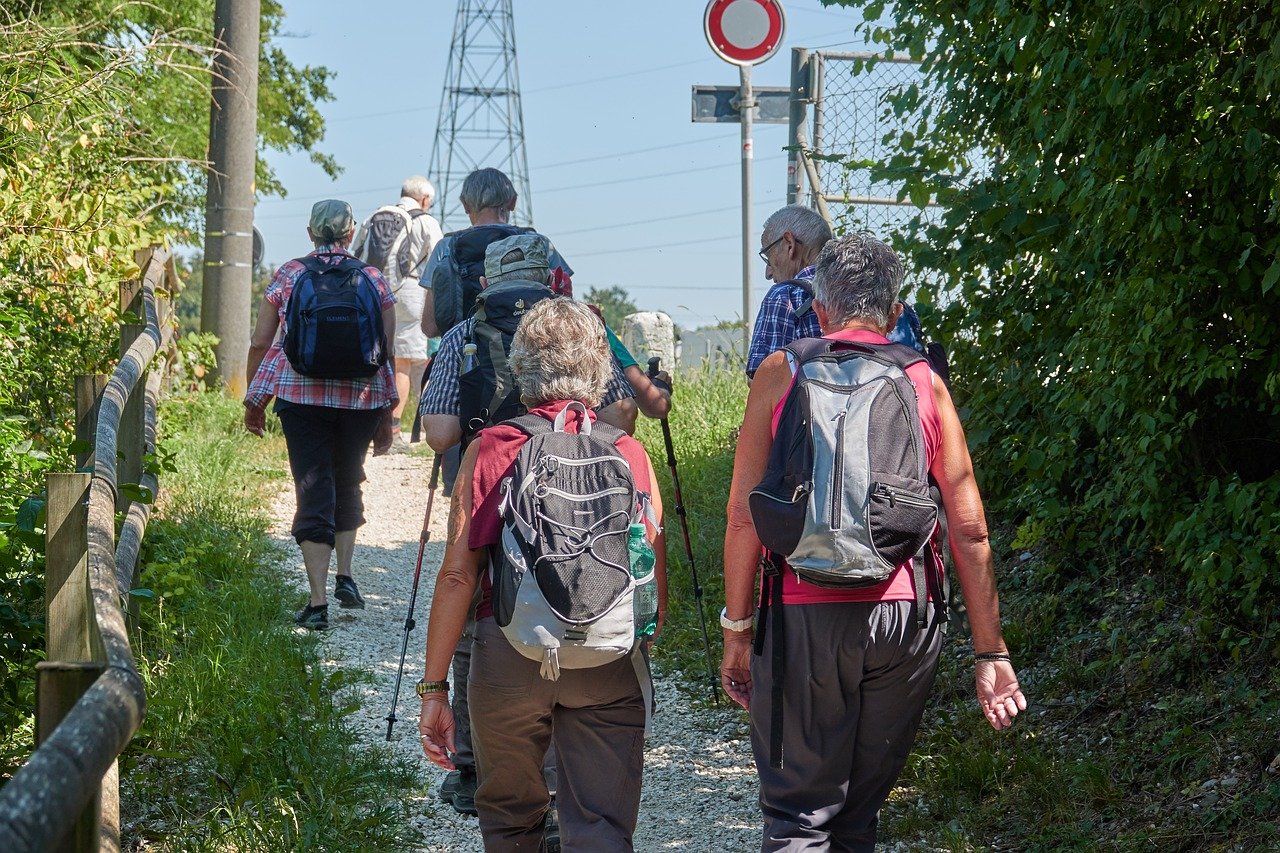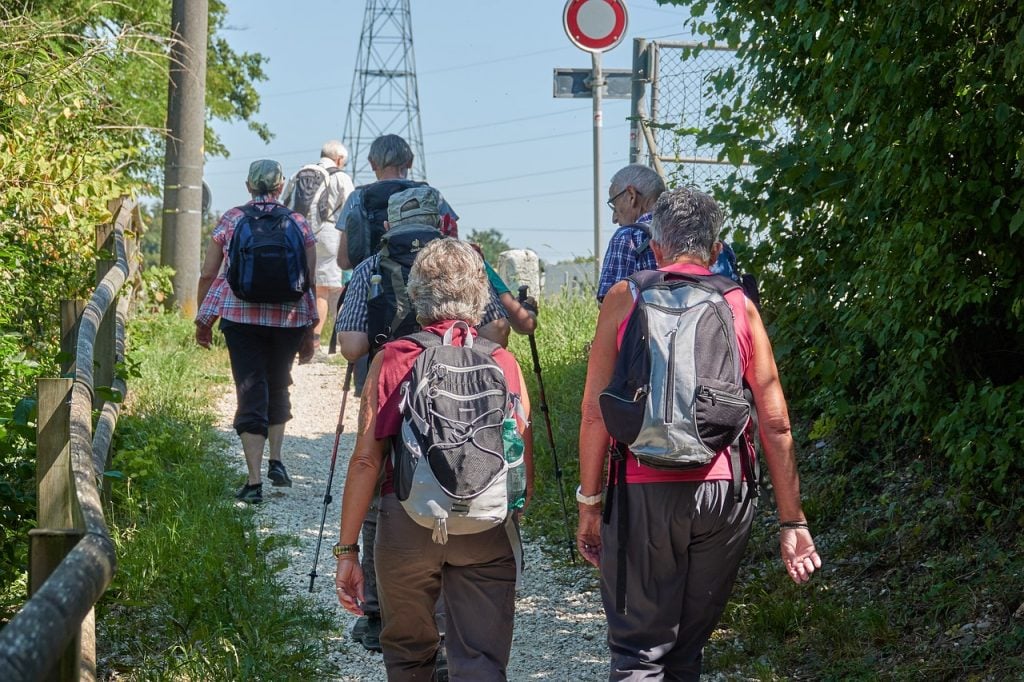 "Fantastic company, very responsive and well organised. I could not recommend CaminoWays more, this is our third bespoke challenge organised and hosted by them and it was amazing. Our guide, Silvia was first class and made trip special for us all, a wonderful lady who did a superb job of looking after everyone and made sure we all had a fantastic time. She deserves a lot of credit and Camino Ways should be very proud she represents them…" – Jim, Mainstay DRP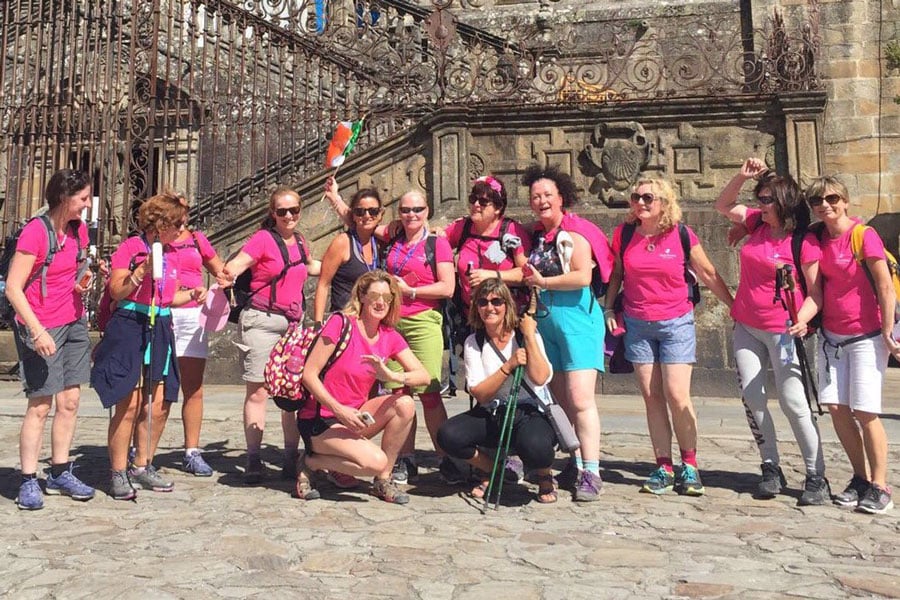 Our travel experts can advise on the best destinations and routes for your group, create the perfect itinerary and handle all the logistics for the trip, including accommodation, transport, professional guides and any additional activities you may want.
As previously mentioned, we have organised many Private Camino Groups on the Camino de Santiago, Via Francigena and many other wonderful trails over the years.  Here are some of them: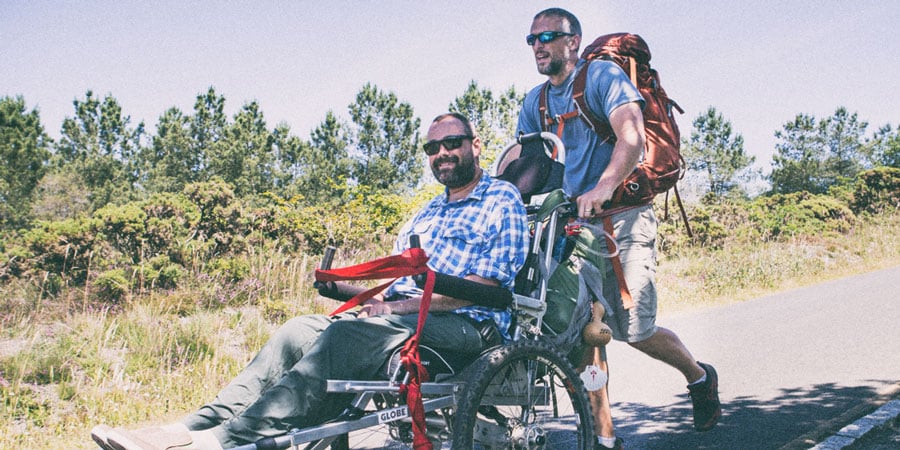 I'll Push You Accessible Camino Tour
You may have seen the 2014 film 'Ill Push You' about Justin and Patrick's Camino adventure. If you haven't watched it yet then you really should. 2019 was a landmark year for the duo as they launched their first Accessible Camino Tour. This trip has been specially designed for people with limited mobility and they are planning more trips in the future. Read more about their story here.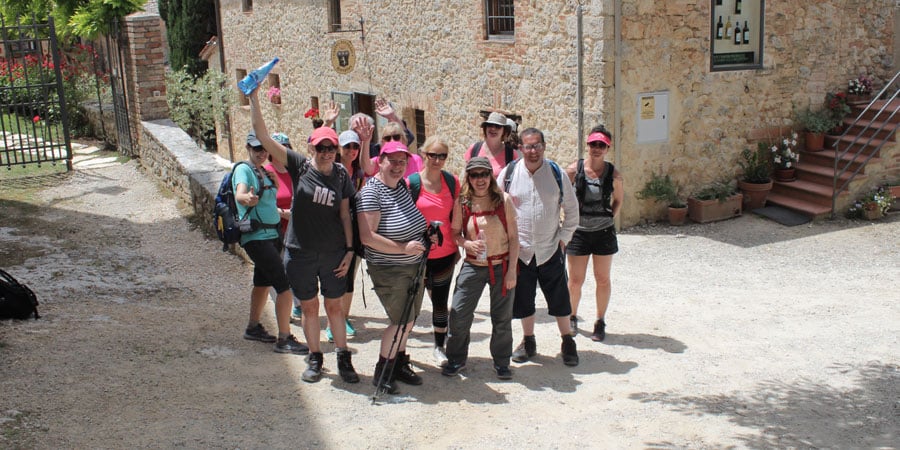 The Cawley Camino Private Camino Groups
Every year, Today FM DJ Phil Cawley assembles a group of listeners who love the outdoors as much as he does. They come together for a wonderful Camino journey full of friendship, adventure, culinary delights and of course, the great outdoors. Stay tuned for more information about the next Cawley Camino group trip.
Paul Flynn's Foodie Camino
We have previously recruited Camino fan Chef Paul Flynn from The Tannery restaurant in Dungarvan, Co. Waterford for a very tasty Foodie Camino. This Camino group discovered all the wonderful delicacies of Galicia, Spain's food capital.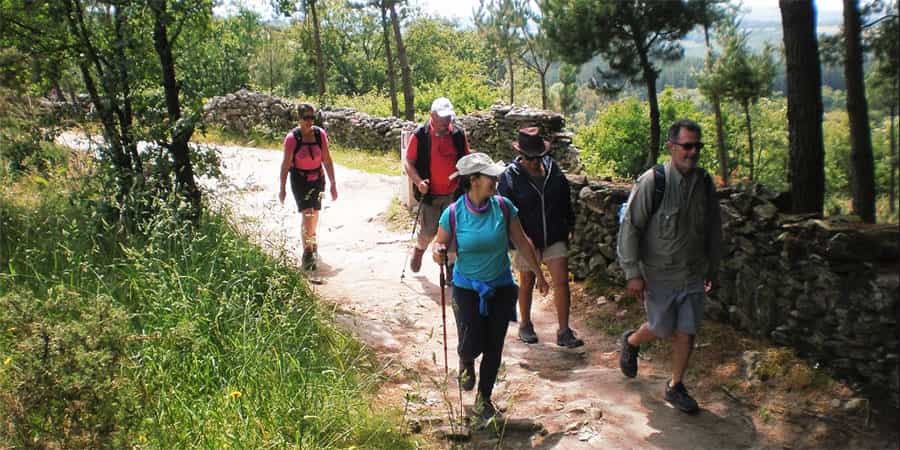 Charity Challenges
We team up with enthusiastic charities each year that embark on the Camino de Santiago charity challenge as part of their fundraising activities. If you are tasked with organising your next charity trek then we are here to help. From tailored packages to the most popular Camino routes, we have an experienced travel team that will provide you with all of the information you need to make your trek a success.
We will look after the logistics, including accommodation, transfers and meals and we will also arrange a free information evening for your supporters. To get started, visit our fundraising and charity treks page.
Parish and Church Groups
Parish and church groups may want to experience the spiritual aspect of the Camino journey. In addition to our standard services such as accommodation, transport and guide, we can organise a special area for prayers every evening, as well as coordinating mass at local churches for religious groups on the Camino.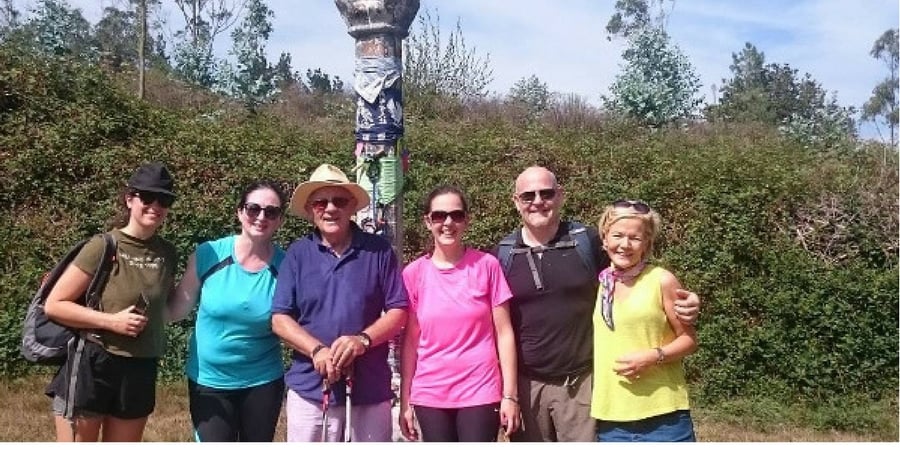 Walking Clubs
Talk to our specialists if you are planning your next big adventure with your walking or hiking club. Each year clubs from all over the world walk some of the most popular Camino routes, including the  Camino Frances, the Portuguese Coastal Camino, the English Camino and the Camino to Rome.
Student Groups
The Camino is recognised as a valuable life lesson for all students, with school groups and college students from all corners of the world walking to Santiago every year. The trip is the perfect opportunity to spend quality time with classmates, as well as tackling the physical challenges of the walk.
Special Occasions
Every day we speak to people from around the world that would love to celebrate a special occasion on the Camino. You can choose to walk the full Camino Frances or a part of one of the most popular routes and share a very unique journey together to celebrate that special birthday or anniversary.
What we offer
Our Camino group tours include:
Tailored itineraries
Selected accommodation
Luggage transfers
Airport transfers
Professional guides (if required)
Support bus (if required)
Private presentation for your group
Why book with us?
Dedicated expert group tours team
Hand-picked destinations
24/7 assisstance
Personal and professional service
Committed to responsible travel
For more information and to organise your own private Camino group, please don't hesitate to contact us.