Camino Family Holidays are the ultimate adventure for families young and old, looking for active travel experiences.
Love cycling or walking holidays? Why not do it together as a family on the Camino de Santiago or together as a family on the Via Francigena?
What are Camino Family Holidays?
The Camino is for everyone – young and old.
Every year I see more and more children walking and cycling the Camino with their parents. It is a wonderful sight to see families sharing the Camino experience.
Speaking as someone who has done the Camino with my kids, it is the most enjoyable holiday experience you can have. You really get to experience a new culture in the best way possible – outdoors!
Kids love the outdoors and the simple joy of walking or cycling with family through the beautiful countryside. These days, open space and fresh air can't be beaten!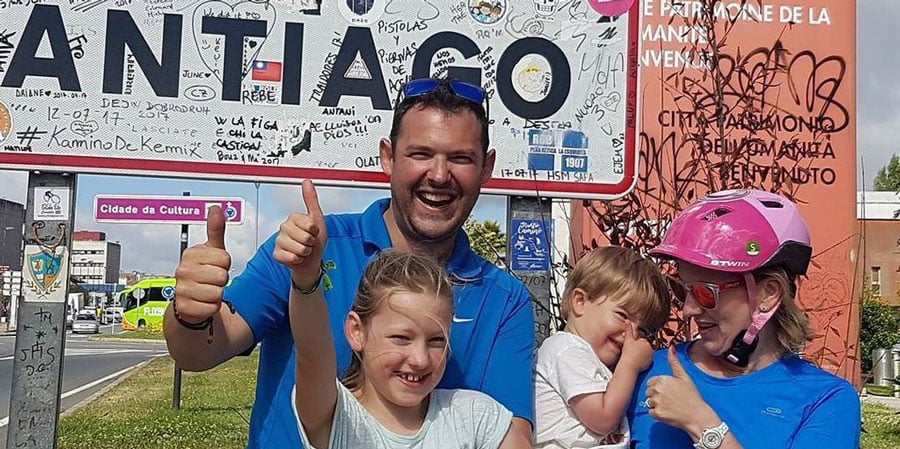 From shorter trails to family-friendly hotels with great restaurants, we have everything covered so all you have to do is relax and enjoy the trails.
Camino Family holidays are a chance to experience a new culture, local traditions, and foods, meet local people, and stay in unique accommodation, specifically chosen with your family's needs in mind.
Camino family holidays are a memorable experience that will stay with the entire family for a lifetime.
There has never been a better time to plan a family holiday and to explore the great outdoors. What an incredible adventure!
Roland, Managing Director, Caminoways.com
Holidays with Caminoways.com 
Caminoways.com is the leading provider of walking and cycling holidays to the Camino de Santiago. For over 10 years we have been expertly putting together custom walking and cycling holidays to suit all levels of abilities and interests.
When putting our packages together, we aim to provide the most enjoyable and stress-free experience, so all you have to do is walk or cycle! We can provide:
Luggage transfers
Superior accommodation
Bike hire
Downloadable Maps
Downloadable Ebooks
Information, tips & expert advice
Local Restaurants
Local Guides
Extras such as Day tours & Massage for tired feet
24/7 Phone Support
We always recommend extending your stay at the end of your Camino as cities such as Santiago have a lot to offer for families.
Are you considering a Camino family holiday? We would love to help you plan and organise the perfect holiday for all the family. Get in touch with us on the form below and we'll get back to you shortly: