Responsible Travel with Camino Ways
If you want to experience authentic local food and interact with people of diverse cultural backgrounds on your next holiday, then look no further. Responsible Travel with Camino Ways.
Camino Ways, the walking and cycling tour specialists, offer a fun, relaxing and invigorating walking or cycling experience without harming culture, heritage or the environment. Each 'Camino de Santiago' will give you the opportunity to immerse yourself into history and culture, and explore the vibrant atmosphere in the lively streets.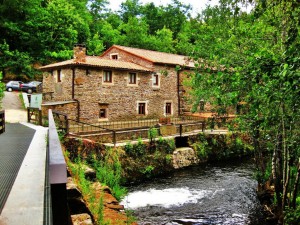 Experience an eco-friendly holiday with Camino Ways from just €490pp for 6 nights.
Eco travelling is becoming increasingly popular, but what exactly is it? Everyone defines eco-travelling / eco-tourism differently, but all agree that it preserves and supports the wildlife and culture of the area without destroying natural resources.
Many people find this form of travelling, a unique opportunity to engage in an exciting and unforgettable experience through natural and cultural attractions.
Camino Ways offers a unique agritourism experience where travellers stay in countryside hotels or farms, dine on locally produced foods, walk, hike or cycle in the countryside, catch a glimpse of unique flora and fauna living in the area and possibly witness the cooking of local produce.
Camino Ways believe that travelling should never be at the expense of the natural environment and so, provide a rewarding and exciting 'eco' adventure that caters for families, groups and individuals.
Whether you take part locally or simply just tour local sights, this eco-friendly holiday will enrich your travel experience and support a way of life and the local community. You will also find it very rewarding, both physically and mentally. These soft adventure tours will allow you to explore and admire your surroundings while being up close and personal with nature.
While helping you to reduce your carbon footprint, Camino Ways also brings the best of what the culture, beautiful landscape and people have to offer. Book your walking or cycling adventure today and discover the stunning routes and local hospitality along the Camino.
Please note that price does not include flights or insurance.
To book your eco-friendly holiday, or for further information, visit caminoways.com or call 353 (0)1-525-28-86
Find Camino Ways on Facebook: facebook.com/caminoways.