Packing for a huge adventure can be a little bit overwhelming and it can be hard to decide where to begin. That's where our Camino Packing eBook comes in.
The Camino de Santiago Packing eBook was carefully designed to give readers packing tips, weather advice and a dedicated Camino packing checklist. This Packing eBook will help you to prepare correctly for this epic journey.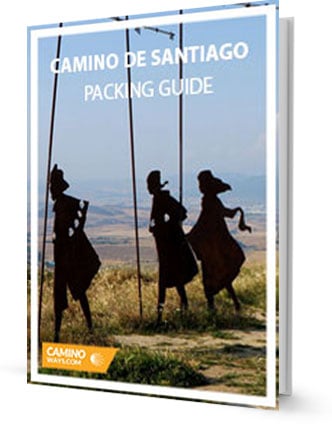 Whether you are planning to walk or cycle any of the Camino de Santiago routes packing your suitcase is a very different experience from the average vacation abroad. When our customers started asking questions and worrying about what to bring and what not to bring, we came up with a plan to develop a comprehensive packing guide.
Our outdoor clothing partners have given us special clothing advice. This packing advice is designed for anyone who is getting ready to walk or cycle the Camino de Santiago, whether it's a week, a full month or longer. We recommend that you have a printed copy of the plan when you begin to pack your suitcase/backpack.
If you have any questions, you can contact us. In the meantime, fill in the form below for your FREE copy of the Camino Packing eBook: