All our Camino de Santiago tours include access to a 24/7 assistance number provided as part of your Travel Documents. This assistance number is designed to give you peace of mind and provide assistance with any possible issues that might arise during your trip.
This is the best way to contact the customer experience team if you need support while you are on your Camino trip (please note that emails and social media are only checked regularly during office hours and therefore, your query might not be seen immediately).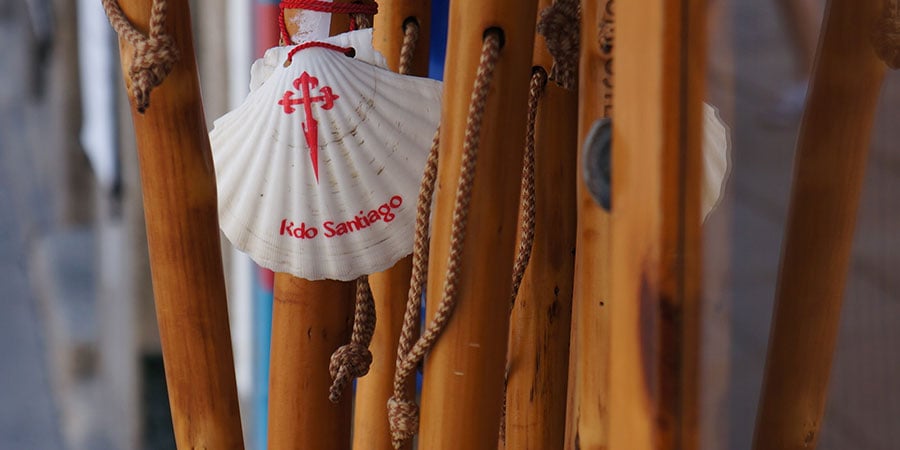 How Our Assistance Number Works:
Once you have confirmed your booking with our sales team, our multilingual customer experience team ensures all your hotels, luggage transfers and other services are booked for your trip. They will send you your Holiday Pack 8 to 4 weeks before departure.
The team is also in charge of our 24/7 assistance number. One customer experience team member is on duty each week, including out-of-office hours and weekends. Should any issue arise during your trip, they will be there to assist you.
If the assistance number is engaged, please leave a WhatsApp message (with your name and booking reference), and our customer experience team will get back to you as soon as possible.
There are several reasons the number could be engaged: the person in charge of support calls might be busy with another call, for instance. Please note that our customer care team should address general inquiries before starting your trip.
Our Support:
You should contact our assistance number for support in the following cases:
Airport transfers: If you cannot find your driver at the airport, please contact us, and we will get our local supplier to reconfirm your meeting point. If your plane is delayed and you have booked an airport transfer, always contact the assistance number at least 2 hours in advance so your transfer can be rescheduled.
Hotels/booking: If you have a specific problem regarding your accommodation (e.g. the room type doesn't match your booking, there are important issues with your room, the hotel receptionist doesn't recognise your booking reference, the board basis is not clear for the hotel), we recommend that you get in touch with us as soon as possible so that any potential issues can be solved, and we can help you enjoy your trip.
Pick-up required: If you are on the trail and we have included a trail transfer to your accommodation, our team can help arrange it for you if you cannot contact them.
Luggage transfers: If you have arrived at your hotel and your bags did not arrive by 14.00, you can contact our team, and we will be able to reach the local driver to track the delivery of your bag.
Excursions: Our team can recheck it for you if you need to reconfirm your meeting point or time.
Bikes: While we can't provide on-the-ground assistance, if you need to find the nearest bike shop for repairs, for instance, our team will find it for you.
Guides: If you are travelling as part of a Camino Guided Tour, our local guide will be able to assist you during the trip with any questions or issues, so you shouldn't need to contact the assistance number directly.
Language Assistance: Our customer experience team is a talented multi-lingual bunch, speaking many different languages between them, including Spanish, French, Portuguese, Italian, Galego, Catala, as well as English. They can help you at any time with any language barrier issue.
Urgent booking changes during the trip: If you need to make an urgent change to your booking while on your trip due to unexpected circumstances (such as injuries), you should also contact our support number. Our team will be able to recommend an alternative, taking into account your specific booking and company policies.
General advice related to your booking: For instance, if your holiday pack needs to be resent.
Out Of Our Support Reach:
We are always happy to help, but there are certain situations where our assistance will be limited:
Urgent medical assistance: In the unfortunate case of needing immediate urgent medical help, we always recommend that you contact local emergency services. 112 is the European emergency number you can dial free of charge anywhere in the EU. It will get you straight through to the emergency services – police, ambulance etc. We also recommend that you follow the recommendations of your travel insurance. This is because our staff is not in a position to give accurate medical advice from Dublin.
Airlines: Flight delays, lost luggage, and other issues arising from your flight will need to be addressed directly with the airline. There isn't much we can do about these issues unless you are having trouble communicating with the airline representative, and then our team might be able to help you with translation.
Route directions: We provide the digital route map and guidebook for all self-guided tours to help you walk. However, the routes are normally well-marked. Specific questions regarding directions while you are on the route, will be difficult to answer from our office in Dublin. We always recommend using your digital map and guidebook and asking locals if needed. Please keep in mind that we can also provide you with language assistance if needed.
Transport timetables: Our website includes an access information tab for each tour, with links to relevant bus/train companies operating in the area, as well as guidelines on how to get to your starting point and back from the finishing point. We recommend that you check this information before you travel. If you haven't booked airport transfers, your hotel receptionist might also be able to assist you with specific local travel information.
Finally, we recommend that you download your Travel Documents before your trip starts as it contains essential information related to the services booked with us, as well as the contact number for our assistance line.
For more information about our services, the Camino de Santiago routes, or to book your Camino trip, don't hesitate to contact our travel specialists.