Can I walk the Camino Alone? Camino for Solo Travellers
Yes, you can choose to walk the Camino alone, and many do. Walking the Camino offers time to reflect, to get back to nature and enjoy making new friends. Unlike other holidays, the Camino gives you the chance to challenge yourself over the course of the walk, not just the physical distance but also the mental challenge of walking through vast landscapes for numerous hours each day. With a mission to continue walking this is the perfect active holiday to try out alone.
Reasons why people choose to walk alone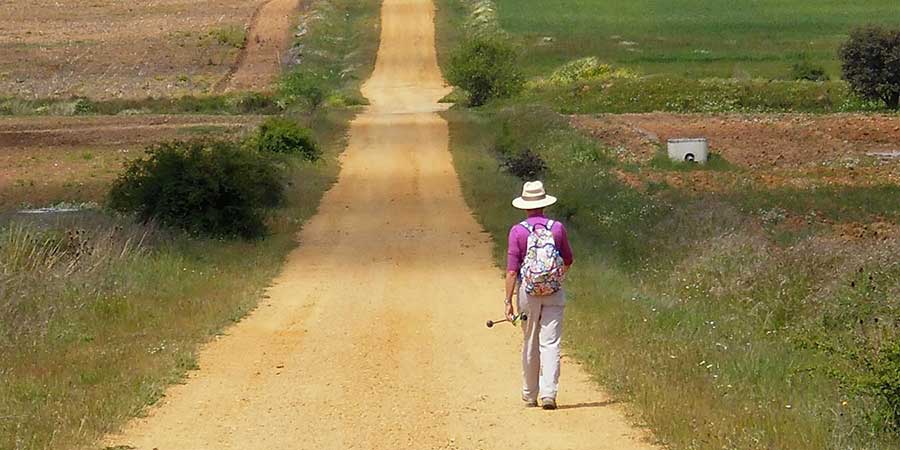 There are plenty of benefits to travelling independently. Firstly with fewer distractions you are free to spend more time enjoying your surroundings and basking in the landscapes along the way. Spend time taking in the sites: visit the local tourist attractions, taste the local food and read up on the local culture.
A popular reason for walking the Camino today is the opportunity to get a welcome break from technology and walk at your own pace. From mobile phones to social media to games, we live in world full of interruptions and when you have the chance to get back to nature you can opt to get away from technology.
With nobody to determine when and where your time in spent or to initiate discussions around certain topics you are free to have some thinking time of your own. Some studies indicate that by spending time alone we improve our concentration levels, increase productivity levels and allow ourselves to focus on the present. Allow yourself to enjoy this breathing space and use the Camino as your own personal meditation.
Another reason why people might want to walk alone is to meet some new people. Often when you find yourself on holidays with friends, family or a group that you know you stay within that group and enjoy each others company. By walking on your own you may force yourself out of your comfort zone and make some new friends along the way.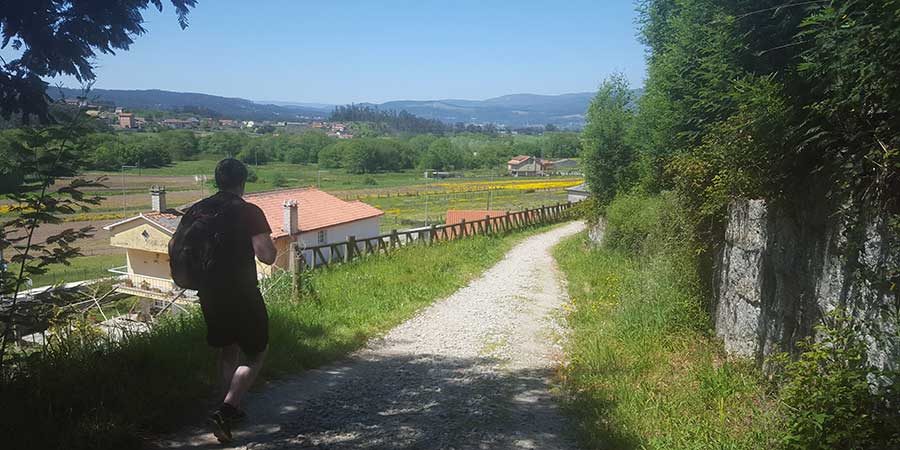 The Camino is often considered a personal challenge. If you want to tick something off your bucket-list don't wait for someone else to join in, just do it. There is no better feeling of accomplishment than completing one of your goals.
Popular Camino trails for solo travellers
The last section of the Camino Frances. You might start out on this trail alone but you will end up meeting people all along the route. As the most popular of the Camino routes you will meet plenty of pilgrims, enjoy the Camino culture and won't be short of facilities at every stopping point.
The last week of the Portuguese Coastal Way is another popular trail for solo travelers. People who wish to start by the sea usually choose this beautiful trail either walking the full coastal route from Porto or the last week of the route from Baiona.
The Finisterre Camino is a wonderful route that will only take you five nights to complete if you are planning an adventure for one. You can start in the historic centre of Santiago de Compostela, walking along scenic forest tracks to coastal trails at what was once known as 'the end of the world'. Enjoy a fresh dip in the Atlantic ocean at the end of your walk.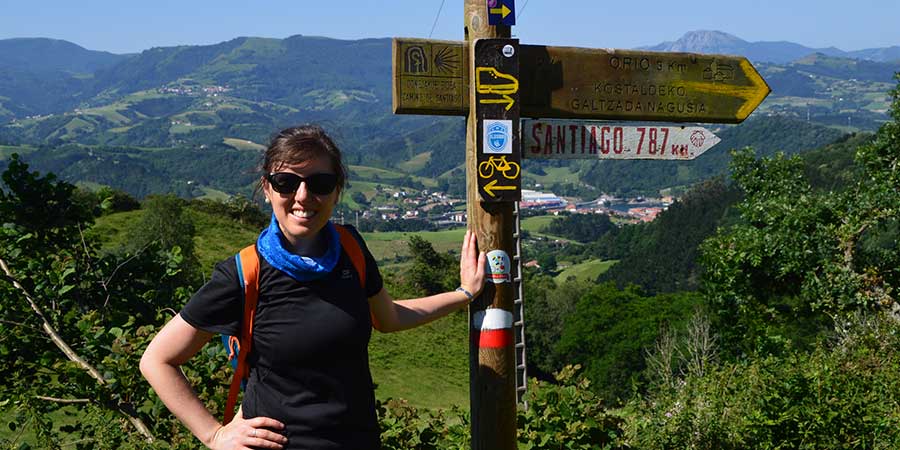 What to bring with you
There are a few basic items that you will need for your Camino journey: a small backpack (we will look after your main bag with our luggage transfers), a good pair of walking shoes or boots, a light waterproof jacket, suncream and merino wool socks are just a few essentials. Download our packing checklist for a full list of things to bring on the Camino.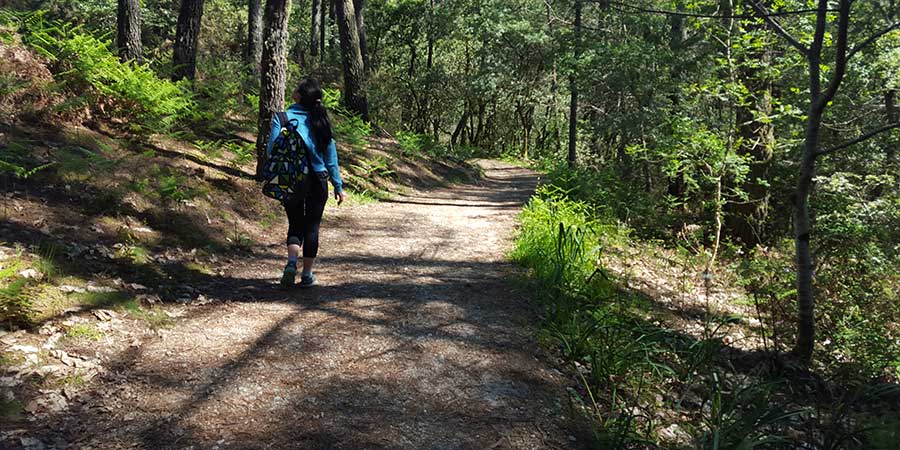 Camino Resources
If you are planning to walk the Camino on your own than there are plenty of places to start, routes to take and resources to get started on this amazing adventure.
Download eBooks: We have a number of free Camino eBooks with valuable travel tips and Camino route details to help you along the way. From our Camino beginners guide to our Camino phrasebook each guide offers something to you at every stage of your Camino journey.
Watch Camino videos: Our product videos and brand videos will give you an insiders look at each route. We have walked and cycled the trails to provide you with the most up-to-date details.
For more information about the best routes for solo travellers or to book your next Camino trip please contact one of our Travel Specialist.