Burgos | The Camino Frances
Burgos, on the Camino Frances,  is situated at the edge of the central plateau and is the capital of the province of the same name, in the autonomous community of Castile and León.
The city forms the principal crossway between north Spain and the Camino de Santiago, which goes through the whole city, parallel to the Arlanzón river. You can start your Camino in Burgos by walking or cycling the full French Way and customizing the starting point using our Camino planner.
You can also choose to finish your Camino in Burgos, leaving more time to explore this historic city. To do this, we recommend walking the Camino Frances from Logrono to Burgos over a period of one week. However you find your way to Burgos, you are sure to enjoy exploring this charming city.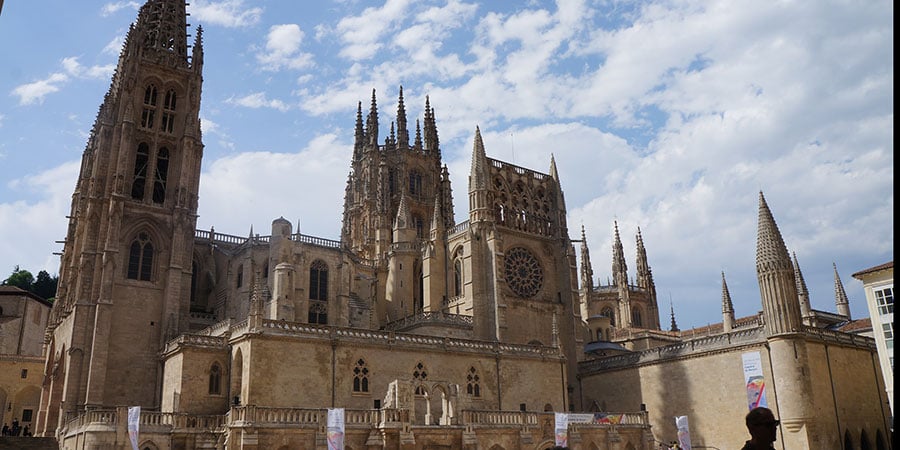 The city has a good variety of historic landmarks, with the most notable of these being the Cathedral of Burgos, Las Huelgas Reales Monastery and the Cartuja of Miraflores. The Gothic Cathedral is a UNESCO World Heritage Site.
Burgos has many ancient churches and convents and among the other interesting architectural structures, is the famous gateway of Santa María in the walls of the city, which was erected for the first entrance of Emperor Charles V, and the arch of Fernán González. The province is famous for Queso de Burgos, a soft and buttery white cheese (because it is made with whey).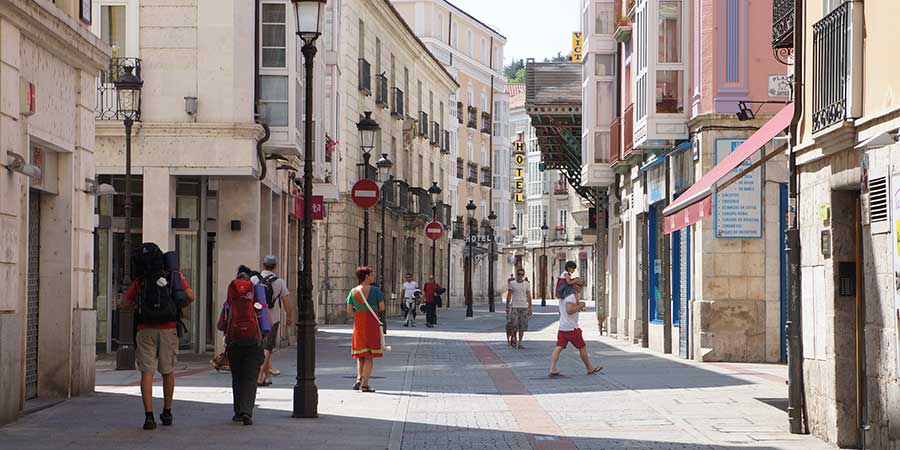 The Weather in Burgos
The city is blessed with a moderate climate, it's pleasantly warm in the summer and feels nice and fresh in winter. It is therefore the ideal city in which to start your Camino or end your Camino de Santiago adventure.
Food of Burgos
Queso de Burgos is the most famous cheese from Burgos, it is a fresh cheese that is possible to conserve without the need for curing for more than 10 days. The Morcilla de Burgos, a pig's-blood sausage, is a staple country food famous across the Iberian peninsula.
Spiced with onions and herbs its most noticeable content in rice (often mistaken for fat) makes it one of the lightest and healthiest products of its kind. Oral tradition says that it must be "salty, smooth and piquant".
Both products are regularly found all over Spain sliced and skewered on a slice of baguette bread as tapas (small bar-top treats, often served free with drinks).
Discover more information about some of the food on the Camino.
If you would like more information about the Camino Frances or any of the Camino de Santiago routes, please don't hesitate to contact us.