We love Camino Food
Food is an essential and fascinating part of travel and, of course, the Camino Food experience: you will be crossing many different regions, all with their unique flavours and specialities.
Our advice? try to sample as Camino food much as possible! From the mountain cheeses of the Pyrenees to the seafood of Galicia, pintxos in the Basque Country and sweet treats in Portugal, there is a treat for your tastebuds in every town.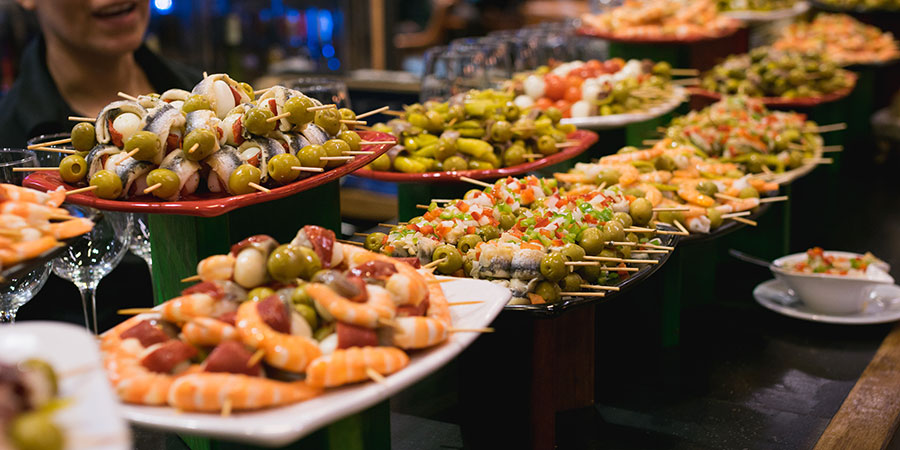 It is also important to bear in mind the difference in customs before your travel: mealtimes, for instance, can differ quite a lot from country to country. While the French likes having their lunch break at 12pm, Spaniards rarely have dinner before 9 pm… However, you will be treated to free 'pinchos' or affordable 'tapas' in many towns.
This is all part of the Camino experience and worth embracing and taking into account.
As part of your CaminoWays.com trip, you will have breakfast included and dinner on walking days with your standard package; read this useful blog posts to check what's included and how it works: FAQ: Food on the Camino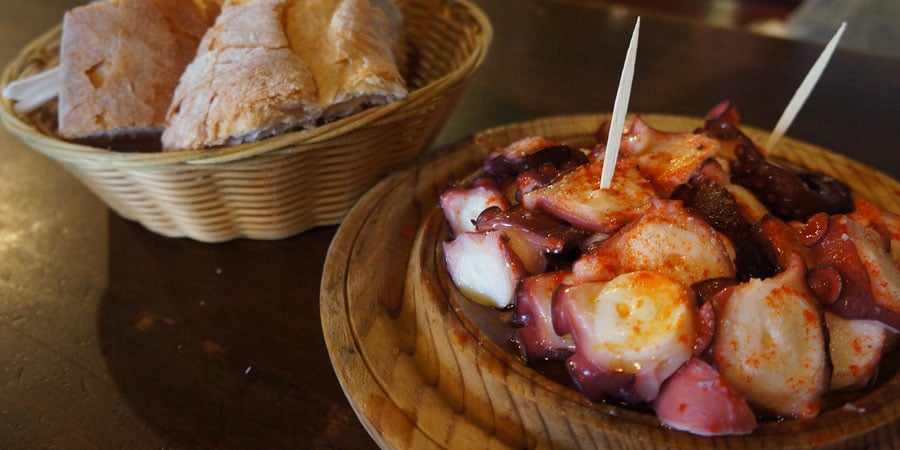 If you are a vegetarian, vegan or have any other dietary requirements, please let our team know when you are requesting a trip itinerary.
Our Favourites are the Pulpo a la Gallega (Octopus), Patatas Bravas (potatoes), Zamburina (small scallop shells), Navaras (Razor clams)… All served with a generous glass of Alvarino White wine or a Rioja tempranillo red.
Download our ebook for the food on the Camino where you can get a taste for the Camino.
You can also read all our latest Camino food blog posts, tips, recipes and other tasty articles here: Food & Wine on the Camino.
For more information about the Camino routes or to book your trip, contact our travel specialists