Best Snacks For Walking The Camino de Santiago
Whether you are walking or cycling, the Camino is an enjoyable but challenging experience and you're going to need some snacks for walking. It's really important to have enough energy and nourishment so that you are physically capable of making it through the day.
Of course, starting the day with a good breakfast and remembering to stop for lunch is key to staying energized while you are on the Camino. However, it's quite likely that you'll get a bit peckish as you walk. You'll be constantly burning off calories and your body will start to crave snacks.
It's important to choose the right snacks for these moments. Good food gives you the energy to push yourself further, while poor snacking choices may just make you feel sluggish. Nobody needs a sugar crash with 10km left in the day!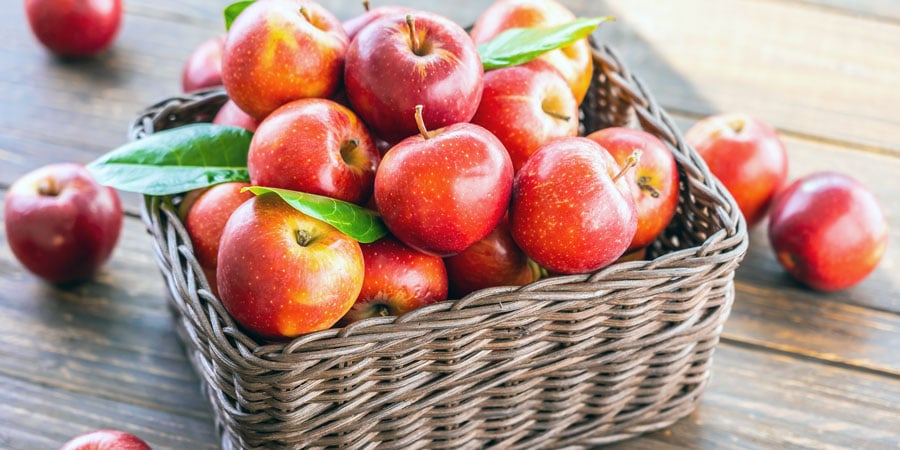 Your body needs three types of food (or macronutrients) to function correctly; protein, carbohydrates and fat. Protein helps to repair muscles, carbohydrates give you energy and fat helps you absorb nutrients and keep warm. It's pretty obvious that these are all helpful for hiking or cycling the Camino!
So when you are out on a long Camino day and you realise that there is nowhere to stop for lunch, what do you do? Nature is spectacular but your energy levels are dipping fast. What are you going to reach for? To help you answer that question, we've made a list of our top hiking snack foods and we'd recommend that you always have a selection of these in your backpack!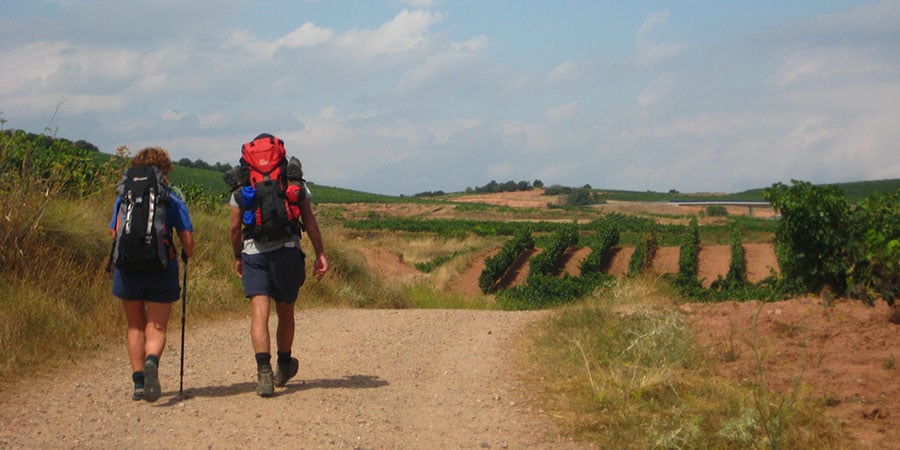 Best Snacks For Walking
Fresh Fruit
Protein Bars
Nuts
Tuna
Cereal Bars
Chocolate
Trail Mix/Dried Fruit
Beef Jerky
Biscuits/Cookies

Hydration
Hydration is key to any long hike. Your body uses up a lot of fluid while exercising, particularly if you are performing cardio work. We'd recommend drinking at least 2 litres of water per day when hiking. On hotter days you will need even more than this. You could also consider carrying an electrolyte drink with you to help replace minerals you've sweated out.
Leave No Trace
It's really important to clean up after yourself on any Camino hike. This helps to preserve the gorgeous trails that you are walking on for future hikers and generations to come. Keep all of your plastic food wrappers in your backpack and dispose of them properly at the next available opportunity.
Do also pack a reusable water bottle to help reduce plastic consumption. You can drink the water along the Camino and there are wells in some destinations to refill your bottle. For more tips on being eco-friendly on the trail, check out this blog Eco-Friendly Camino.
We hope you enjoyed this article about packing snacks for walking the Camino. If you have any questions about what food and snacks you need to bring on your Camino or if you would like some help planning your own Camino adventure, please don't hesitate to contact us.
If you're curious about all of the Camino food options and speciality dishes available on the Camino, make sure to visit our food and wine section of the blog.