Top 10 Camino Portugues Foods To Try
The Camino Portugues is the second most popular route of the Camino de Santiago after the Camino Frances, according to 2020 statistics from the Pilgrims Office in Santiago. Part of the appeal of the Camino Portugues is the delicious Portuguese food on offer.
The Camino Portugues route begins in Lisbon and follows the coast to Porto and onwards to Vigo, Baiona, all the way to Santiago de Compostela, the finishing point for the majority of pilgrims walking the Camino de Santiago.
If you are walking the Camino Portugues, these are 10 delicious Camino Portugues foods you should add to your list of things to try along the way: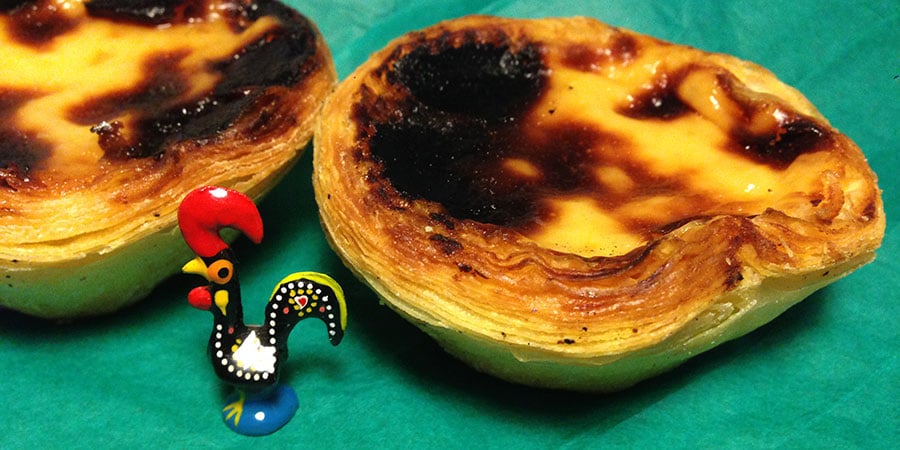 Top 10 Camino Portugues Foods To Try
1. Pastéis de Nata or Pastéis de Belém
If you have a sweet tooth, Portugal is the place for you. The country has a fantastic range of cakes, pastries and sweet treats. The most famous one is probably is the custard tart from Belém, pastel the Belém, and its close 'cousin',  the 'pastel de nata'. A crunchy pastry with exquisitely sweet custard, quite likely to make it to your daily treat list every single day you spend in Portugal!
2. Cod
You can't get more traditional in terms of Portuguese cuisine than salted cod or 'bacalhau'. Ever present in menus across the country, you will find it grilled, with cream, in fish-cake format (pastéis de bacalhau), à Brás with onion, potato, egg, and black olives, among many others. A must-try if you are walking the Portuguese Camino.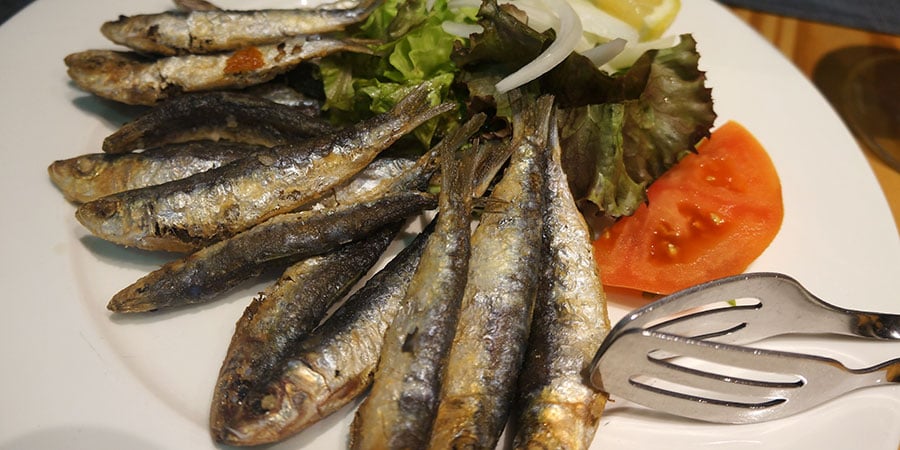 3. Grilled Sardines
Grilled sardines or 'sardinha assada' are another classic Portuguese dish, celebrated from North to South, particularly around the summer months, especially for the Saint Anthony festival taking place in Lisbon in mid-June.
4. Caldo verde
If you are missing a warm soup while on the Portuguese Way, then try Portugal's classic 'sopa de caldo verde' or simply 'caldo verde'. Originally from the North of the country and similarly to its Galician 'cousin', 'caldo verde' basic ingredients are collard greens, potatoes, and onion, with many also adding sausage or other pork meat, so vegetarians beware!
5. Alheira do Minho
Alheira is a type of sausage made with non-pork meats, usually chicken, veal, duck, or rabbit. It was originally invented by the Jewish population of Portugal, to escape the country's Inquisition.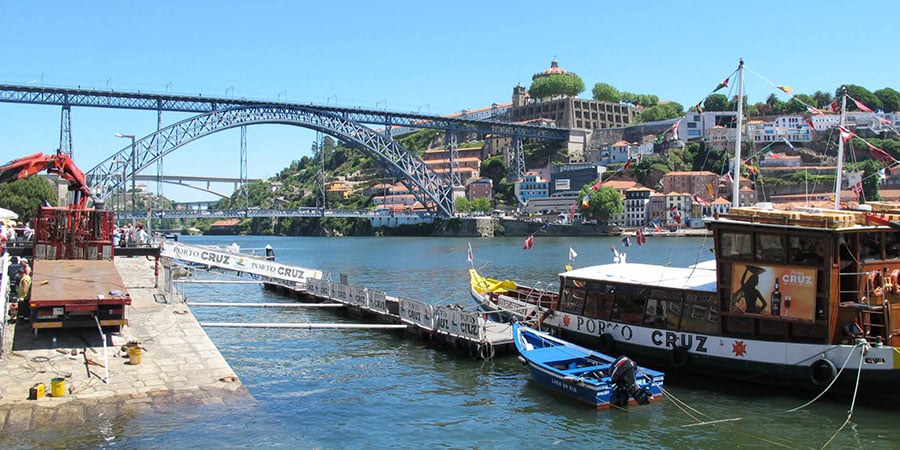 6. Francesinha
Francesinha is Portugal's most famous sandwich, from the Porto area. But this is no ordinary bread and cheese combination: the francesinha list of ingredients includes bread, sausage, roasted meat, melted cheese on top, and a hot tomato and beer sauce. Can your average sandwich beat that?
7. Pastéis de Tentúgal
These popular filo pastries filled with custard were invented in the XIX century in the Nossa Senhora do Carmo convent, in the Coimbra region. Another deliciously sweet treat.
8. Leitão à Bairrada
Also from the Coimbra region, you have the succulent 'leitão à bairrada', suckling pig roasted in the traditional way, one of Portugal's best-known dishes.
9. Seafood Rice
Fish and seafood lovers are in for a treat in Portugal. You will find seafood rice or 'arroz de marisco', as well as a wide variety of shellfish and seafood, in most of the country's restaurants, particularly if you are walking the Portuguese Coastal Way along the Atlantic coast.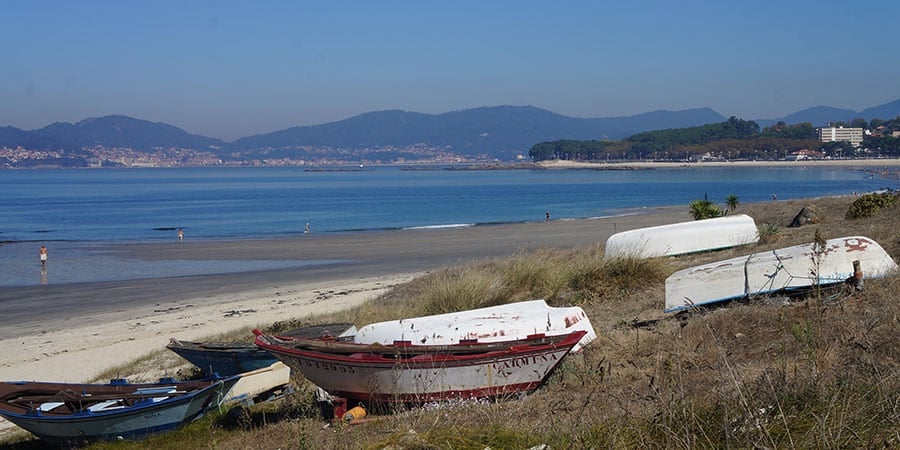 10. Rissóis
Rissóis are deliciously fishy snacks in a half-moon shape, made with béchamel sauce and usually fish or shrimp, then breaded and fried. Grab a few of these along the way to keep you going on your Camino!
And if you are looking for a classic Portuguese drink to go with these fantastic Camino Portugues foods, go for vinho verde or a Douro wine with your meal, a sour cherry liquor 'ginginha' or glass of Port wine for afterward and a Portuguese coffee to enjoy with sweet pastries.
We hope you've enjoyed this list of the best Camino Portugues foods to try. For more information about the Camino Portugues or if you would like some help planning your Camino adventure, please don't hesitate to contact us.
Discover the Camino Portugues routes: