10 Things to do in Lisbon
Lisbon is a fantastic city located on the Camino Portugues. Portugal's capital is a hotbed for culinary delights, culture and history. We travelled to this wonderful Portuguese metropolis to discover the top 10 Things to do in Lisbon:
Torre de Belem
It can be hard to distinguish what time period this landmark dates back to. There is Gothic, Romanesque and Moorish influence in its architecture. One thing is for certain, it's absolutely stunning. A must-see.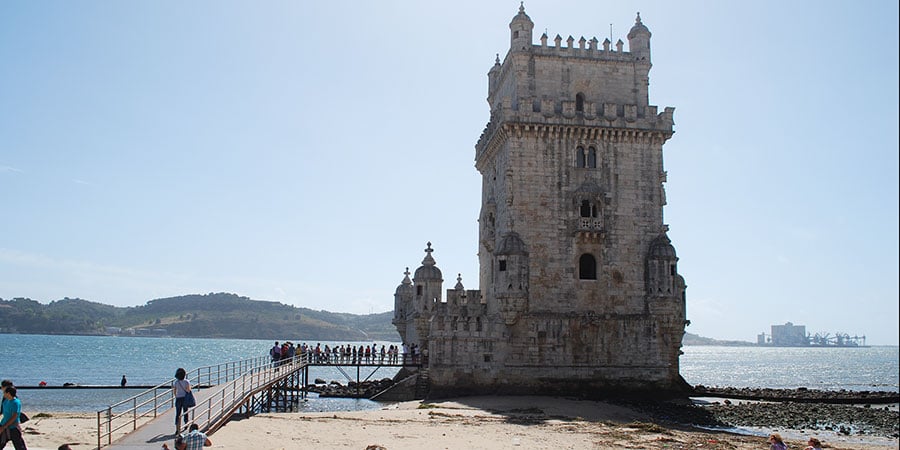 Monastery of Jeronimos
The Monastery is a UNESCO world heritage site and was built in honour of The Age of Exploration. Located just outside the city centre, there is a lovely park and some nice restaurants nearby. A perfect afternoon.
Museum of Modern Art, Things to do in Lisbon
Portugal is no stranger to wonderful art, the country has produced geniuses like Nuno Gonçalves and Josefa de Óbidos. Their works can be found in this paradise for art lovers, along with works from local and international artists.
Mercado da Ribeira
The Ribeira market is best renowned for food in Lisbon. It's split into two sections; downstairs is dedicated to fruit and vegetables. Go upstairs and sample some modern Portuguese delicacies.
Nightlife in Bairro Alto
If you are looking for a lively evening to spice up your Camino than you'll be right at home in Bairro Alto. Great value for food and drink, this hotspot is popular with locals and tourists alike.
Caxias Beach
Summer can be really warm in Lisbon. If you fancy a dip to cool off Caxias beach is the spot. This beach is also great for surfing and you can take lessons here too.
Ride the Trams
The trams are the best way to see the city. Tram 28, in particular, is very popular with tourists. Explore the Alfama districts in all its glory.
Pasteis de Belem, Things to do in Lisbon
You've probably heard of Pasteis de Nata. Lisbon has its own claim to this famous Portuguese treat. Make sure you try Pasteis de Belem in Lisbon. Perhaps after some Pataniscas de Bacalhau.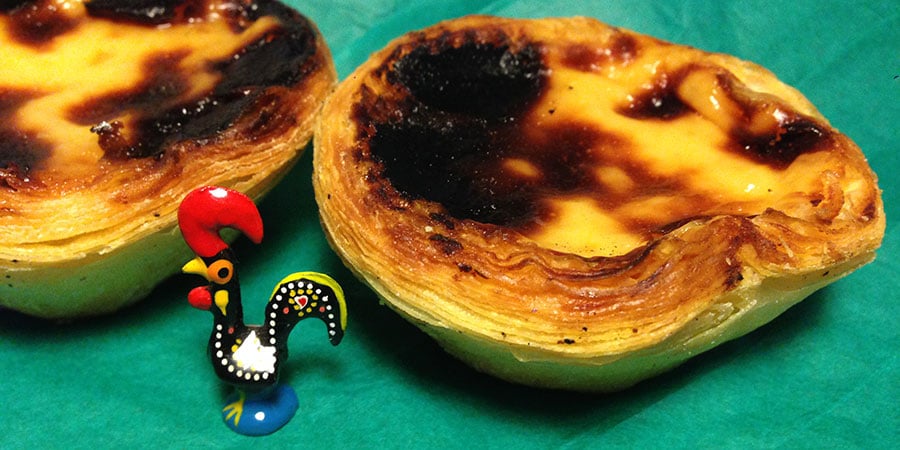 Go to a Fado concert
Fado is a genre of music that originated in the 1820s in Lisbon. Consisting of guitars, Viola and Viola Baixo this boppy music will definitely get you off your feet. You'll find live performances in many of Lisbon's most lively bars.
Liberdade Avenue
Take a stroll on Liberdade Avenue, known as The Champs Elisees of Lisbon. You can shop til you drop, people watch or just enjoy the wide green street and soak in the atmosphere. This was 10 Things to do in Lisbon
For more information on any of our walking or cycling tours or book your trip on the Camino Portugues please contact the travel specialists.