All You Need To Know About Walking the Camino de Santiago
If you are thinking about walking the Camino de Santiago, we are here to answer your questions and help you take the first Camino step.
1. What is the Camino de Santiago?
The Way of St James or the Camino de Santiago is a network of walking trails across Europe. All of these routes lead to the city of Santiago de Compostela in Galicia, North West of Spain.
Pilgrims have been walking these trails since the Middle Ages and they traditionally made the journey to Santiago Cathedral, where the remains of St James are reputedly buried. You can read more about the history of the trail here: History of the Camino de Santiago.
While most people refer to 'The Camino' there are many different Camino routes. The Camino Frances attracts the majority of pilgrims, but the Camino Portugues Coastal is becoming increasingly popular with pilgrims, especially those craving a sea breeze while still experiencing the pilgrimage.
Approximately 65% of all Compostela certificates issued by the Pilgrim Office in Santiago are awarded to pilgrims walking the Camino Frances. While it is the most popular route, there are many other Camino routes you can choose from.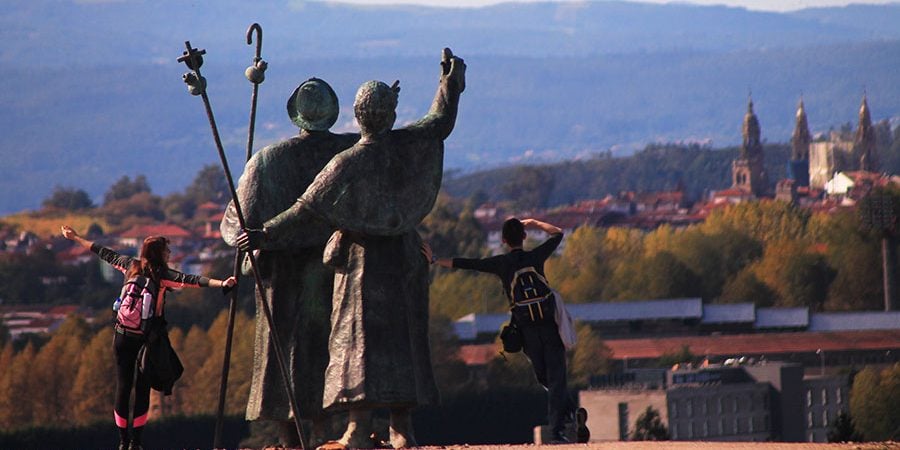 2. Do I need to be religious to walk the Camino?
No, you don't have to be religious to walk the Camino. In fact, people from over 150 nationalities and many different backgrounds walk the Camino each year.
Many do so for religious or spiritual reasons but more and more are walking the Camino for a unique experience, as a personal challenge or simply to take a break from everyday life.
Statistics from the Pilgrim's Office in Santiago showed that just 27% of pilgrims walked the Camino for religious reasons in 2020. Everyone has their own 'Camino' and each pilgrim their own reason to walk to Santiago, All of them as important as each other.
3. Where is the start of the Camino de Santiago?
That will depend on how long you'd like to walk and which Camino route you'll take. The beauty of the Camino is that you can walk as much or as little as you like.
The starting point of the Camino Frances is the French town of St Jean Pied de Port at the foot of the Pyrenees for instance, 800kms away from Santiago. This route is the Full Camino Frances and takes approximately 35 days to complete.
However, you can start walking the Camino at any point along the route. In fact, a large number of pilgrims start in Sarria (100kms away from Santiago). Starting the Camino Frances in Sarria takes just 1 week of walking to reach Santiago.
Lisbon is the starting point of the Camino Portugues, the second most popular route.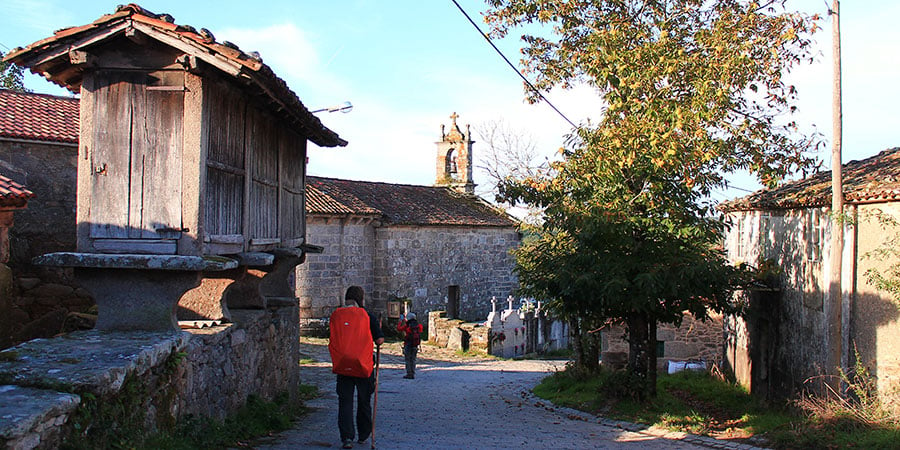 4. How long does it take to walk the Camino?
It takes approximately 5 weeks to walk the Camino Frances from St Jean Pied de Port; 5 weeks to walk the Camino del Norte from San Sebastian; 4 weeks to walk the Camino Portugues from Lisbon and 2 weeks to walk the Camino Portuguese from Porto for instance. The Camino Ingles from Ferrol takes only one week to complete.
Many French Camino routes converge at St Jean Pied de Port, including the Chemin du Puy route, so you could actually be walking all the way from central France or even Paris.
It is worth mentioning, however, that many pilgrims start closer to Santiago and adapt the length of the journey to their ability and time they have available.
It is also possible to cycle most of the Camino routes which will allow you to cover more ground, but we only recommend this if you are an experienced cyclist.
5. Which of the Camino de Santiago routes should I take?
It is up to you but if this is the first time you are experiencing the Camino, you will probably like to meet fellow pilgrims and enjoy the unique atmosphere of the Camino Frances or Camino Portugues.
If you are looking for a coastal route the Portuguese Coastal Camino is a superb option, as well as some of the sections of the Camino del Norte and the Camino to Finisterre and Muxia.
If you are looking for an off-the-beaten-track Camino trip, there are many other routes you can explore. We'd suggest walking the Camino de Invierno.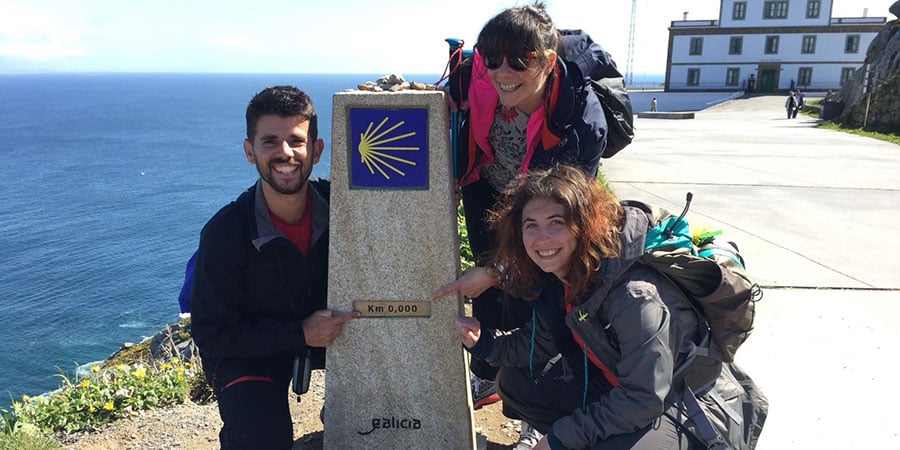 6. How fit do I need to be to walk the Camino?
Everyone can experience the Camino but if you are looking to walk a long stretch of the Camino (longer than a week), you will need to be in reasonable form, so we recommend you get walking and building up the miles before your trip.
We have a Camino Fitness Plan with tips to help you on our website. And to help you get ready, you can also download our Camino fitness guide.
7. What are the accommodation options along the Camino?
You can find a variety of different kinds of accommodation options along the Camino Frances, ranging from public hostels to private hostels, guesthouses, and hotels. Accommodation on the lesser-known Camino routes can be limited.
At CaminoWays.com we work with hotels and guesthouses along the routes to supply private en suite rooms to our clients. Along certain routes, 'superior' options will also be available, such as Paradores, 4 and 5-star hotels, and boutique 'Casas Rurales'.
We will always book you the best and most highly rated accommodation that is available to us as part of your trip. Read our blog post about accommodation for more details: Camino de Santiago accommodation options.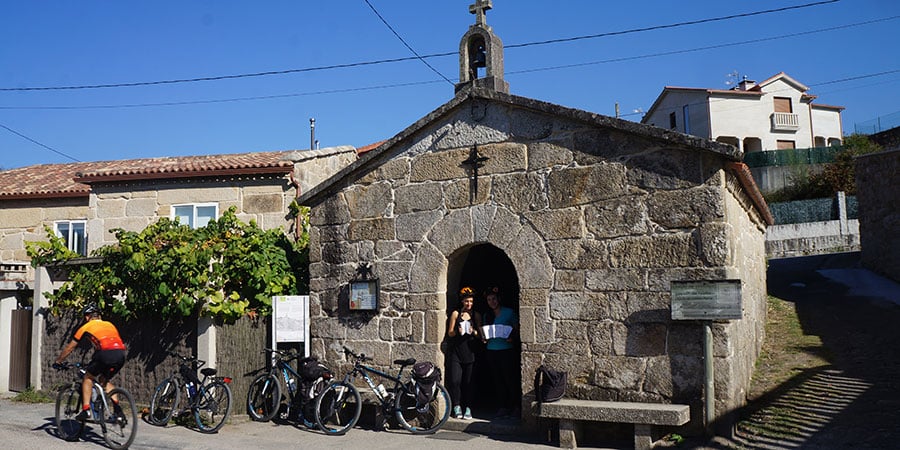 8. What is the 'pilgrim passport'?
The 'credential' or pilgrim passport is a document issued by the Cathedral or your local St James Association that you can stamp along the way. You will need to show it at the Pilgrims Office in Santiago in order to receive your Compostela certificate.
You will need to stamp it twice a day if you are starting your journey in Galicia, for instance walking the last 100kms of any of the Camino trails. Stamps can be obtained in hotels, restaurants, hostels, churches, shops, etc.
The pilgrim passport is a great memento from your trip and something you will use and treasure. Read more about the Camino passport and certificates here: Camino pilgrim passport.
9. Where does the Camino de Santiago end?
The spiritual end of the Camino is the Cathedral in Santiago de Compostela, however many pilgrims continue on to Cape Fisterra.
It usually takes around 5 days to arrive at Cape Fisterra. This is known as the Finisterre Camino.
10. I am interested in walking the Camino de Santiago. What do you organise?
We look after the logistics of organising a Camino trip. Most of our clients opt for self-guided tours, which include a day-by-day itinerary, pre-booked accommodation, and luggage transfers, as well as a holiday pack with practical information.
We also organise a number of guided tours departing on specific days. Other services such as airport pick up and other requirements for groups, for instance, can also be organised.
Many pilgrims organise their Camino trip themselves of course. We just make it easier so you only have to pack your walking shoes and enjoy this memorable journey.
We have many useful tools to help you get ready for walking the Camino:
We hope that you enjoyed our article on All you need to know to Walk the Camino. For more information about walking the Camino, contact our travel experts using the form below: