Am I fit enough to walk the Camino?
So you've seen the films, you may have read the books and your friends are telling you all about the magic of the trail and The Camino de Santiago. You know you want to go but first, you stop to ask yourself one question; am I fit enough to walk the Camino?
The truth is that the Camino is doable for just about anyone, it all depends on your fitness level and the route you are taking.  Some Camino routes are suitable for shorter walking days, have less challenging terrain and are a little easier on the feet.
Read our Camino fitness plan
Know Your Level
The best way to discover your fitness level is to lace up your walking shoes and hit the trail locally. See how far you can walk and what kind of terrain you find the most difficult.
Our travel specialists will use their expertise, and local knowledge to choose the best route for you after you assess your level of fitness. Seasoned hikers may be interested in the stunning first section of The French Way, passing over the Pyrenees. Beginners may opt for the relatively flat, scenic Portuguese Coastal Camino. Check our Camino Collections for more.
Get Moving
When booking your Camino adventure, leave yourself plenty of time to train. You would be surprised how much your fitness level can improve in six months of training.
Try technology
Have you tried using a pedometer or a fitness tracker? These devices are usually worn on the wrist and can remind you to move throughout the day. Perfect if you have a desk job!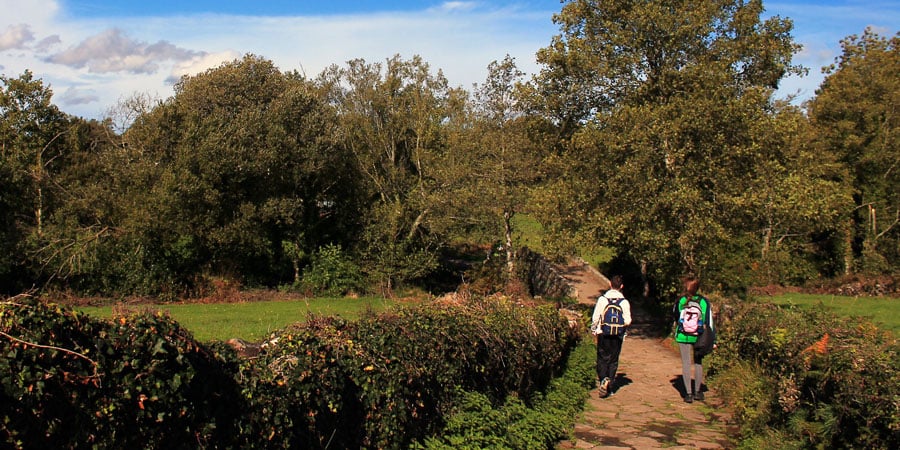 Avoid injury
Don't let the injury ruin your Camino. Make sure you know how to stretch; this will help you avoid picking up pesky niggles.
Expand Your Knowledge
Our free Camino fitness materials can help you learn everything you need about training, nutrition, health and the practicalities of walking The Camino. Download our Camino fitness ebook, read through our Camino fitness plan, or watch our fitness videos on YouTube.
Please contact us for more information on our walking or cycling tours.