Can I walk the Camino de Santiago in 4 days?
The answer is yes: there are many different trails and thousands of km of Camino routes and you can pick your most convenient starting point to walk as much, or as little, as you can manage or your holiday time will allow.
You won't be walking 800kms across the whole of Spain or Portugal in 4 or 5 days but you can definitely manage an average of 20-25kms per day and get a taste for the famous trails, and possibly get inspired to come back again for more.
There is only one catch: if you are keen to get your Compostela pilgrim certificate in Santiago you'll have to walk at least the last 100kms into the city.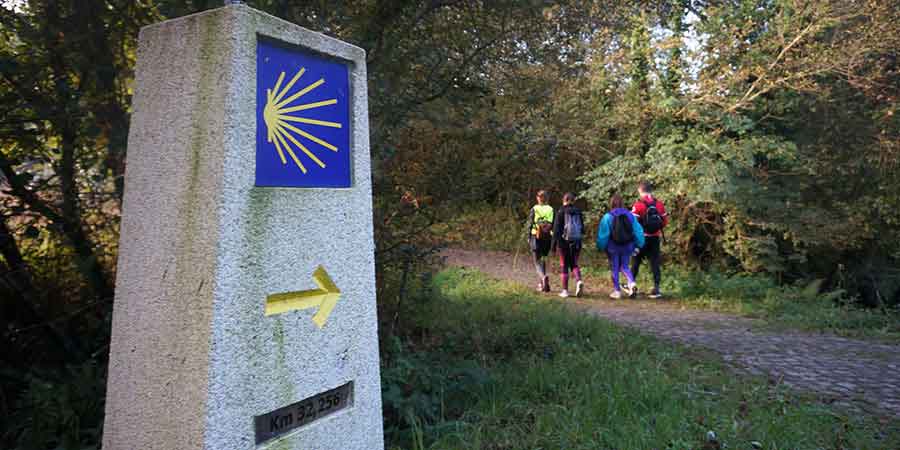 A selection of short breaks to walk the Camino de Santiago in 4 days
CAMINO FRANCES TO SANTIAGO
From Melide to Santiago de Compostela: 53kms. Duration: 4 nights, 3 walking days.
Why? You'll have the opportunity to taste Galician octopus in the market town of Melide and walk the last stretch of the most famous Camino route: the Camino Francés.
Details: Camino Frances Short Break
THE PYRENEES
From St Jean Pied de Port to Pamplona: 67kms. Duration: 4 nights, 3 walking days.
Why? This is the beginning of the Camino Francés and one of the most challenging sections. It is ideal if you'd like to start from the beginning and continue where you left it next year
Details: Pyrenees Short Break
CAMINO PORTUGUES
From Pontevedra to Santiago de Compostela: 64kms.
Duration: 4 nights, 3 walking days.
Why? Explore the wonderful old town in Pontevedra before setting off towards Santiago.
Details: Camino Portugues Short Break
CAMINO INGLES FROM A CORUNA
From A Coruña city to Santiago de Compostela: 75kms.
Duration: 4 nights, 3 walking days.
Why? It's the shortest Camino route we know of. You can also walk 25kms in Ireland or the UK and combine them with your miles in Galicia to request your Compostela certificate, this is known as the Celtic Camino.
Details: Camino Ingles Short Break
CAMINO FISTERRA
From Santiago to Cape Fisterra or the other way around from Cape Fisterra to Santiago: 91kms. Duration: 5 nights 4 walking days.
Why? This is one of the classic Camino de Santiago routes, believed to pre-date the Medieval pilgrimage. It takes pilgrims to the Atlantic Ocean in the West of Galicia.
Details: Camino Finisterre Short Break
See our selection of short breaks here: Camino de Santiago Short Breaks.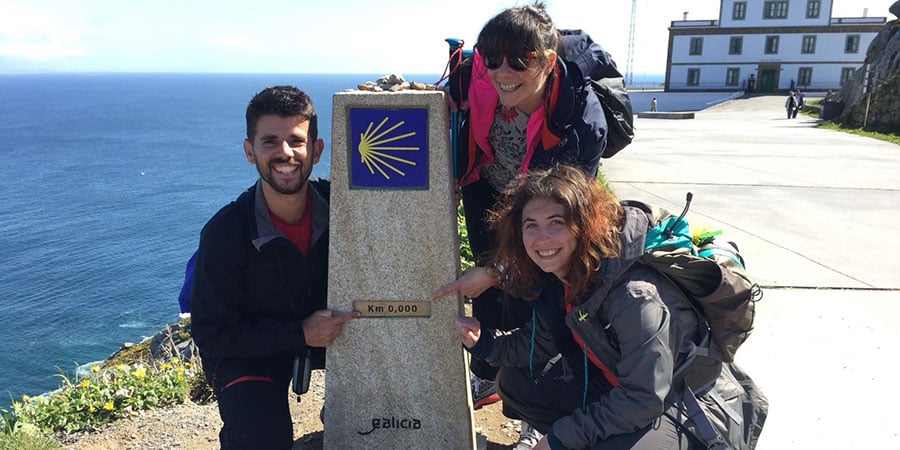 Whether you'd like to walk the Camino de Santiago in 4 days, one week, or longer, our travel experts can create the perfect itinerary for you on any of our Camino de Santiago routes, contact us today