Celtic Camino Certificate
The Celtic Camino is the name given to the Camino Ingles from A Coruna.
The short answer is yes; you can get a Compostela certificate if you walk the Camino Ingles from A Coruna; however, you'll have to walk another pilgrimage trail of at least 25kms in your country of origin and collect stamps in your credencial to prove it.
This is because the Camino route from A Coruña is only 75kms, and you need a minimum of 100kms to qualify for the Compostela pilgrim certificate if you are walking (200kms if you are cycling). Celtic Camino Certificate.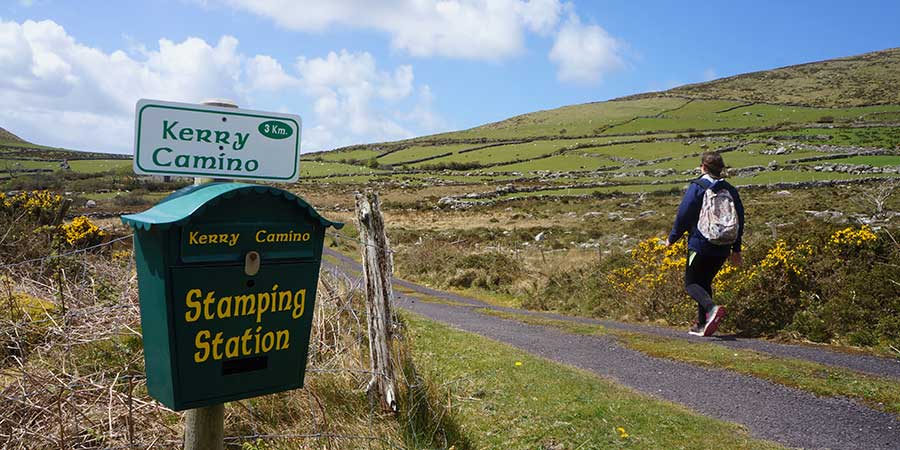 Currently, there are trails in Ireland and the UK officially recognised by Santiago Cathedral that you can add to your Camino 'miles'. Here's a list of the approved trails that you'll be able to add to your Camino journey from A Coruña:
Camino from Ireland for the Celtic Camino Certificate
If you walk 25kms in Ireland and then continue your Camino journey from A Coruña, it is known as the Celtic Camino. The Camino Society in Ireland have a list of approved walks you can take to apply for the Compostela; they include:
Camino Society walk from Bray to St James Church in Dublin 8 (32km)
Croagh Patrick Heritage trail in County Mayo (60km)
Tóchar Phádraig from Bellintubber Abbey in County Mayo (35km)
Kerry Camino from Tralee to Dingle (57km)
St Kevin's Way in Wicklow (30m)
St Finbarr's Pilgrim Path in Cork (42km)
St Declan's Way in Waterford/Tipperary (96km)
Mullingar Camino from Fore Abbey (25km)
To get the Celtic Camino Certificate, you'll need to prove you have walked at least 25kms of any of these trails to receive the Irish Compostela in Dublin's St James Church and then show this certificate at the Pilgrims Office in Santiago.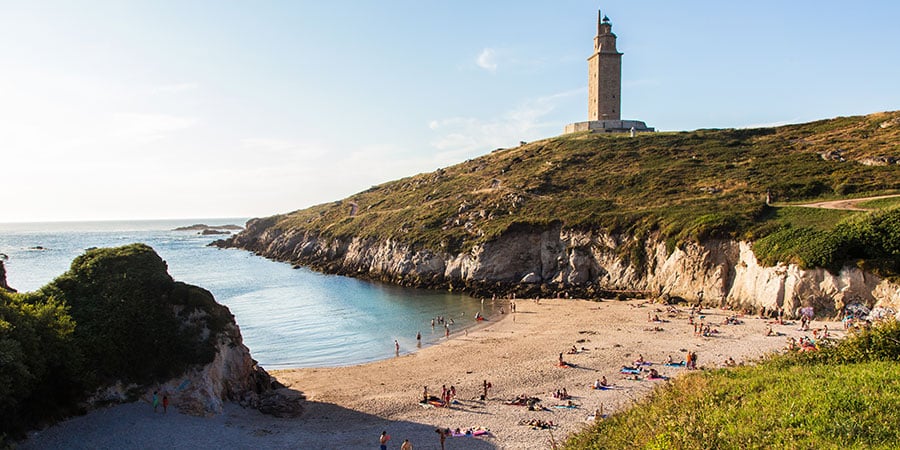 Camino from the UK
Pilgrims Way from Winchester or London to Canterbury
Way of St Andrews
St Michael's Way from Lelant to Marazion
These trails have pilgrim passports and stamps so you can track your progress and provide proof for the Pilgrim Office in Santiago.
Also approved by the Pilgrims Office in Santiago:
Finchale Camino Inglés in Durham
The Saints' Way from Padstow to Fowey in Cornwall
St James' Way from Reading to Southampton
Other countries
We are not aware of approved trails in North America or Australia at the moment, but we are in contact with relevant authorities on this topic, and we'll keep you updated as we learn more.
For more information about the Camino Ingles Celtic from A Coruña or to book your trip, contact our travel experts