Walking the Camino de Santiago, a renowned network of pilgrimage routes leading to the shrine of the apostle Saint James the Great in the cathedral of Santiago de Compostela in Galicia, Spain, is an experience that varies greatly depending on the time of year.
Each month offers a unique perspective on the landscapes and local cultures along the various Camino routes. Here's a month-by-month guide:
January
Weather: Cold, especially in the mountainous regions. Snow can be common in certain areas.
Crowds: Very few pilgrims, offering a solitary experience.
Considerations: Shorter days mean less daylight for walking.
Route recommendation: Camino Invierno is lesser-known and avoids the mountainous terrain of the Camino Francés during harsh winter. It takes pilgrims the last 100km from Monforte de Lemos, the capital of the Ribeira Sacra wine-making region to Santiago de Compostela.
February
Weather: Still cold, but with signs of spring. Rain and snow are possible.
Crowds: Slightly more than in January, but still quiet.
Considerations: Some accommodations may be closed in the off-season.
Route recommendation: Camino Portugués provides a relatively milder climate, especially in the Southern parts of Portugal and Spain. This route was traditionally taken by pilgrims coming from Portugal, mainly from Lisbon and Porto.
March
Weather: The onset of spring brings milder temperatures but also unpredictable weather, including rain.
Crowds: Starts to increase, especially around Easter.
Considerations: A good time for those seeking solitude but with better weather conditions.
Route recommendation: Camino del Norte (the Northern Way) offers breathtaking coastal views of the northern shoreline of Spain with the onset of spring. San Sebastián or Donostia, is just one of the cities along this route that is a paradise for food enthuisiasts with its many Michelin Star restaurants.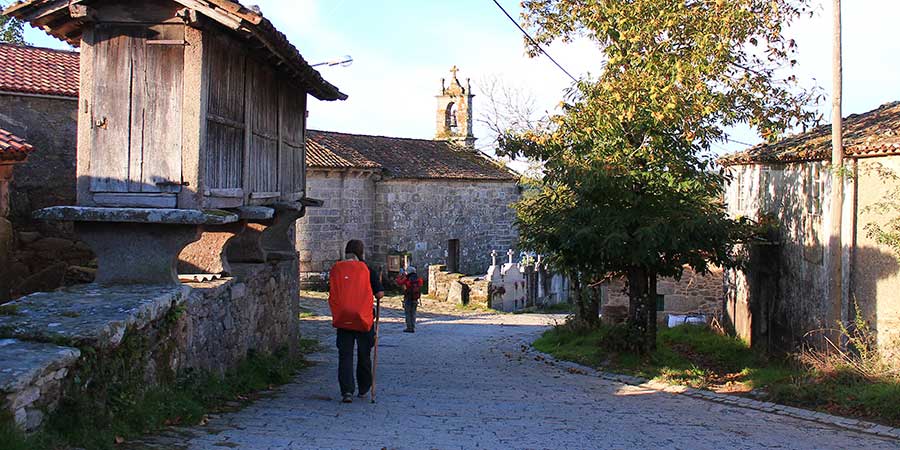 April
Weather: Generally mild, but rain is common, hence the term "April showers."
Crowds: Easter marks a significant increase in pilgrims.
Considerations: Wildflowers and lush landscapes make this a visually appealing time.
Route recommendation: Camino Francés is the most popular route and offers an immersive experience of Spain's vibrant Easter festivities, set against spring's awakening landscape, making it a uniquely cultural and visually appealing pilgrimage journey.
May
Weather: Warm and pleasant, one of the best months weather-wise.
Crowds: Steady but not as crowded as summer.
Considerations: Ideal for enjoying the full bloom of spring.
Route recommendation: In May, the Camino Primitivo presents a rewarding challenge with its stunning landscapes, offering a tranquil experience as it's less crowded compared to other routes, perfect for those seeking solitude amidst natural beauty.
June
Weather: Early summer; warm and sunny.
Crowds: Beginning of the high season, especially towards the end.
Considerations: Longer days allow for more extended walking hours.
Route recommendation: The Via Francigena, a storied pilgrimage trail from Canterbury to Rome, spans diverse terrains including Tuscany's hills and the Swiss Alps. In June, its path blossoms vibrantly, showcasing the distinct natural and cultural splendors of multiple European nations.
July
Weather: Hot, particularly in the Meseta (central plateau of Spain).
Crowds: One of the busiest months.
Considerations: Festivals like Saint James Day (July 25) add to the experience.
Route recommendation: The Camino Inglés historically favored by Irish and British pilgrims, is ideal for its shorter length, suiting those with limited time and preferring minimal exposure to the intense summer heat.
August
Weather: Peak summer heat, which can be challenging for walking.
Crowds: Peak season, with many European holidaymakers.
Considerations: Early starts are recommended to avoid the midday sun.
Route recommendation: Camino Finisterre stretching from Santiago to the coast, is recommended for its refreshing coastal breezes, offering a cooler respite during the summer's peak heat, enhancing the comfort of the pilgrimage.
September
Weather: Starts hot but cools down, with an autumnal feel late in the month.
Crowds: Begins busy but lessens towards the end of the month.
Considerations: Harvest season brings vibrant activity in rural areas.
Route recommendation: Camino Portugués Coastal, from Porto to Santiago, offers a scenic, rural alternative to the Camino Francés, ideal for pilgrims seeking a less-traveled, coastal path on the Camino de Santiago.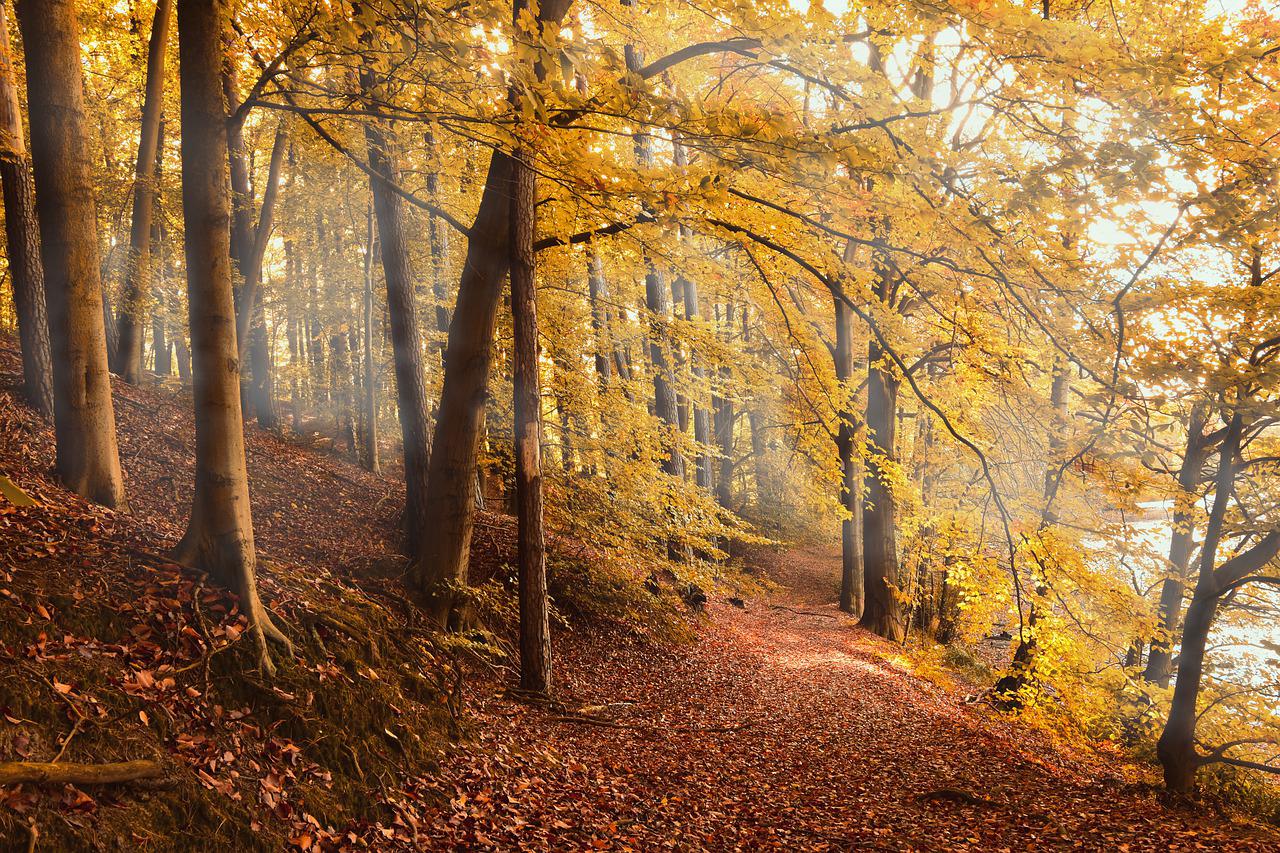 October
Weather: Cooler, with an increased chance of rain. Autumn colours are a highlight.
Crowds: Fewer pilgrims, leading to a quieter walk.
Considerations: Some accommodations begin to close for the off-season.
Route recommendation: In October, the Camino Francés shines as the quintessential route, offering a rich tapestry of cultural experiences amidst the stunning autumnal beauty, making it an ideal choice for a deeply immersive and visually captivating pilgrimage.
November
Weather: Cold, especially in northern regions, with a higher likelihood of rain.
Crowds: Low numbers of pilgrims, offering a more introspective journey.
Considerations: Shorter days and potentially challenging weather.
Route recommendation: Via de la Plata offers a milder oceanic climate, providing a pleasant alternative to the cooler inland temperatures, enhancing the comfort and enjoyment of the pilgrimage during this time.
December
Weather: Cold and possibly snowy, particularly in higher altitudes.
Crowds: Very few pilgrims, similar to January.
Considerations: A unique, serene experience but with limited daylight and services.
Route recommendation: Camino Francés last 100km from Sarria to Santiago is the most traditional route and offers historical significance which you can enjoy in its most tranquil and introspective state.
Things to Consider:
General Tips:
Northern Routes: Coastal routes like the Camino del Norte have milder temperatures in summer but can be wetter.
Southern Routes: Routes like the Via de la Plata can be extremely hot in summer.
Mountain Passes: Snow can block certain mountainous sections in winter and early spring.
The best time to walk the Camino depends on personal preferences regarding weather, crowds, and the kind of experience you're looking for. Late spring (May and June) and early autumn (September and October) are generally considered ideal for their balance of pleasant weather and moderate crowds. However, every season has its unique charm and challenges.
Contact us for more information.