Walk From Ireland to Santiago Along The Celtic Camino
In olden times, Camino pilgrims would begin their journey as soon as they left their homes, which is why there are various different Camino routes crossing most of Europe. One of these routes was the Camino Ingles.
The Camino Ingles is the route traditionally favoured by British and Irish pilgrims, as well as others coming from Northern Europe. These pilgrims would take a boat from the main ports in their countries and dock in the north of Spain, ready to continue their journey to the Cathedral of Santiago de Compostela.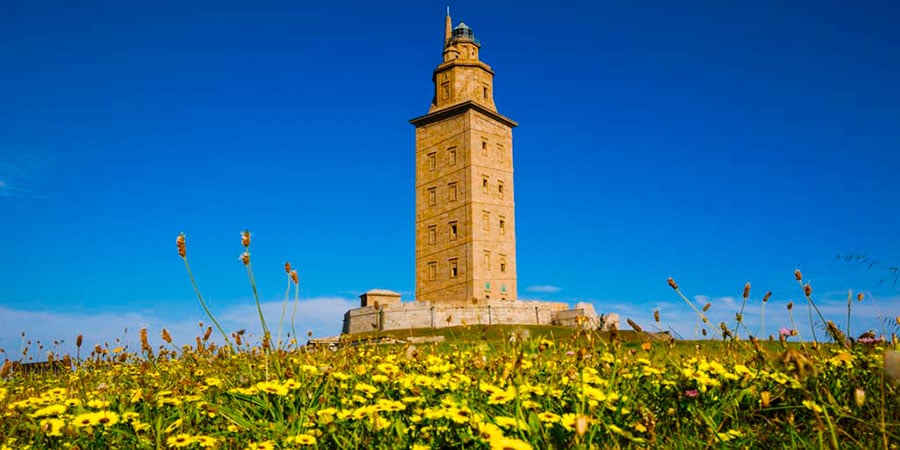 There are two main starting points for the Camino Ingles in Galicia: Ferrol and A Coruña. Just like with all other routes, pilgrims must complete at least the last 100 km of the Camino Ingles to receive their Compostela pilgrim certificate in Santiago.
The Camino From A Coruña
While A Coruña is one of the traditional starting points on this route, the actual walking trail in Spain is only 75km away from Santiago. This means that pilgrims walking from A Coruña will not be entitled to a Camino Compostela certificate in Santiago.
However, all is not lost as Camino Society Ireland has worked to define authentic pilgrim routes within Ireland, known as the Celtic Camino. Once you complete 25km on the Celtic Camino prior to starting your walk in Spain, you can get the Irish 'Compostela' from St James' Church in Dublin.
This certificate can then be used by pilgrims to complete the journey from A Coruña to Santiago and request their Compostela in Santiago de Compostela.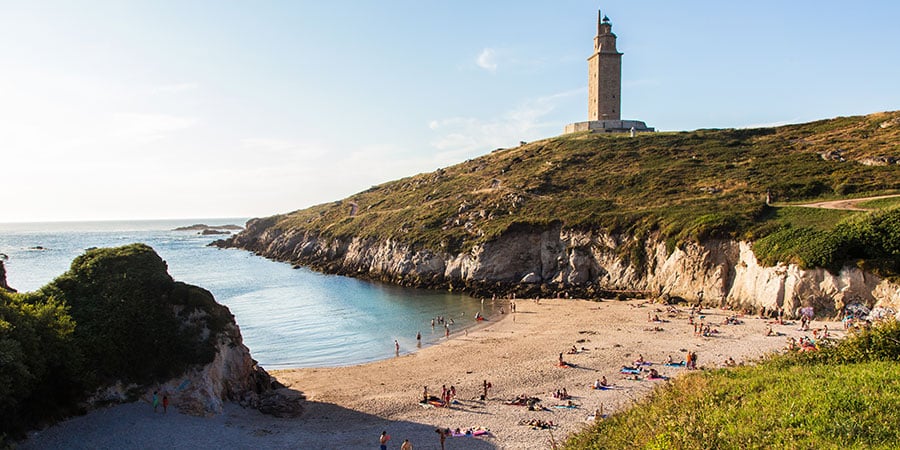 The Celtic Camino
We have a self-guided tour on the Camino Ingles for those looking to experience all the Celtic Camino has to offer. Over 4 days, you will walk from A Coruña to Santiago, passing the ancient bridge of As Cascas, the hermitage of San Paio, Bruma, Ordes and Sigüeiro.
For more information about the itinerary and to book your own trip, read about our Celtic Camino tour.
If you are looking to start your celtic Camino journey in Ireland, we highly recommend the Kerry Camino trail from Tralee to St James' Chuch in Dingle. The beauty of the west of Ireland is incomparable, especially if you're lucky enough to walk on a sunny day!
You can find a list of suggested walks in Ireland on the Camino Society website. If you are a pilgrim from the UK, you'll be delighted to know it is now also possible to get your Compostela certificate from A Coruña if you complete 25kms of the St Michael's Way, Way of St Andrews or Pilgrims Way to Canterbury, you can find details here or on the Confraternity of St James website.
Now of course, if getting the certificate doesn't matter to you, you can simply begin your walk at A Coruña and just happily walk the 75km route anyway!
For more information about the Camino de Santiago or specifically, the Celtic Camino and starting your Camino journey from Ireland or A Coruña, please don't hesitate to contact us.
Buen Camino!