Why We Love Ferrol
Why we love Ferrol on the Camino Ingles! We talk to Ferrol's native, Andrea, about what makes her home one of the most special Camino de Santiago towns.
Andrea was born in Ferrol on the Camino Ingles but moved to the south of Spain a few years later. Her time in her formative years was divided between north and south, but in the identity battle over Galicia versus the sunny south, for Andrea, Galicia always wins.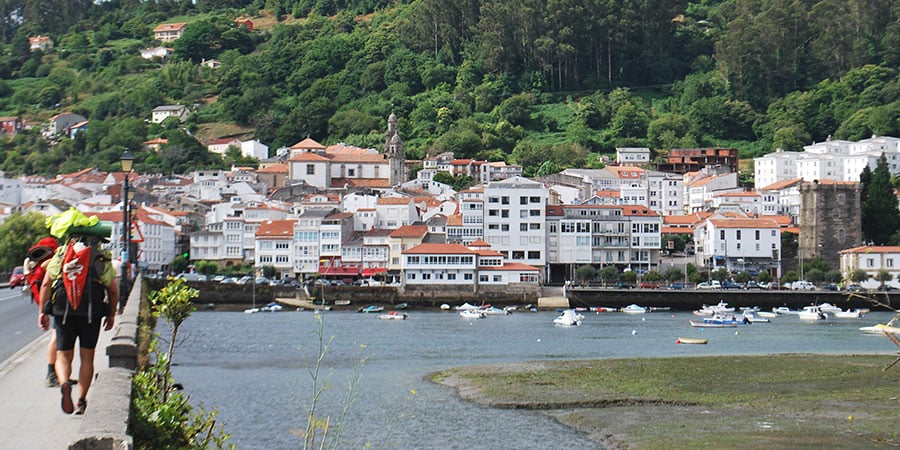 Ferrol, one of the most critical shipyards in Europe, started life as a small fishing village. Its strategic location at the end of an estuary led it to grow into the city it is today. Some boat tours are available to explore the estuary and two of the castles on either side. These castles of La Palma and San Felipe were initially used to protect the city from invaders. San Felipe is currently open to the public for visits. If you don't fancy a boat ride, you can take bus no. 35, it will take you to the town next to the castle's entrance.
The port city is also home to a section of the Army, including the Navy. From Ferrol, you can visit one of the best Naval Museums in the area. In the rest of the old city, you will find several parks, and I recommend you go for a walk from the Port to the beautiful promenade at the end of the estuary, Plaza de Amboage, Capitania Gardens, and Reina Sofia Park. From here, you can gain splendid views of the Atlantic Coast.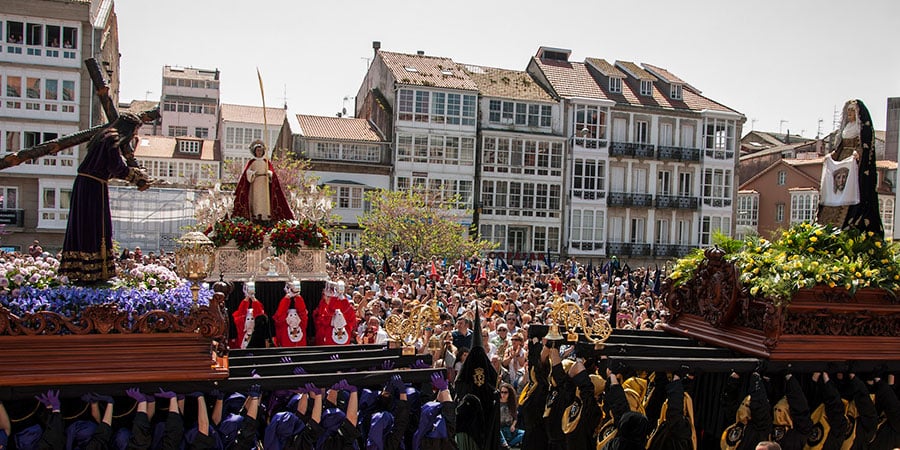 This little city has a lot to discover; its long beaches, in particular, are a sensual feast just twenty minutes away from the city—the perfect place to escape. You can access these beaches by bus numbers 31 and 33. Once you have looked at all those beautiful places, you might like to get some tapas in Rua da Magdalena between the City Hall and Canton de Molins.
The Camino Ingles is the Camino de Santiago route traditionally followed by pilgrims from Britain and Ireland. Easter would be the perfect time of the year to start the English Camino in Ferrol, home to some of Spain's most elaborate Easter processions. During the parades, members of religious brotherhoods walk the streets dressed in colourful penitential robes. They may be seen carrying processional candles, wooden crosses or even walking the streets barefoot. From here, you can walk to Santiago de Compostela for more Easter celebrations will take place.
For more information about the Camino de Santiago routes or if you would like some help planning your own Camino, please don't hesitate to contact us.