Taste The Camino – 100km of Great Food From Sarria to Santiago
If you are walking from Sarria to Santiago along the last 100km of the Camino Frances, you might want to taste the Camino and indulge in a delicious food experience along the way. We love this section of the French way because there is a delight at every turn. There's a reason it's considered the most popular of the Camino de Santiago routes and a great place to taste the Camino!
To help you on your culinary journey from Sarria to Santiago, we've selected our favourite restaurants and bars along the route so that you can be sure that you end your day of walking with a tasty experience on the Camino de Santiago!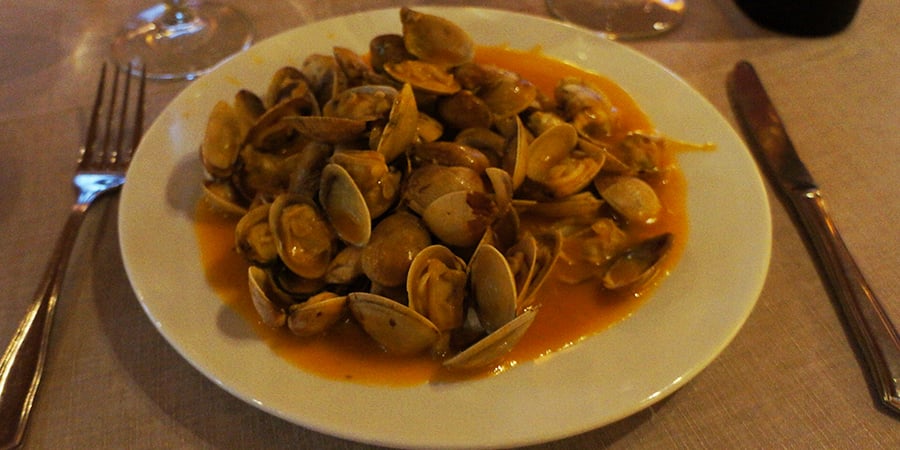 Day 1: Sarria
Sarria is one of the top Camino starting points. A restaurant we recommend in this bustling town is Meson Roberto. This is a traditional restaurant located right in the heart of the town centre. With its river location, you can expect generous portions at affordable prices. This is an authentic Galician bar serving local favourites like tortillas, razor clams, scallops, zamburinas, Padron peppers and raxos of pork. There is a great atmosphere in the bar and you absolutely won't go hungry. You can enjoy your food with a glass of two of wine too.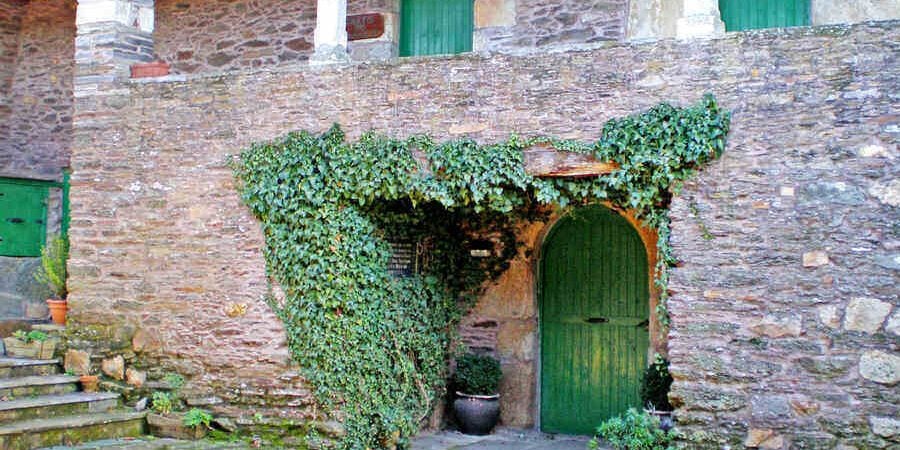 Day 2: Portomarin
Portomarin is a beautiful town on the Mino River. For some delicious food, we recommend visiting Casa Rural Santa Mariña. This restaurant is housed within a 300-year-old farmhouse and is located right by the Mino river. This charming venue is 1km from the centre and highlights include stewed dishes such as beef and vegetable stews. The produce is fresh and homegrown as the owner grows his own vegetables and also has a vineyard and orchard. If you are looking for rich and flavoursome food that will revive you after your walk, look no further than Casa Rural Santa Mariña.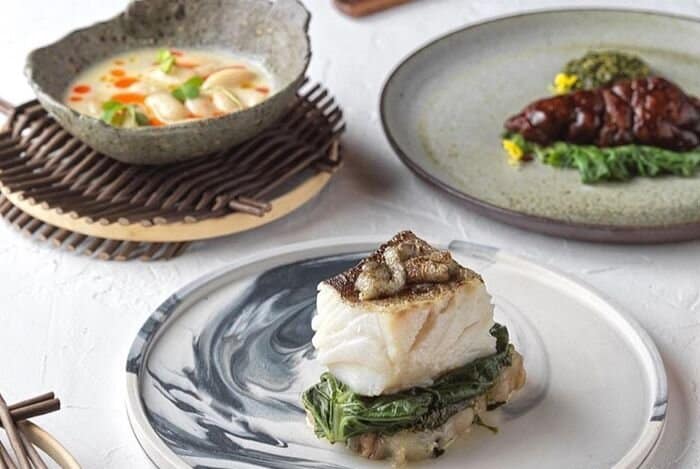 Day 3: Palas do Rei
If you are looking for beautifully presented traditional Galician cuisine with a local feel, you should add A Parada Das Bestas to your must-visit list. Highlights include meat and fish dishes under the leadership of self-taught chef Maria Varela and Suso Santiso. While located 10km from the village of Palas do Rei, this farmhouse restaurant is well worth a visit and the grounds are breathtaking.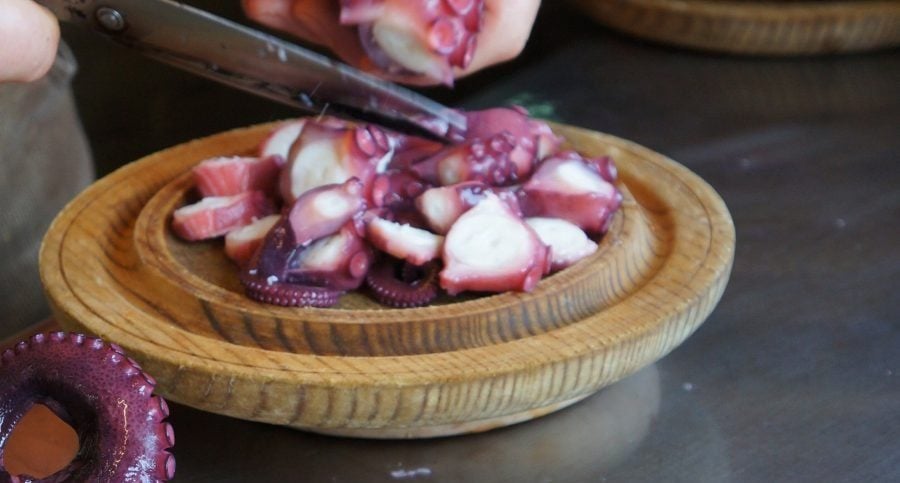 Day 4: Melide
Melide is one of the best places along the Camino to indulge in the famous Pulpo. A typical Galician 'Pulperia', this wonderful restaurant is very popular with groups of friends and families, with large welcoming tables and a variety of meat, fish and vegetarian dishes. Located in the heart of the town, Pulperia A Garnacha is where to go if you want to try octopus the Galician way!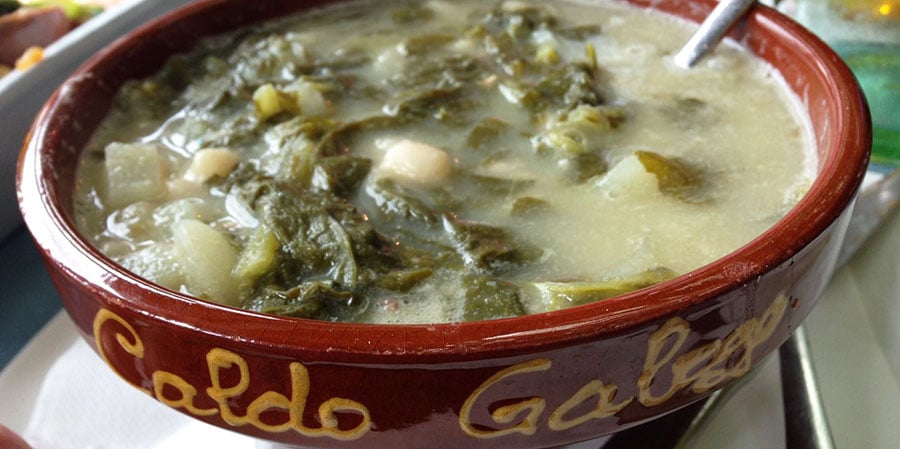 Day 5: Arzua
Restaurant Teodora in Arzua is a family-run restaurant located right in the town centre, close to the tourist office. Serving traditional Galician dishes packing boatloads of flavour, the Caldo Gallego is a must-try. With three generations running this local establishment, the restaurant welcomes pilgrims and locals alike and has mastered the perfect mix of a genuine local atmosphere and great flavoursome produce, all for a reasonable price!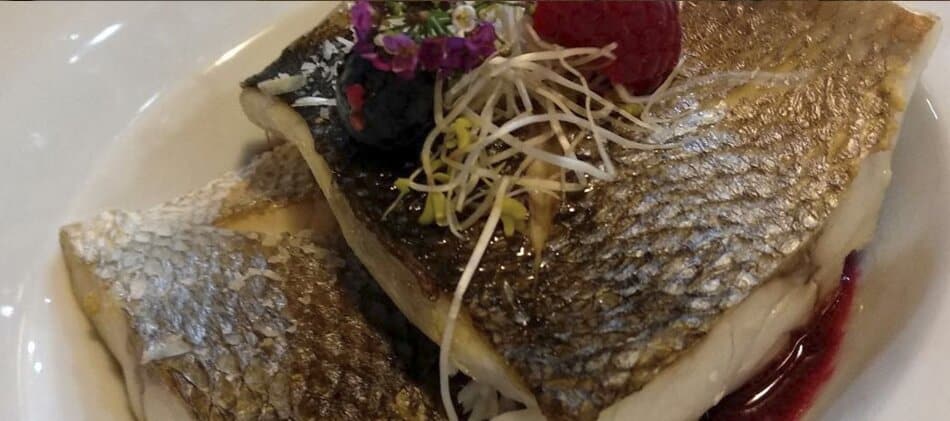 Day 6: Rua-Pedrozo
If you are looking for an exciting culinary experience, look no further than Restaurante O Aclvro in Rua-Pedrozo. The chef in this farmhouse-style restaurant, Nacho, is not your average chef. Cooked with creative flair, you can expect dishes made from local produce that are exciting yet honour Spanish culinary traditions. Highlights on the menu include Chuleton Entrecote steaks and Filloas (tasty Galician sweet crepes). The restaurant is located in the village of Rua on a renovated Galician farm.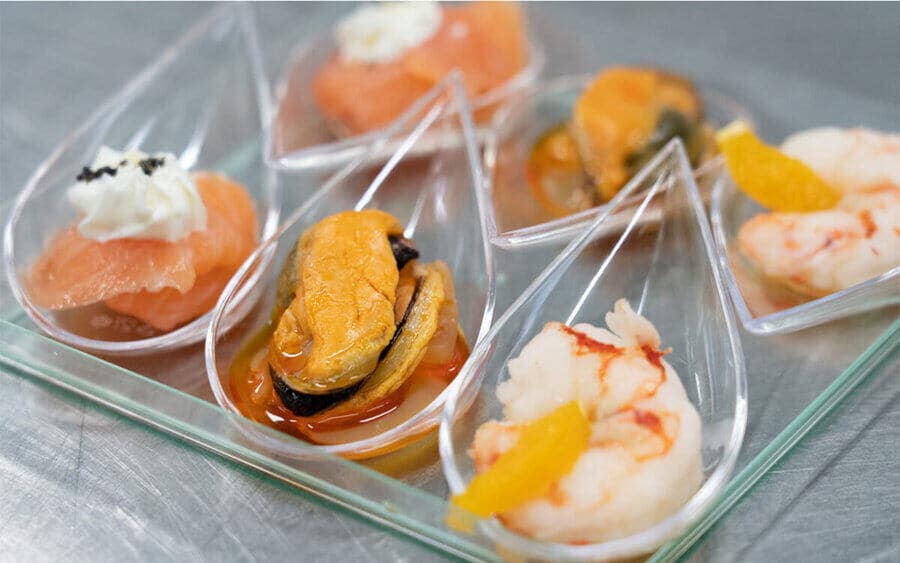 Day 7: Lavacolla
For a more modern take on classic dishes, make sure to visit Ruta Jacobea when you are in Lavacolla. The restaurant's name has been a common reference for seafood in Galaica since 1980 and seafood is exactly what you'll find here. With lobster and salted fish set to whet your appetite, this elegant venue has beautifully presented food in generous portions. A little more expensive than other restaurants on this list, it's well worth it for a classic French meal with a Galician twist!
Day 8: Santiago de Compostela
Congratulations! You've made it to Santiago de Compostela. After you've visited the cathedral and collected your Compostela, you might start to feel that familiar need to taste the Camino food on offer! We have two recommendations for food in Santiago (though there are so many wonderful restaurants and bars in the city, you'll be spoiled for choice!) at two very different price points so you can choose the one that suits you, your tastes and your budget better!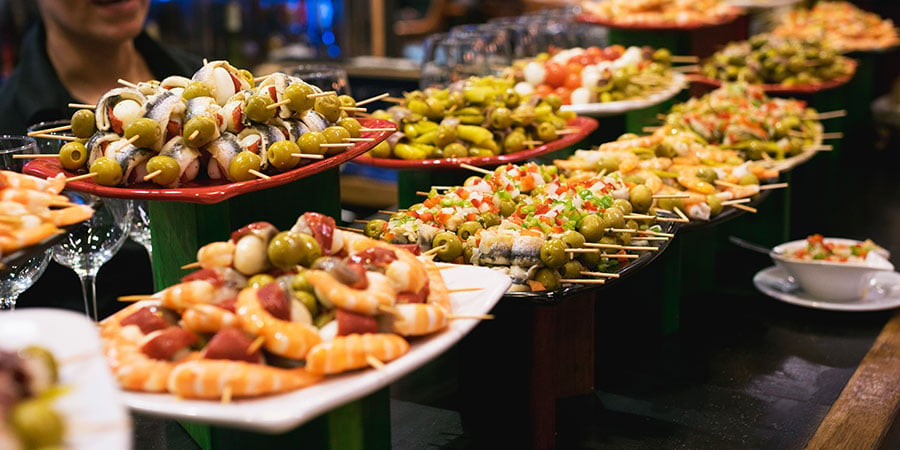 First up should come as no surprise. The famous Mercado La Galliciana in Santiago is a haven for food lovers. From traditional Galician food stalls to pizza, burgers and Mexican food, there's something here for everyone. There is also a delicious dessert and ice cream stand and the market is also a perfect spot for a drink or two.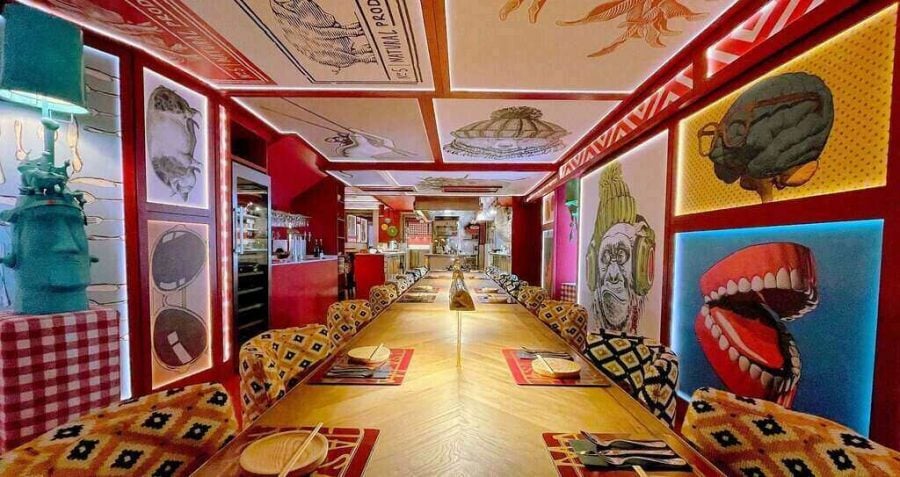 If you're looking for an extra special way to mark the end of your Camino journey, we'd recommend a visit to Casa Marcelo. This 1 Michelin Star restaurant is located in the heart of the city, close to Santiago Cathedral. With a delicate mix of Galician and Japanese specialities, a dinner here will not be forgotten easily. Unsurprisingly, you must book in advance to enjoy the pleasure of this exceptional restaurant.
We hope you enjoyed this article about the best places to taste the Camino Frances from Sarria to Santiago. If you would like more information about walking the Camino, other sections of the Camino Frances or any of our Camino routes, please don't hesitate to contact us.