Lavacolla: the pilgrims washing place
Lavacolla, in the outskirts of Santiago de Compostela, is one of the last stops for pilgrims walking the Camino de Santiago along the French Way and other routes coming from the East. Its name might also sound familiar as the village is where Santiago international airport is located.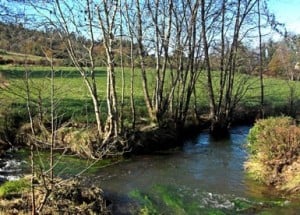 There are many theories in relation to the origin of the place name Lavacolla. One of the theories claims the name Lavacolla comes from the fact that pilgrims in the Middle Ages used to wash in the stream that crosses Lavacolla to arrive clean in Santiago. This is one of the theories you might hear from the guides of the Cathedral in Santiago de Compostela if you take a rooftop tour of the cathedral. This theory implies the name Lava-colla could come from the words 'lavar' (to wash) and 'cuello' (neck), meaning 'to wash the neck'.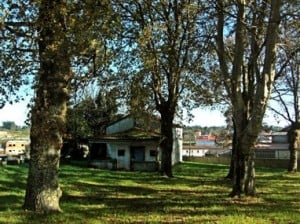 Another theory would refer to pre-pilgrimage times and would have more to do with the geography of the place: the name Lava (low pasture or field) and Colla (hill) would mean the low pasture by the hill.
Whatever the origin of its name, Lavacolla still sees thousands of pilgrims walking by every year, getting closer to their Camino final point: Santiago de Compostela.