Experience the Camino in Autumn 2023
The Camino de Santiago isn't just a summer adventure—it can be equally beautiful and fulfilling in autumn. Whether walking or cycling, the Camino in autumn is a burst of vibrant colours, crisp air, and fewer travellers. In fact, for many people, myself included, this is considered the perfect time of year to experience the Camino. So, don't pack away those walking boots just yet and consider these factors:
Nature
Walking the Camino in autumn is a feast for the senses. Trees display an array of colours, from golden yellows to deep reds. The sight of vineyards combined with autumnal sunshine offers a tranquil and reflective ambience. Enjoy a glass of Rioja on the Camino Frances from Logrono, and indulge in world-class food in Camino del Norte from San Sebastian.
Weather
The temperatures during autumn on the Camino de Santiago are moderate, making it comfortable to walk long distances. You won't feel too hot, nor will you be shivering from the cold. It's a pleasant balance.
Less Crowded Paths
While the Camino is popular all year round, autumn sees fewer pilgrims compared to the bustling summer months. This means you can have long stretches of the path to yourself, allowing for introspection and solitude. The Camino Ingles from Ferrol, the last 100km to Santiago, makes a wonderful trip in Autumn.
Harvest Time
Autumn is when the countryside comes alive with the excitement of the harvest season. You might come across people picking apples, grapes, and other fruits. The sight of neatly stacked pumpkins and the aroma of freshly baked pies from local bakeries is dreamy.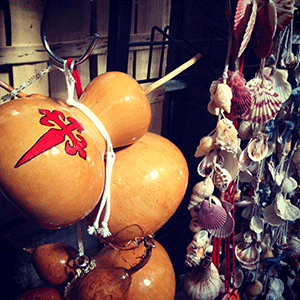 Cosy Accommodations
With fewer pilgrims on the trail, finding Camino accommodation becomes more manageable. Many places offer cosy rooms with fireplaces, where you can snuggle up with a book or chat with fellow travellers.
Rich Cultural Experiences
Autumn is a season of festivals and traditions. As you walk the Camino during this time, you might stumble upon local festivals celebrating the harvest, All Saints' Day, or local customs. Participating in or observing these festivities can offer a deeper understanding and appreciation of the region's culture. Here is further information on Camino festivals during autumn The Complete Camino Festivals Calendar.
Food and Drink
While food is interestingly delicious throughout every season on the Camino, autumn is an opportunity to experience some warming and hearty options along the trail. Local eateries produce heartwarming soups, stews, and freshly baked pastries infused with the season's finest ingredients. "Caldo Gallego" – a traditional Galician soup made with white beans, greens, and chunks of meat is a must-try. Pair it with a glass of local red wine and have an authentic Camino culinary experience. The local markets overflow with fresh produce, such as chestnuts, pumpkins, and mushrooms, often incorporated into traditional dishes. For more information, visit our Camino food and Wine section.

Camino Autumnal Routes
The route you choose to take on the Camino during autumn will be personal to you, however, here we look at a few options which may inspire you!
Last 100km into SDC – Camino Frances from Sarria to Santiago de Compostela (SDC)
Kickstart your journey on one of the Camino's most popular routes. Starting from the charming town of Sarria, you'll witness the beautiful landscapes of Galicia. With each step, feel the anticipation build as Santiago de Compostela draws nearer. More information on Camino Frances.
Camino Portugues- Vigo to SDC or from Porto:
Immerse yourself in a cultural fusion as you move from Portugal to Spain. Opt to begin in the vibrant city of Porto or start closer in Vigo. Either way, you'll experience picturesque views, historical sites, and a blend of two beautiful cultures. More information on Camino Portugues.
Camino Finisterre – To the Edge of the World:
Once believed to be the end of the world, Finisterre is a symbolic endpoint (or start!) for many pilgrims. Revel in the stunning coastal views and the deep sense of accomplishment as you make your way there. More information on Camino Finisterre.
Journey along Spain's dramatic north coast. Starting in the art hub of Bilbao and ending in the port city of Santander, this route promises rocky shores, lush greenery, and the majestic Bay of Biscay. More information on Camino del Norte.
So, why wait for next year? The Camino in autumn 2023 is still very much on the table. Lace-up, gear up, and embark on an unforgettable adventure!
For more information about the Camino de Santiago and its routes, please don't hesitate to contact us.