Trying warm, comforting food on the Camino
If you are planning to walk or cycle the Camino during autumn, an Autumnal Camino treat awaits you: Caldo Gallego – Galician Soup. You'll almost certainly crave warm, comforting foods throughout the day, and this traditional soup will certainly tick these boxes for you! Caldo Gallego can be found in local restaurants and hotels along your route, especially along the Camino Francés or the Camino del Norte. Both of these routes pass through Galicia, where the beloved recipe hails from.
Galicia: Home of the Caldo Gallego
Galicia is a region located in the northwestern corner of Spain. Known for its lush landscapes, rugged coastline, and a climate that is markedly different from the rest of Spain, it's often characterised by its misty rains and cooler temperatures. In such an environment, it's no wonder that the people of Galicia have a special affinity for warm and comforting Galician recipes. Soup weather! One of the most cherished recipes to come out of this region is the Autumnal Camino Recipe: Caldo Gallego.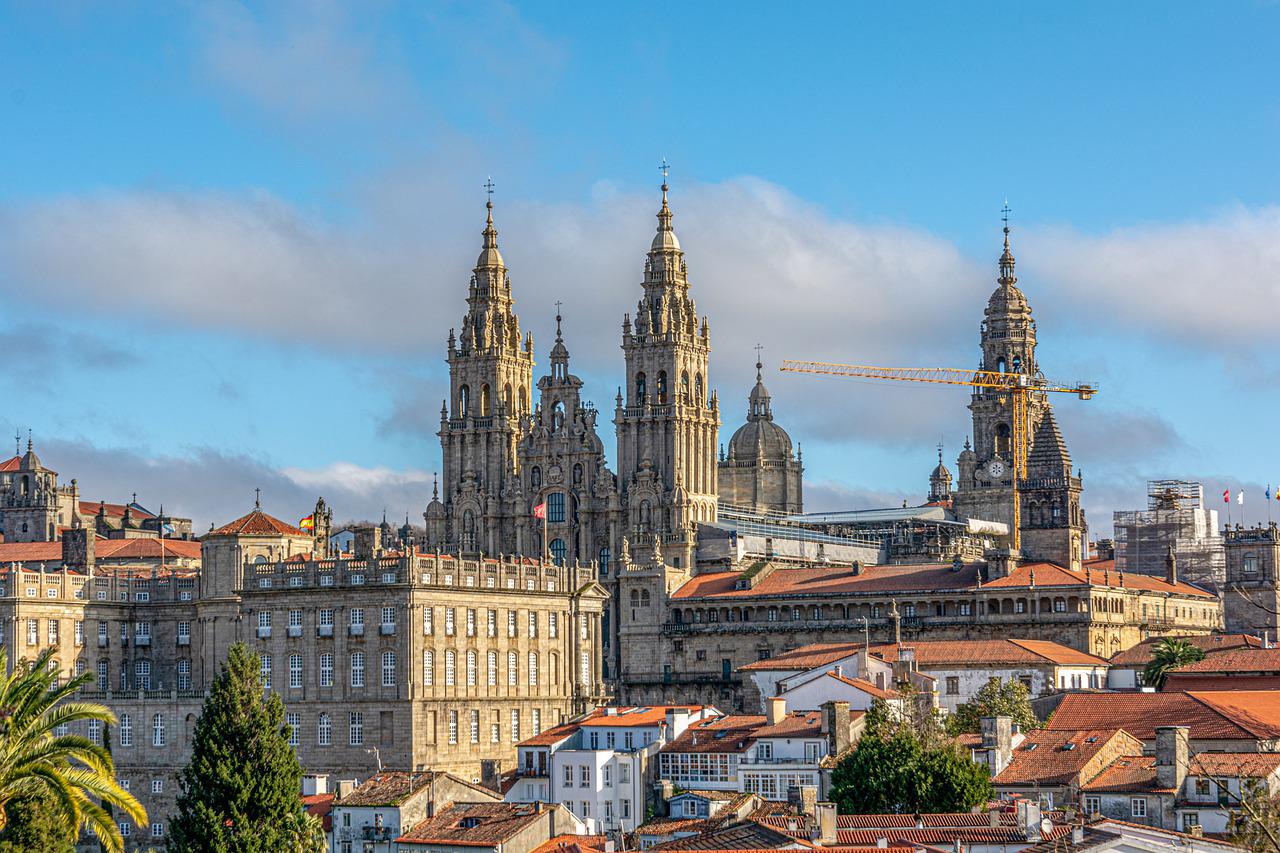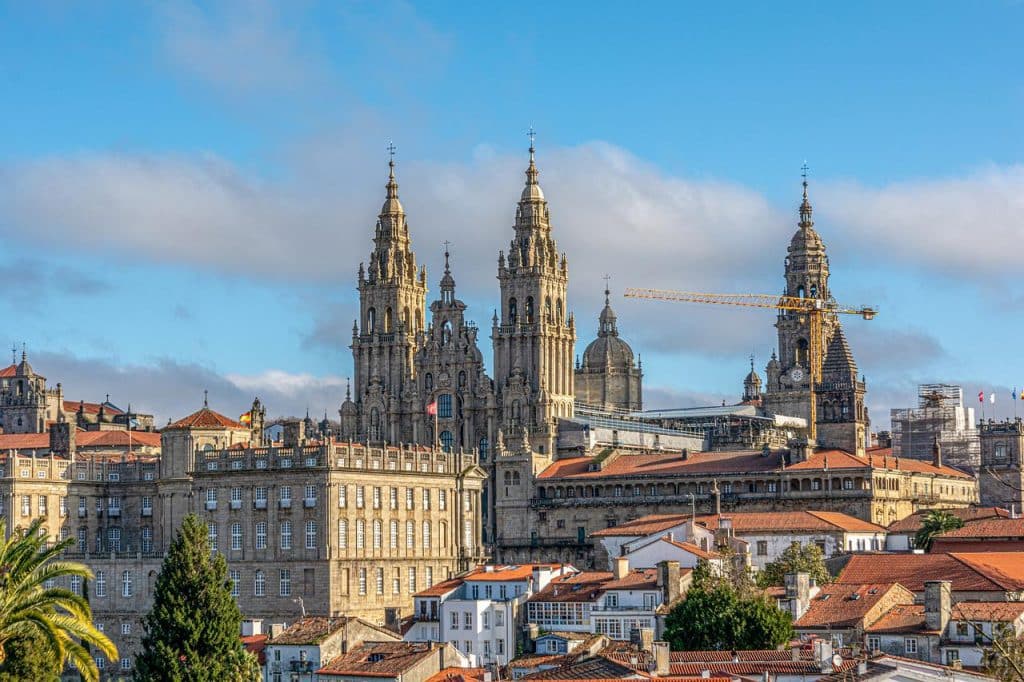 The name "Caldo Gallego" translates to "Galician Broth" or "Galician Soup." It's a testament to its origins and the local ingredients used in its preparation. This hearty soup was traditionally consumed by farmers and workers as a way to stay energised and warm during the colder months.
Michelin-starred Spanish Chef José Andrés
World-renowned Spanish chef, restauranteur and humanitarian José Andrés, who, while not Galician (he's from Asturias, another northern Spanish region), is known for introducing and popularising many Spanish dishes in the United States. In some of his restaurants and cookbooks, he has paid homage to Caldo Gallego.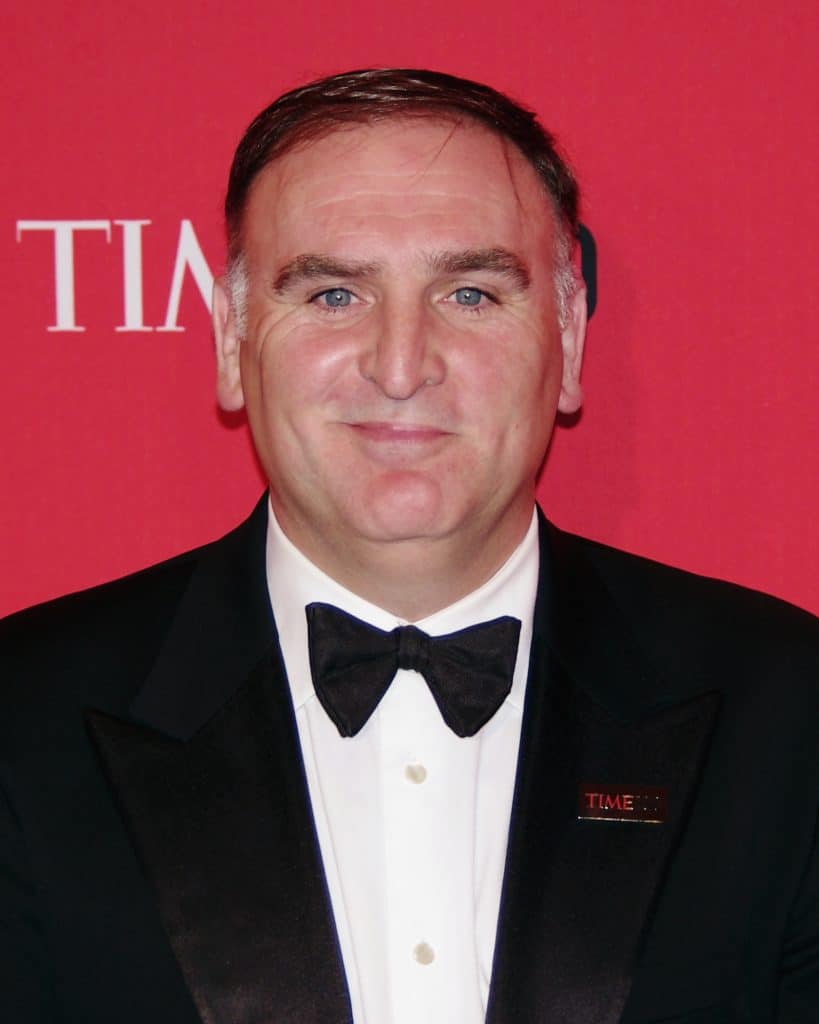 If you would like to prepare your own pot of soup while dreaming of your planned Camino experience or relive your time there, we have the recipe for you here. You can adapt it to personal preferences but I suggest the addition of some chorizo! Don't worry it's reasonably straightforward and the ingredients are easy to source.
Caldo Gallego – Galician Soup
Ingredients:
White beans – 240 g (soaked overnight)
Turnip greens or collard greens – 960g (chopped)
Potatoes – 2 (peeled and diced)
Chorizo – 2 (sliced)
Ham bone or a piece of salted pork – 1
Onion – 1 (finely chopped)
Garlic – 4 cloves (minced)
Olive oil – 2 tbsp
Paprika – 1 tsp
Salt and pepper to taste
Water – 1.8 ltr
Method:
Preparation of Beans: Begin by soaking the white beans overnight in plenty of water. This will soften them and reduce cooking time.
Sauté Base: In a large pot, warm the olive oil over medium heat. Add the finely chopped onion and minced garlic. Sauté them until they are translucent and aromatic, which usually takes about 5 minutes.
Add Meat: Place the ham bone or salted pork into the pot. If you're using chorizo, you can add it now or later, depending on whether you prefer it to dissolve into the soup for flavour or stay as more intact pieces.
Beans and Water: Drain the soaked beans and add them to the pot. Pour in the 8 cups of water. Bring everything to a boil.
Simmer: Once boiling, reduce the heat to let the mixture simmer. Allow it to do so for about 1 hour, ensuring that the beans are becoming tender. You can remove any foam or impurities that float to the surface with a spoon.
Add Potatoes: After an hour, when the beans are tender but not fully cooked, add in the diced potatoes.
Greens: When the potatoes are almost done, add the chopped turnip or collard greens. These greens are a vital component of Caldo Gallego and provide a wonderful earthy flavour typical of autumn.
Final Seasoning: Season the soup with salt, pepper, and paprika. If you hadn't added the chorizo earlier, you could introduce them now if you prefer the pieces to be more distinct.
Continue Cooking: Let everything simmer together for another 20-30 minutes. This will ensure that the flavours meld beautifully and that every component is tender and flavorful.
Serve and Enjoy: Once ready, ladle the soup into bowls. Enjoy the rich, hearty taste, especially delightful after a day spent outdoors.
For Camino food and wine inspiration, visit our section; if you have questions or wish to book a trip, please contact us.