Camino Travel Service: What we do! 
Our team of knowledgeable and friendly travel professionals will plan the perfect Camino for you. Our Camino Travel Service: we look after your trip logistics so you only have to pack your walking shoes and enjoy this wonderful journey.
The CaminoWays.com team has many years of experience organising tours on the many Camino de Santiago routes across Spain, Portugal, and France for pilgrims from over the world. Talk to our Camino experts and we will help you plan this very special trip. We are the Camino experts!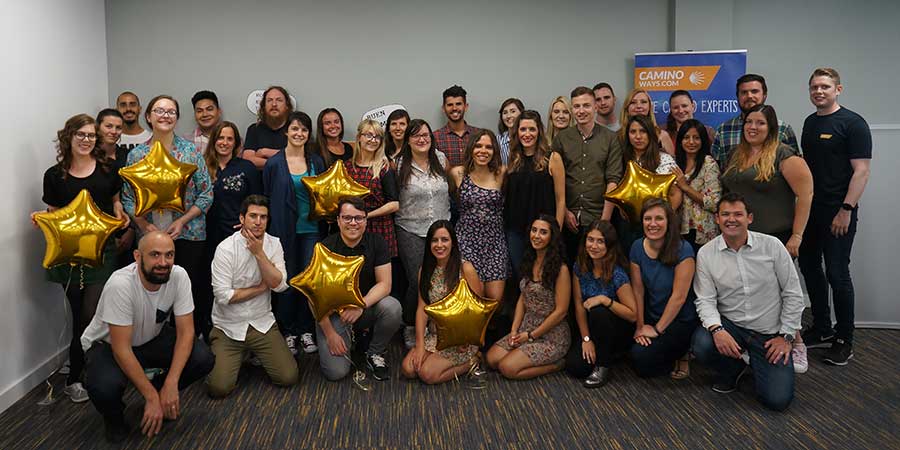 The Camino made easy
We offer both self-guided and guided tours; and we can also arrange memorable trips for private groups of families, friends, or walking groups. Our packages include accommodation in selected properties along the trails, luggage transfers, practical holiday packs, and other services such as bike rental and airport transfers. All our tours include access to our 24-hour support number so our team can provide assistance during your trip, for instance, if you require a support vehicle at some stage our team will be able to arrange it for you. Camino Travel Service.
Award-winning Customer Care with our Camino Travel Service
We are proud of our personal Camino Travel Service and customer care and our happy customers agree: we have a TripAdvisor Certificate of Excellence, over 1000 TripAdvisor reviews and the team has received the Feefo Gold Trusted Service Award for many years.
We also have a dedicated Client FAQ section on our client website where we answer all your FAQs about your upcoming trip.
A trip of a lifetime
Whether you'd like to embark on this special journey on your own, with friends or family, or share it with a group, our Camino experts will help you find the right trip for you. Talk to us today to book an unforgettable experience, a trip of a lifetime.
---
Camino Luggage Transfer
Luggage transfers, one of the most popular Camino Travel Service, are included as standard as part of our packages, which means your luggage will be moved each day to your next hotel and you can walk light, taking just your essentials such as water and snacks in your day pack.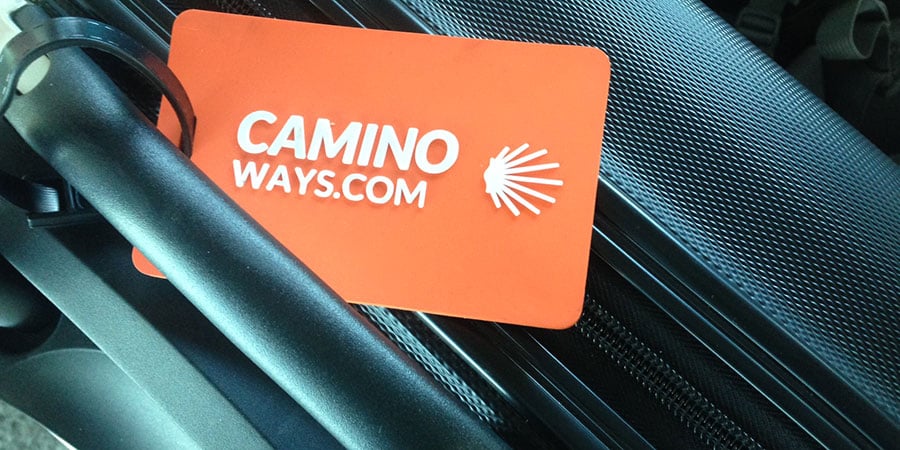 How it works: every morning you will leave your suitcase in reception (make sure you have attached the CaminoWays.com luggage tag provided) where our transporters will collect it to take it to the next hotel on your route. Your luggage will generally arrive at the next hotel before the end of your day's walk. When you arrive it is already there, waiting for you!
The luggage transfer Camino Travel Service allows you to travel light, walking or cycling comfortably with just your day backpack and your daily essentials such as water, food, and a light jacket. Traveling with a lighter pack provides you with an additional level of comfort to ensure you worry about what's really important: enjoying the Camino experience.
Additionally, you have the option to book a picnic and your hotel will provide you with a packed lunch that morning before you set off on your walk.
---
READ ALSO 10 Reason to travel with CaminoWays
---
Camino 24/7 Support
CaminoWays Support when you need it – At CaminoWays.com we are here to help, every step of your Camino way: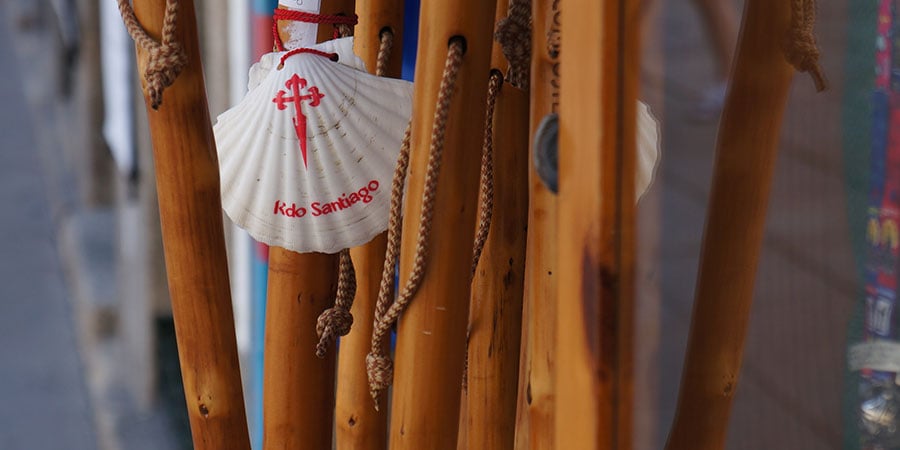 Path Finding
Our tours take you to the best and most traditional Camino routes across Spain, Portugal, and France. Our itineraries include stops on the main Camino cities, towns and villages, taking into account special cultural interests along the route but also your walking needs. Our travel specialists will be able to advise on recommended split days and rest days.
Along the way, you will be amazed by wonderful landscapes, fascinating heritage and history; and exhilarating culture. Our advice? Always walk (or cycle) the Camino at your own pace, taking it all in and enjoy this unique and unforgettable adventure!
Customisation
With CaminoWays.com, you can customise your Camino de Santiago trip: whether you would like to stay additional nights during your walk, upgrade your hotel to luxury accommodation, or if you'd like to include additional activities in specific locations.
We take the stress out of researching and planning; taking care of every tiny detail involved in organising and of course booking your holiday. Needless to say, we cater to every individual and level of fitness, building your trip around you!
Customer Care
Customer Care is of the utmost importance to us. Our team is always on standby to help you before, during, and after your holiday, either by email or by phone.
Check out our dedicated Client FAQ section on our client website for more information.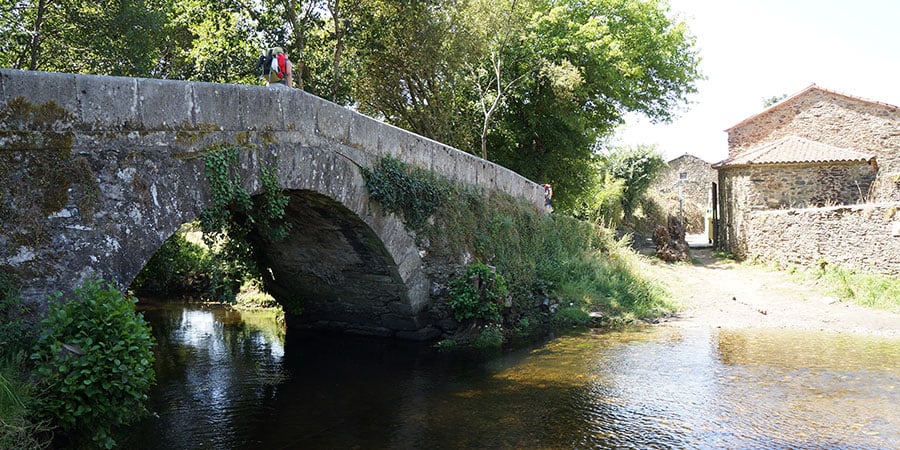 Award-winning Camino Travel Service
We have won the Feefo Gold Trusted Award for many years, as well as TripAdvisor's Certificate of Excellence based on reviews from our clients.
Before you Depart
You can request a free no-strings-attached Quote: Request A Quote here. We will aim to reply within one business day.
Our customer service team can also advise you on any administrative formalities you may require such as injections, visas, etc. On our website, you can research your Camino de Santiago trip and book it whenever you like.
During your Holiday
The route notes on a self-guided holiday and the certified guide on a Camino guided tour, as well as the general information document included in your holiday pack, can help you with any queries that you may have about the logistics of your trip. However, we will also supply you with a support number that you can access 24/7 if you need assistance during your trip; for instance, our team can arrange a vehicle to pick you up if required. Here's how it works: CaminoWays.com support number.
Safety whilst on Holiday
To ensure your safety and to help you to choose the right holiday for your fitness level and experience, each of our tours has a difficulty grade (check this rating before you book and feel free to ask our team for advice). In addition, all our hotels are modern and comfortable; run by travel professionals, ensuring that you and your personal belongings are well looked after.
After your Holiday
We assess the quality of our holidays based on our clients' satisfaction. It is for this reason that we ask you to fill out a trip survey when you return home from your trip (Feefo and TripAdvisor) so that we can continuously improve our services. Your opinion is extremely important to us. You can find additional information here: How to share your Camino trip review.
In addition, you can keep up-to-date with our latest news and special offers through the CaminoWays.com newsletter. Loyal customers also get special discounts for future bookings with us, for life!
Check out our dedicated Client FAQ section on our client website for more information on before, during, and after your trip.
---
Selected Accommodation
Our reservations team sources the best possible accommodation options for your Camino trip. After a day out, what could be better than arriving at a warm welcome?
We have handpicked our hotels on the Camino de Santiago based on their location, facilities, character, and comfort.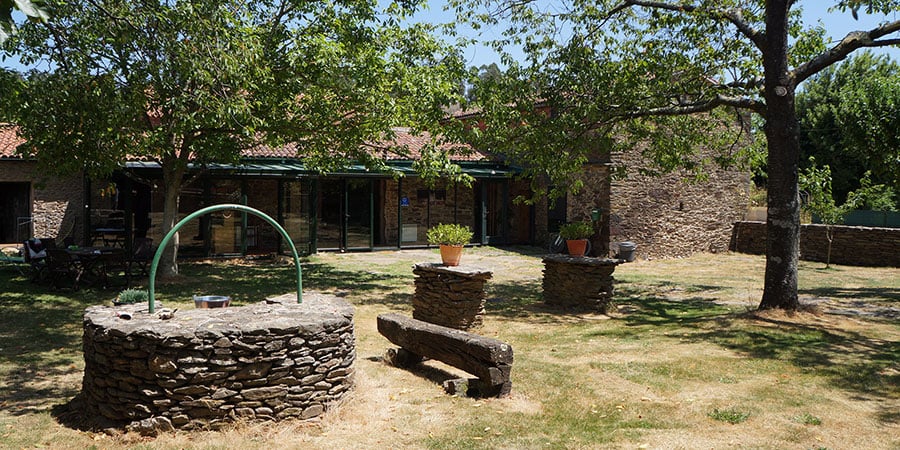 You will usually arrive at your accommodation in the afternoon, giving you plenty of time for a refreshing shower and exploring the local village or town; or perhaps you just want to unwind and relax for the evening.
Your walking day will be complete with a traditional meal at your hotel, prepared with the best fresh regional products so you can sample the local cuisine. We always give preference to properties recommended by recognised guidebooks and that have their own restaurant and are awarded with a quality label.
In addition, our reservations team visits the hotels we work with regularly to ensure the quality of the Camino Travel Service we provide you is top-class. Please don't hesitate to request information about our selected hotels.
In some cases, we have even designed the route so that it will take you to a hotel we particularly like. However, it can happen that on certain stages of the routes the accommodation, whilst always clean and friendly, will be more basic. This is due to the fact that some of the areas can be quite remote and therefore accommodation in these locations will be very limited. At CaminoWays.com we always try to get the best possible accommodation available on the route.
Not a single experience abroad is complete without good food! We also place emphasis on regional products and traditional dishes. This is an important criterion in our hotel selection. Meals are typically made from fresh, local products; following traditional or regional recipes.
Please note each country has different meal times and traditions; which is part of the experience.
Breakfast
Generally, most properties will offer travellers continental breakfast, particularly in small places. In 3 and 4* hotels, and boutique hotels, you can expect a wider selection.
Lunch
We can include a picnic lunch as part of your itinerary, including sandwiches, fruit, chocolate, or cereal bars. However, you will often find bars, restaurants or shops en-route. Ask our travel specialists for advice on your specific route.
Dinner
Our standard package menu includes a 3-course meal with starter, main course, and dessert. *For additional details, read our blog post Food on the Camino.
We also cater for all sorts of dietary requirements such as vegetarian, vegan, coeliac /wheat free, nut allergy, diabetic… Please ask us when requesting a quote or booking.
Comfort
Comfort and convenience is our priority. Our priority is to book your accommodation in the centre of the villages and towns along the Camino, where you can socialise with fellow pilgrims.
After a hard day of exploring we feel you deserve only the very best, combined with excellent local cuisine. We endeavour to seek out cosy and welcoming accommodation packed with character.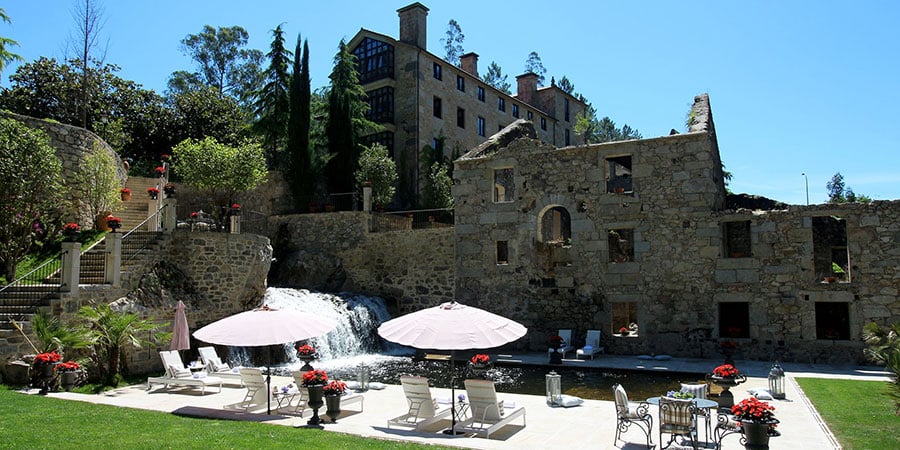 You have two options when you book your Camino de Santiago holiday with us: we have our STANDARD classic package and we also have a SUPERIOR COLLECTION, available on selected routes, where you can stay at some of the best and most unique hotels on the Camino, including 4 and 5-star hotels, country cottages and historic Paradores.
On selected routes you can also avail of our COUNTRY COTTAGES collection, staying in unique country homes, located in wonderful rural settings.
---
Camino Airport Transfers
Our Camino de Santiago group tours and guided tours generally include pick up and transfer back to the airport for the group.
For self-guided tours, we recommend you check our 'access' tab, where you will find detailed information on how to get to your starting point and back to the airport after your walk; as well as transport options.
Our travel consultants can also give you advice on the best way to reach the starting point of your selected route.
If you prefer to be collected at the airport, we can organise an airport transfer for you:
Camino Travel Service – Guided Tours
Airport pick-up is generally included. Location and time are stated in the holiday pack that you'll receive before departure. Generally, the guide will wait for the group at the airport arrivals hall at the arranged time, with a CaminoWays.com sign so you can easily spot him/her.
Camino Travel Service – Self-Guided Tours
Pick-up is not included but we can arrange it if requested. Our transporter will wait for you at the arrivals hall with a sign with your name.
---
Camino bike rental
If you are thinking about cycling the Camino de Santiago with CaminoWays.com and possibly a Camino bike rental, we have prepared this useful list answering all your questions about your new best holiday friend: your bike!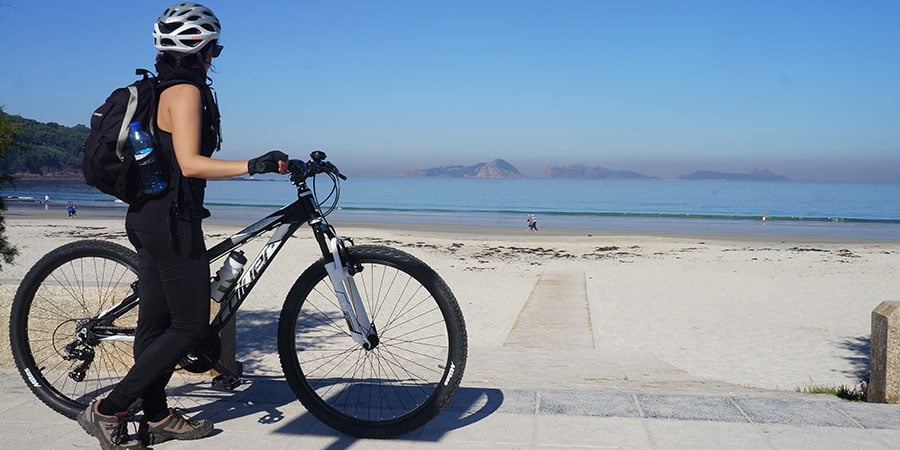 HOW IT WORKS – Camino Travel Service for bikes
Camino bike rental will be delivered to your first hotel, ready for the following day: your first day cycling. Once you finish your cycling trip, your Camino bike rental will be collected from your last hotel; if you have an e-bike you should bring it back to the bike shop in Santiago. You can see full details in the general information document included in your holiday pack.
What CaminoWays Offers You – Camino Travel Service for bikes
Your Camino bike rental: We work with local companies and you will get an aluminum 27-gear mountain bike with brake disks and 27.5-inch wheels, as standard. These bikes are specifically designed for the Camino de Santiago terrain and will be adapted to your height. The bike comes with a rack, bottle holder, lock, and reflectors. Contact our travel specialists if you would like to upgrade your hired bike.
Ebikes are available on selected routes, for Camino trips finishing in Santiago de Compostela.
CAMINO TRAVEL SERVICE – BIKE RENTAL SUPPORT
CaminoWays.com has a 24/7 support number should you need assistance and advice (this number is provided with your booking/holiday pack); we also provide you with a support number from the bike provider. While we are not able to send someone to repair your bike on the Camino trail, our trusted providers will give you as much support as possible.
Read the full article on Camino Bike Rental
---
We hope you enjoyed our Camino Travel Service information. Read also 10 Reasons To Travel With CaminoWays
For more information about the Camino de Santiago routes, our Camino travel services or to book your trip contact us.