24 Hours in Santiago de Compostela
You've walked for days and finally reached the promised land: Santiago de Compostela! You are sitting at the Praza do Obradoiro, your aching feet finally getting a rest, staring in awe at the mighty Cathedral, and you are wondering… were to do next? Well, if you are not continuing to Cape Fisterra, here are a few suggestions to make the most of your next 24 hours in Santiago de Compostela; let's keep those feet on the move: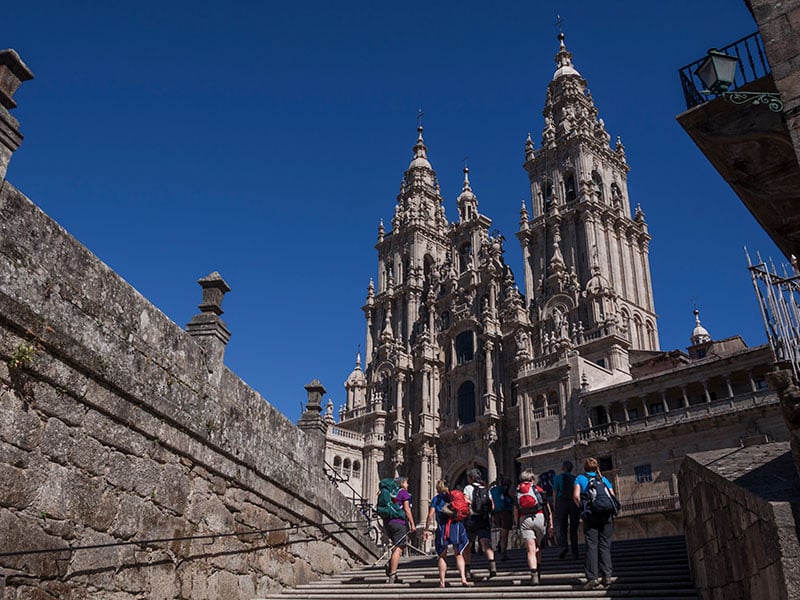 12 pm: Pilgrim mass at the Cathedral
If you have booked your trip with CaminoWays.com, your last walking day should be one of the shortest. This should leave you enough time to make the 12pm Pilgrim Mass daily at Santiago Cathedral. If you are arriving on a Friday, you can try to go to the evening mass (7.30 pm) instead, where you can see the giant thurible (Botafumeiro) in motion.
1 pm: Get your pilgrim certificate
Suppose you have walked at least the last 100kms into Santiago or cycled the last 200kms and stamped your pilgrim passport along the way. In that case, you should request your Compostela certificate from the Pilgrims Office (please note there are queues during busy periods, but they open from 8 am until 9 pm from May until October). The Compostela is a certificate in Latin stating that you have completed the Camino for religious reasons. However, there are other pilgrim certificates available such as the Certificate of Distance and the Certificate of Welcome.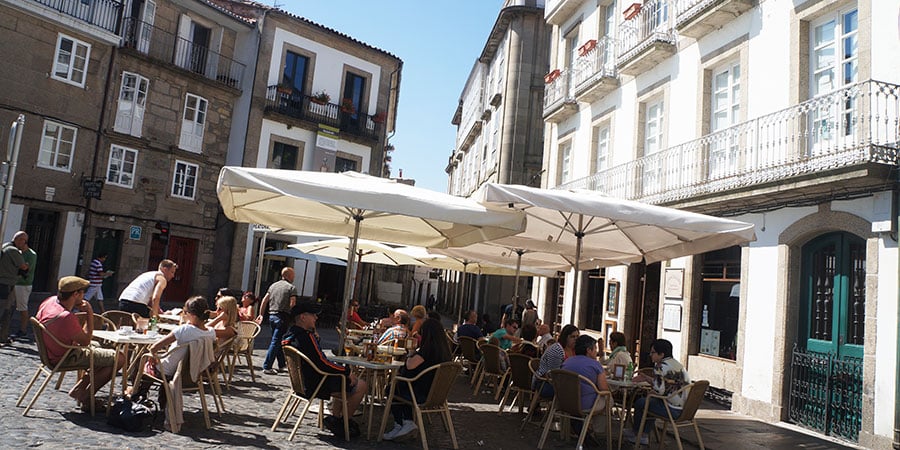 2 pm: Go for a bite
Whether you have 24 hours in Santiago de Compostela or 3, trying some food should be top of your list! With your Compostela in hand, it is time for a well-deserved bite! Bars and restaurants are plentiful in Santiago's Old Town (and New Town if you are venturing further afield). Head to Rua da Raiña, Rua do Franco or the terraces around Mazarelos and the Abastos market to sample Galicia's famous gastronomy. Seafood is king, but you will also have many other delicious options. Some dishes will vary depending on the season. Still, menus will generally feature the all-time classics such as tortilla, empanada (savoury pastries) and Caldo (Galician stew), as well as a selection of fish and meat.
4 pm: Stroll the Alameda
You might say you've done a fair bit of walking. However, Alameda is definitely worth that little extra effort. Take a stroll in Santiago's best-loved park and 'Carballeira' (oak grove). You can get great views of the cathedral, and you should get the 'de rigueur' picture with the parks' iconic statues: colourful As Marias and sit by the pensive Valle Inclan.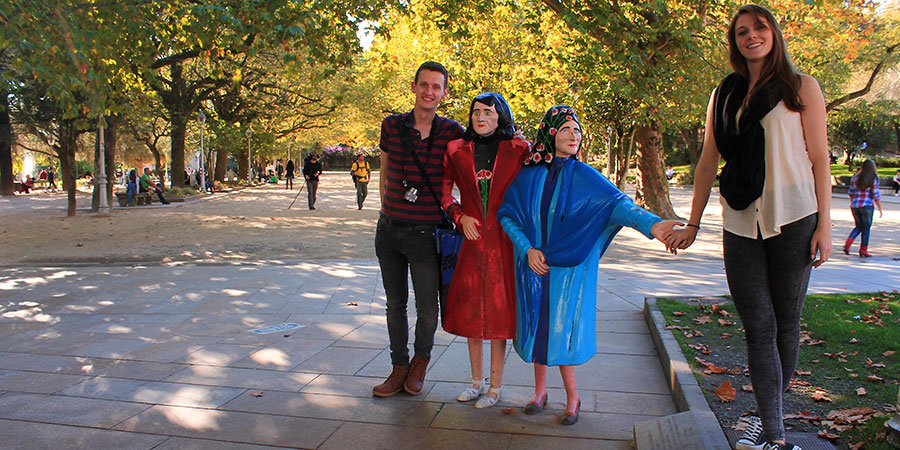 7 pm: Pinchos trail
After a bit of rest and a freshen-up, it's time to hit the Old Town's cobbled streets again to sample a few famous Pinchos. While it is still a bit early for dinner time (most restaurants serve dinner from 8 or 9 pm), if you go for a drink, most bars and restaurants will serve it with a complimentary nibble. This is no ordinary peanuts and olives affair, but a fully-fledged cooked little pinch served for free with each drink.
Some establishments specialise in specific Pinchos, for instance, La Tita in Rua Nova, serving one of the country's most famous Tortillas. From Pinchos, if you still have space for more food, you can move directly on to dinner and order a few 'Raciones' (portions) for a casual and relaxed dining experience or try some of the up-and-coming new restaurants in Santiago experimenting with Galician classics and giving them their personal, modern twist.
After a bit of food, you can go for a nightcap at Modus Vivendi, the oldest pub in town, or any other atmospheric bars scattered around the nooks and crannies of the Old Town. Places like Tarasca are also good for a bit of a boogie.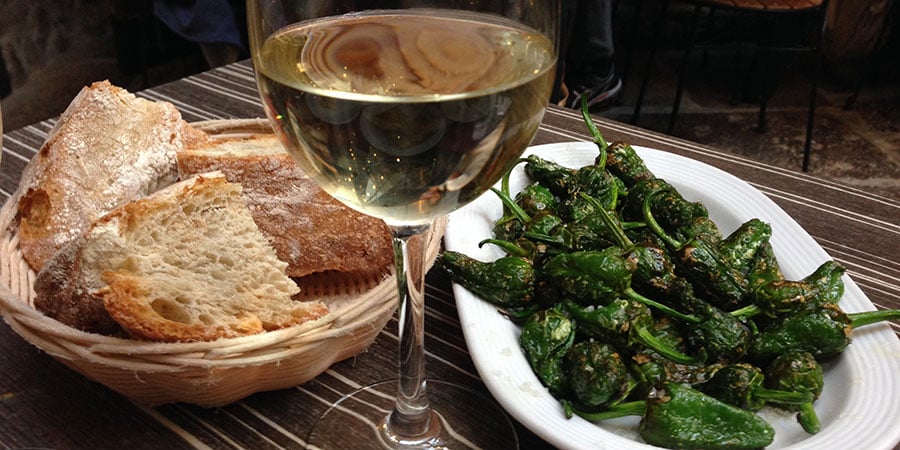 9.30 am: Rooftop tour
After a good night's sleep and a leisurely breakfast, we recommend you make the most of your last morning in Santiago by taking the Cathedral rooftop tour, which gives visitors a fantastic new perspective, as well as covers the history, not just the cathedral but also the city in general. Depending on the time available, you could also take one of the brilliant and informative guided tours of the Old Town run by Santiago Turismo. Highly recommended to understand the history of this beautiful city.
11 am: Market life
And no visit to Santiago is complete without a wander in the Abastos food market, always buzzing with locals and visitors getting their groceries. Treat yourself to a mug of chocolate con churros in one of the cafes around the market and grab a few souvenirs (edible or not!) to take home.
It is also a great place to enjoy the last bite before you catch your flight home!
Of course, if you have more than 24 hours in Santiago de Compostela, there are many more fantastic things to do in the city. You can visit the University. Plenty of museums include the Pilgrimage Museum, the Galician Museum of Modern Art or the Museum of the Galician People, and great parks and evening entertainment.
We hope you enjoyed this piece about the best ways to spend 24 hours in Santiago de Compostela. Contact our travel specialists below for more information about our Camino routes or to book your trip.