The Camino de Santiago, more than just a journey, is a fusion of history, culture, and beauty. Known as "The Way of St. James," it leads to Saint James's shrine in Santiago de Compostela, Spain, and has been a magnet for travellers and seekers for centuries.
Each route, from the Camino Francés to the Camino Portugués, offers a unique blend of spiritual and physical experiences, winding through diverse landscapes like the Pyrenees, Rioja vineyards, and Galician forests.
A UNESCO World Heritage site, the Camino attracts pilgrims and adventurers not only for its physical challenge but also as a retreat from daily life, offering immersion in local cultures and cuisines. This virtual exploration delves into the enchanting villages, breathtaking landscapes, and historical treasures that make each route special, continually captivating thousands each year.
Expanding on the unique attractions and picturesque villages along each route can provide a more vivid picture of what to expect:
The Camino Francés or the French Way, is the most famous of all the Camino de Santiago routes. It begins near the gorgeous red and white town of Saint-Jean-Pied-de-Port, continues across the Iberian Peninsula, and finishes in the holy city of Santiago de Compostela.
Additional noteworthy destinations along this route include:
Saint-Jean-Pied-de-Port: The starting point, a charming medieval town with cobbled streets and ancient gates.
Pamplona: Famous for the Running of the Bulls, its historical center, and its Gothic cathedral.
Burgos: Home to a magnificent Gothic cathedral and the Museum of Human Evolution.
León: Known for its impressive Gothic cathedral with stunning stained glass windows, and the Basilica of San Isidoro.
Sarria: Notably, a quaint old town and a popular starting point for those doing the last 100 km.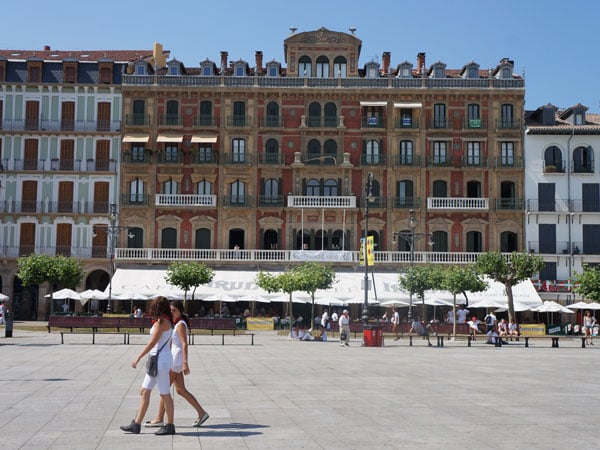 The Camino Português or The Portuguese Way, from Porto or Lisbon, offers a rural alternative to the Camino Francés, following the coast to Santiago for a unique pilgrimage experience. Pilgrims encounter scenic towns, countryside, and coastal views, including Santarém, Coimbra, Porto, Viana do Castelo, Tomar, Padrón, and Santiago de Compostela.
Additional noteworthy destinations along this route include:
Porto: Renowned for its riverfront, port wine cellars, and the stunning São Francisco Church.
Viana do Castelo: Explore the historic center of town and take the funicular to the Basílica de Santa Luzía for great views.
Baiona: Additionally, the busy seaside town has a gorgeous marina along with attractions such as the Museo de la Carabela Pinta and the Monumento Encuentro entre dos Mundos.
Padrón: Famous for its peppers and as the legendary landing place of St. James's body.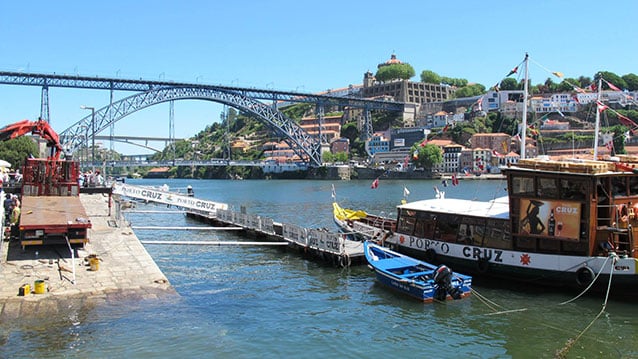 The Camino del Norte or the Northern Way, traverses Spain's northern coast from the Basque Country through Cantabria and Asturias to Galicia, offering captivating cities, quaint towns, beaches, and exquisite seafood. Key attractions include the Guggenheim Museum in Bilbao, and San Sebastián, renowned as one of Europe's premier destinations for Michelin-starred dining.
Additional noteworthy destinations along this route include:
San Sebastián: Famous for its beaches, old town, and culinary scene.
Santillana del Mar: A well-preserved medieval village with cobbled streets and historic buildings.
Gijón: A vibrant coastal city with a lively waterfront and Roman ruins.
Llanes: Known for its stunning coastline and beaches.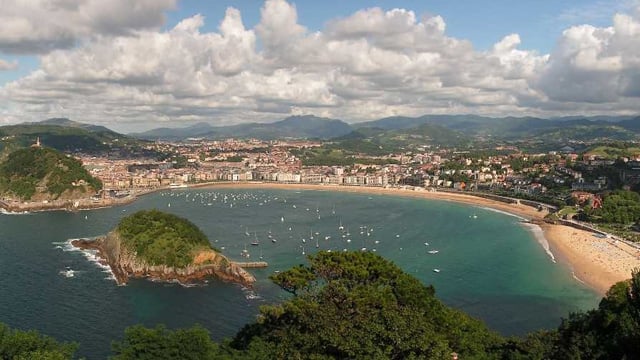 The Camino Primitivo or The Original Way, is the oldest route of the Camino de Santiago and was first traversed by King Alfonso II from Oviedo to Santiago in the 9th century to verify St. James's remains. Today, fewer than 5% of Santiago pilgrims opt for the challenging yet beautiful and unique Camino Primitivo route. However, you can begin your pilgrimage in the city of Lugo, bypassing the mountainous and rural parts of the last 100 km of the Camino Primitivo.
Additional noteworthy destinations along this route include:
Oviedo: Famous for its pre-Romanesque churches and a lively old town.
Lugo: Known for its well-preserved Roman walls, a UNESCO World Heritage Site.
Melide: Famous for its octopus dish, "pulpo a la gallega".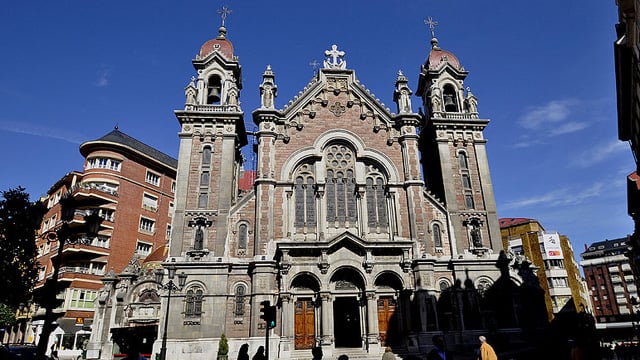 The Camino Inglés, or "English Way," is a lesser-known but deeply rewarding route of the Camino de Santiago pilgrimage. It is historically favoured by Irish and British pilgrims and suits those with limited time, eager to experience the Camino de Santiago's spiritual and cultural depth. This route has two traditional starting points. These are the port cities of A Coruña and Ferrol.
Additional noteworthy destinations along this route include:
Ferrol: A naval city with a rich maritime history.
Betanzos: Known for its medieval architecture and the Church of San Francisco.
Bruma: A small village known for its hospitable pilgrim hostel.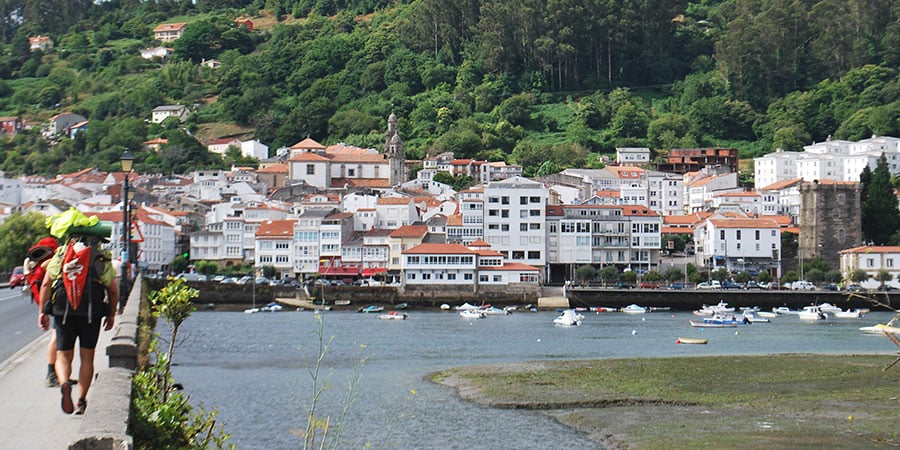 The distinct route from Santiago de Compostela to Cape Fisterra once considered the "Edge of the World," is special as it's the only trail beginning in Santiago and leading west to Galicia's stunning Atlantic coast. The ancient Camino Finisterre, leading pagans to Cape Fisterra, symbolizes the sunset and convergence of realms on the Costa da Morte.
Additional noteworthy destinations along this route include:
Negreira: A small town with a medieval bridge and the Pazo do Cotón.
Cee: Offers beautiful views of the Atlantic and is close to the stunning Ézaro Waterfall.
Cape Finisterre: The final destination, a rocky peninsula believed in ancient times to be the end of the world, with a lighthouse offering panoramic ocean views.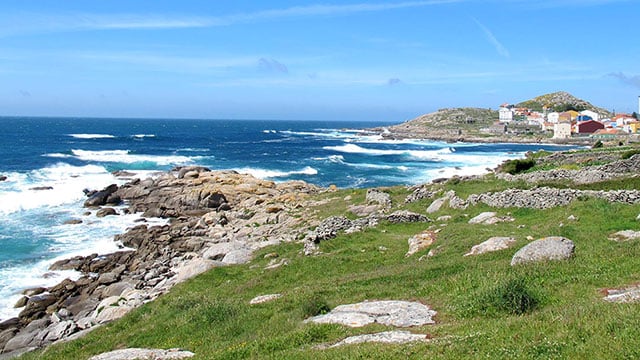 Each of these routes is sprinkled with hidden gems, from quaint villages to breathtaking landscapes and significant historical sites. So, they are not just a journey through beautiful scenery but also a trip through history, culture, and tradition. Walking the Camino is as much about discovering charming locales and their distinct offerings as it is about the pilgrimage journey.
Contact us for more information.