The Camino de Santiago is not just a physical journey but also a mental and emotional one. While the pilgrimage offers a myriad of beautiful landscapes and enriching experiences, it's not without its challenges. So, what is the hardest part of the Camino? The answer varies from person to person, depending on physical ability, emotional resilience, and personal expectations. Let's delve into some aspects that many find challenging.
Physical Strain, Steep Climbs and Descents
The Camino in the Pyrenees: If you're starting your journey from St. Jean Pied de Port on the Camino Francés, crossing the Pyrenees mountains can be gruelling.
O Cebreiro village: This is another tough climb you'll encounter, especially if you're walking the Camino Francés from Ponferrada.
The Camino Primitivo, starting in Oviedo Asturias, crosses the beautiful Cantabrian Mountain. Making it a rewarding challenge if you love mountain hikes.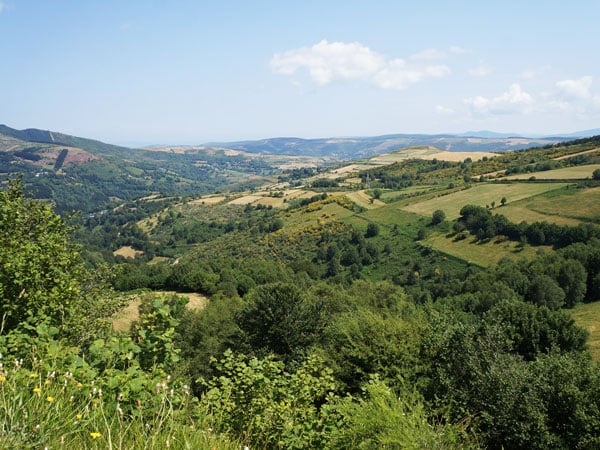 Distance and Duration
A typical Camino route can be anywhere from 100km to over 800km. The length alone can be daunting for many, causing physical exhaustion. However, the Camino is dotted with many rest stops every 10 to 20km to reacharge and continue on your pilgrimage.
Mental Challenges
Solitude vs. Crowds
The Camino can be a solitary journey, and loneliness can strike. The reverse side to this is solitude can be very relaxing, so it is best to know your own preferences when considering your route. On the other hand, some routes, like the Camino Francés, can be a little crowded at times, which depending on your mindset, can be fun and sociable or a bit busy.
Emotional Ups and Downs
The journey can bring personal issues to the surface, and the quiet hours of walking can turn into an emotional rollercoaster which can be very rewarding but it's essential to put self-care at the forefront of your pilgrimage.
Environmental Factors
Weather Conditions
From intense heat in the summer to cold and rain in the off-season, weather can significantly impact your experience. Read up on when to walk the Camino.
Terrain
Each route has different terrains, from rocky paths to muddy tracks, which can be tough on your feet and stamina.
Logistical Difficulties
Finding Accommodation: Especially in peak season, finding a bed for the night can be hard, leading to anxiety and stress.
Language Barrier: While Spanish is the primary language spoken, English is not universally understood, which can make simple interactions more difficult.
The hardest part of the Camino de Santiago is subjective and depends on various factors including the chosen route, your preparation, and your personal preferences. But each challenge presents an opportunity for growth and makes reaching the Cathedral of Santiago de Compostela all the more rewarding.
For more information about the Camino de Santiago routes or to plan your trip, please don't hesitate to contact us.