Holy Year 2022: What is a Jacobean year?
You might have heard that 2021's Jacobean Year celebrations have been extended to the end of 2022. But what exactly is a Holy Year and why is it worth visiting the Camino during one?
A Jacobean Year or Ano Xacobeo is a Jubilee or Holy Year. A year is considered a Jacobean or Holy Year when Saint James Day, 25th July, falls on a Sunday.
In a normal year, the number of pilgrims on the Camino de Santiago increases significantly during Holy Years, particularly in July, as many pilgrims aim to arrive in Santiago de Compostela in time for Saint James Day celebrations.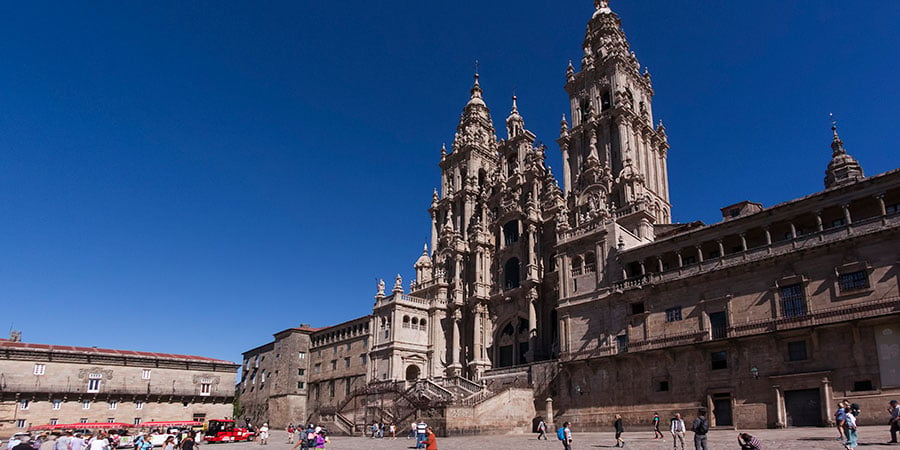 Two facts make a Jacobean Year special for pilgrims on the Camino de Santiago:
The Holy Door in Santiago's Cathedral, the Porta Santa, located in the Praza da Quintana only opens for Jacobean Years and remains open the whole year. The Holy Door is officially opened on 31st December, the last day of the previous year.
A full plenary indulgence can be obtained, forgiving all the sins. To qualify, pilgrims must visit the cathedral, pray and attend Mass. They should have also gone to Confession within the 15 days before the trip or after the visit to the Cathedral.
Those pilgrims who can't physically continue all the way to Santiago de Compostela due to illness can get plenary indulgence in Villafranca del Bierzo, where the Puerta del Perdón (the door of forgiveness) is also open only during Holy Years.
Because of leap years, Holy Years follow a pattern of 6-5-6-11 years. 2010 was the most recent Jacobean Year. After 2022, 2027 will be the next Ano Xacobeo, followed by 2032 and so on.
2022 is also a Holy Year because of the pandemic and you can read more about Holy Year.
For more information and advice on the Camino de Santiago, or to book your trip, contact our Camino travel specialists.