The quaint mountain town of Villafranca del Bierzo, on the Camino Frances, is also known as 'la pequeña Compostela', little Compostela.
Villafranca's Romanesque Iglesia de Santiago, Saint James Church, is home to the 'Puerta del Perdón', the gate or door of Forgiveness.
This 12th-century church dedicated to St James is the only other temple along the Camino de Santiago, besides Santiago's Cathedral, where pilgrims could, and still can, receive a plenary indulgence.
The requirements: having walked the necessary distance, attend mass and say their prayers, as well as being able to prove they can't physically continue all the way to Santiago de Compostela, due to illness or physical weakness.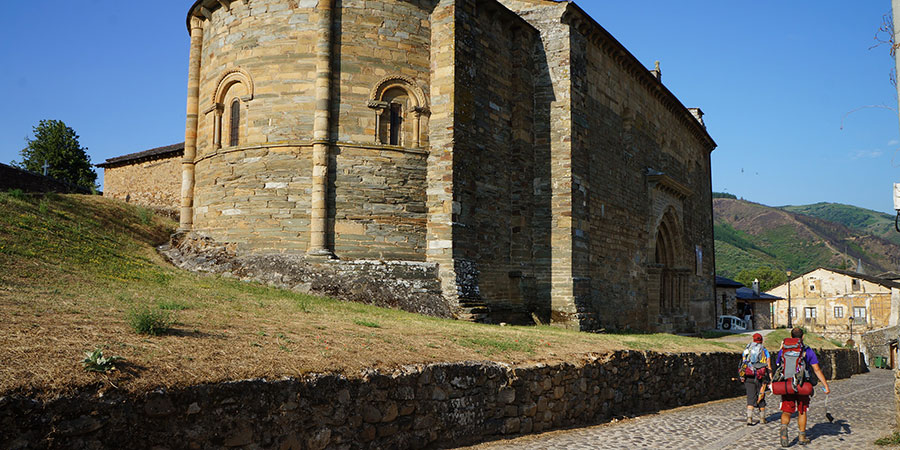 The door of Forgiveness in Villafranca, like the Holy Door in Santiago's Cathedral, is only open during Holy Years (or Jacobean Years, when 25th July falls on a Sunday). Hence the town's nickname of 'little Compostela'.
And while you are in Villafranca, you should also:
Visit the castle of the Marquises of Villafranca
Stroll down the Calle del Agua (Water Street) and admire its grand palaces and houses, such as Casa Torre, Casa Morisca and the Palacio de Torquemada
Enjoy a coffee at the lively Main Square
Explore the town and its many religious and historic buildings such as the Gothic Collegiate Church of Santa María and the Saint Francis Convent.
*If you would like to walk the Camino de Santiago, contact our Camino travel experts on the form below: