So you have taken the plunge and booked your Camino trip, now it is time to think about what you will need to bring on the way. We have designed a detailed packing guide which can be downloaded here for free to help you get prepared. Unlike other adventures, holidays and tours hiking the Camino de Santiago is a unique experience. Before you start packing you will need to consider your time spent on the route.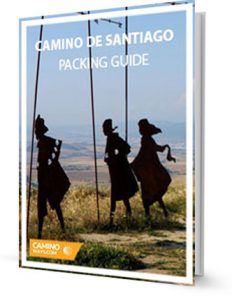 The following factors will affect the items that you need to bring with you to make the journey more comfortable:
What route have you chosen to take? (The French Way, the Portuguese Coastal Way, the Northern Way…)
How many days walking are you going to do?
What time of the year are you planning to travel?
What is the expected weather temperature?
In this guide we will provide an overview of the top things that you need to bring and also what not to bring when you are walking the Camino. If you book your Camino with us we provide luggage transfers so you don't have to worry about carrying any large luggage from place to place but you should carry a backpack with the essential items of water, snacks, phone, camera, blister plasters and small items each day.Remember that you will be walking between 16 – 25 kms per day so plenty of socks and a pair of well worn in walking shoes or boots are two of the most important items to take on your Camino journey.
Download your free Camino Packing Guide here:
[contact-form-7 id="70582″ title="eBook_Packing_CW"]