It's that time of the year when we dream of all the places we will go and start planning our New Year adventures… To get you inspired we have 5 amazing trails for your walking bucket list in 2021, including some all-time favourites, as well as a few new and exciting destinations.
Whether you are looking for your next Camino or plan to discover off-the-beaten-track routes, we have wonderful hiking destinations for you.
Here are some of the trails you should be adding to your walking bucket list in 2021: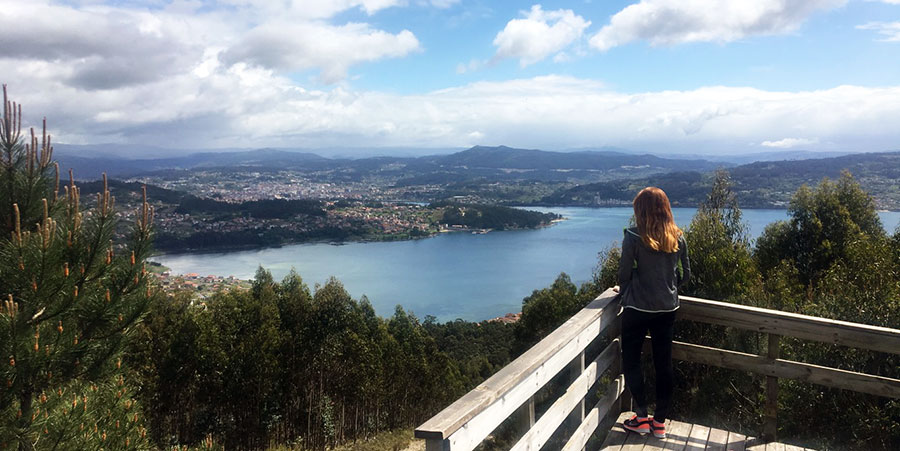 1. CAMINO ESPIRITUAL WALK & BOAT
The Camino Espiritual or Sea of Arousa Camino takes pilgrims through beautiful coastal landscapes, villages, and ancient monasteries from charming Pontevedra to Padrón in the Rías Baixas of Galicia, following an alternative route to the classic Camino Portugués. This fascinating Camino route, also known as Translatio, follows the trail taken by the body of St James on its way to Santiago and as well as walking, you will cross Arousa Bay by boat.
More details: Camino Espiritual.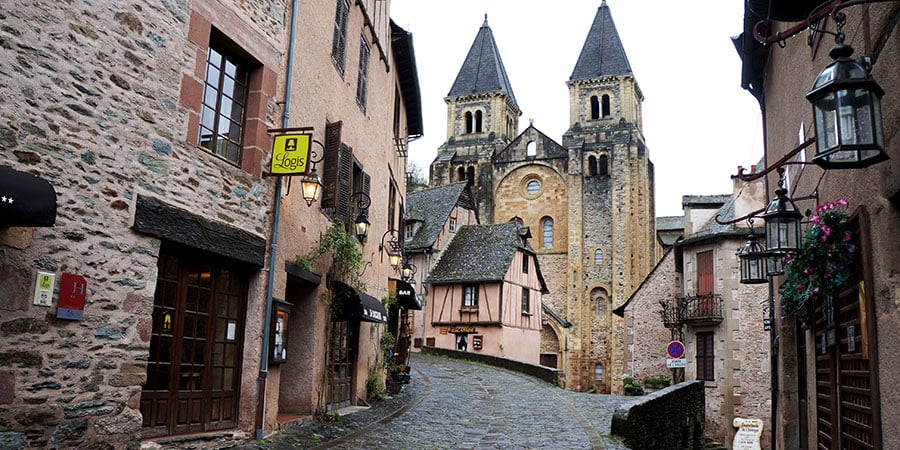 2. LE PUY CAMINO
It takes a month to complete the full route from Le Puy en Velay to St Jean Pied de Port, where pilgrims can join the Camino Francés and continue on to Santiago de Compostela (only another 700kms to go!) but you can walk a section in France over a few days. We highly recommend the section from Le Puy en Velay to Conques, taking in the rugged landscapes of the Aubrac Plateau and the picturesque villages along the Lot Valley before reaching magical Conques.
More details: Le Puy Camino.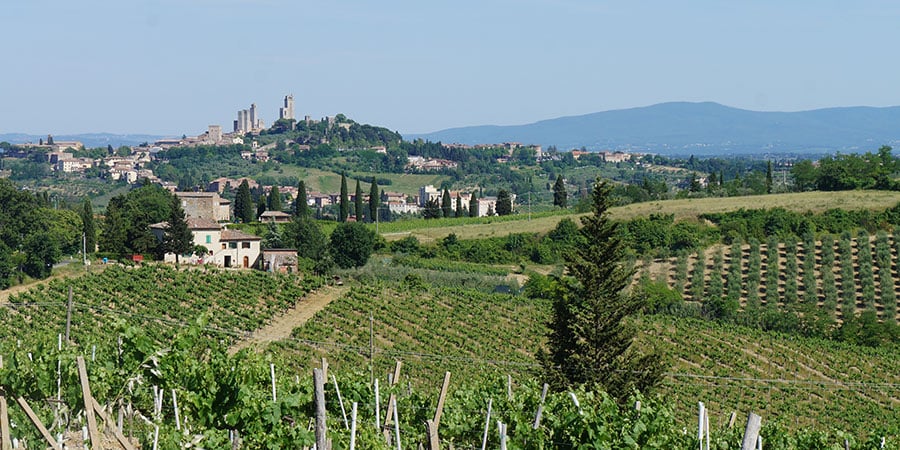 3. PILGRIMAGE IN TUSCANY
Walking from the hilltop town of San Miniato to stunning Siena you will be following in the footsteps of medieval pilgrims who took the Via Francigena trail on their way to Rome. This epic route starts in Canterbury and crosses most of Europe but if you only have one week, we recommend this easy stretch across Tuscany, one of the most beautiful and historic areas of the full trail. Along the way, you will admire the ancient towers of San Gimignano and the atmospheric walled village of Monteriggioni; as well as the postcard views of the Tuscan rolling countryside.
More details: Via Francigena in Tuscany
To request a quote or to book your walking bucket list trip, contact the CaminoWays.com travel experts