Celebrate St James' Day With 10% Off Your Camino
July 25th marks a double celebration in Galicia: it is the feast of Saint James (or Santiago, Sant Iago in Galician) and it is also Galicia's National Day.
To celebrate St James' Day, we have a special offer running for the week. Read on for more information.
Since 1979, July 25th has officially been a national holiday in Galicia, but its origins go back to 1919. It was then that the Asamblea das Irmandades da Fala, a group of Galician intellectuals, committed to the promotion of the Galician language and identity, met in Santiago de Compostela. They decided to set 25th July, Saint James' Day, as Galicia's Day from the following year.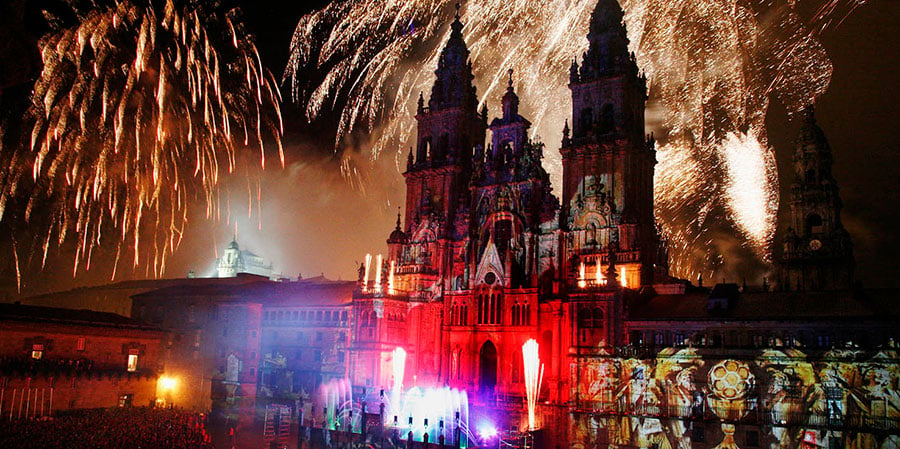 It was no coincidence that Saint James' Day would be the chosen date to celebrate all things Galician. After all, the Saint James Way pilgrim trail and the tomb of Saint James had been attracting visitors and pilgrims from all over the world for centuries, contributing to the sharing of ideas and cultural exchanges among people. It was also for this reason that the Camino de Santiago would be declared the first European Cultural Route in 1987.
The city of Santiago de Compostela is in a celebratory mood ahead of July 25th and so are we at CaminoWays.com.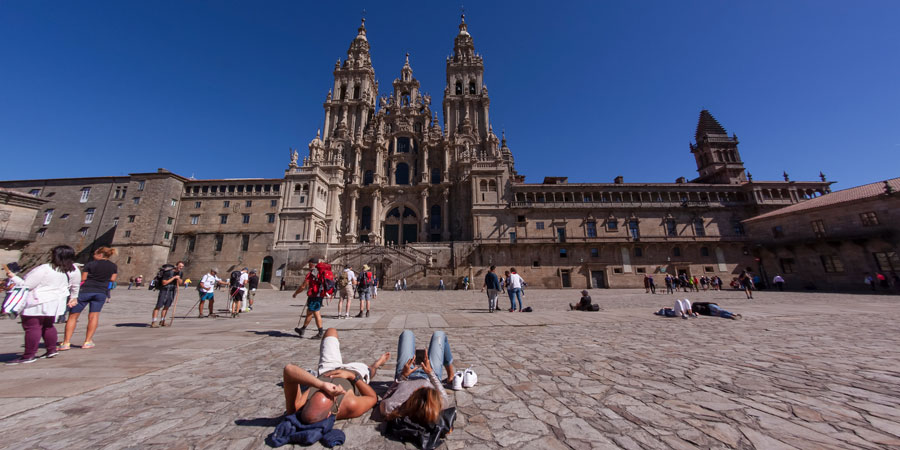 To celebrate, we are giving you 10% off all new bookings made between July 20th and 27th 2022. To avail of this discount, simply enter the code stjames22 at checkout.
This offer is valid for new bookings made between Wednesday 20th July and midnight on Wednesday 27th July 2022 only. It can not be used before or after this date. It can not be used with any other discounts.
Happy Saint James' Day!
Read more about the Camino de Santiago and make sure to also check out our various Camino routes.