Celebrate St James' Day With 10% Off Your Camino
July 25th marks a double celebration in Galicia: the feast of Saint James (or Santiago, Sant Iago in Galician), and it is also Galicia's National Day. To celebrate St James' Day, we have a special offer running until the end of the month: All new bookings made between July 19th and 31st, 2023, receive 10% off. Please note that only one discount is applicable per booking.
Book now and enter the code 'STJAMES23′ at checkout
Since 1979, July 25th has officially been a national holiday in Galicia, but its origins go back to 1919. Then, the Asamblea das Irmandades da Fala, a group of Galician intellectuals committed to promoting the Galician language and identity, met in Santiago de Compostela. They set 25th July, Saint James' Day, as Galicia's Day from the following year.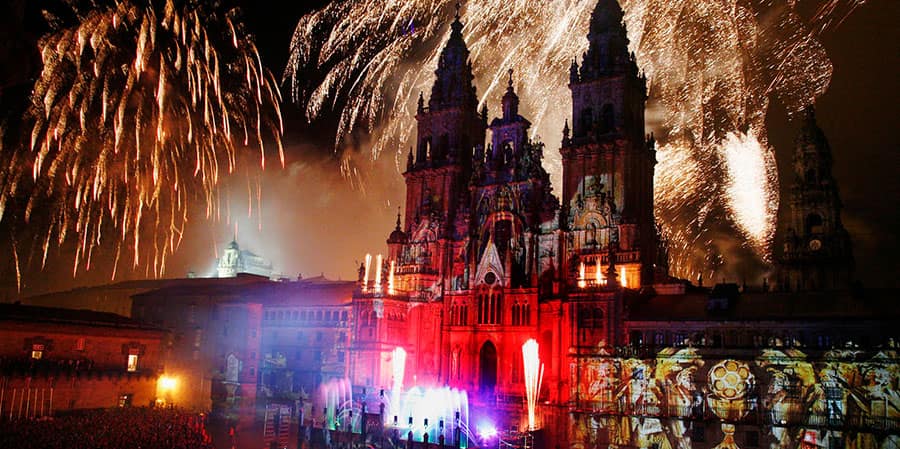 It was no coincidence that Saint James' Day would be the chosen date to celebrate all things Galician. After all, the Saint James Way pilgrim trail and the tomb of Saint James had been attracting visitors and pilgrims from all over the world for centuries, contributing to the sharing of ideas and cultural exchanges among people. For this reason, the Camino de Santiago was declared the first European Cultural Route in 1987.
The city of Santiago de Compostela is in a celebratory mood ahead of July 25th, and so are we at CaminoWays.com.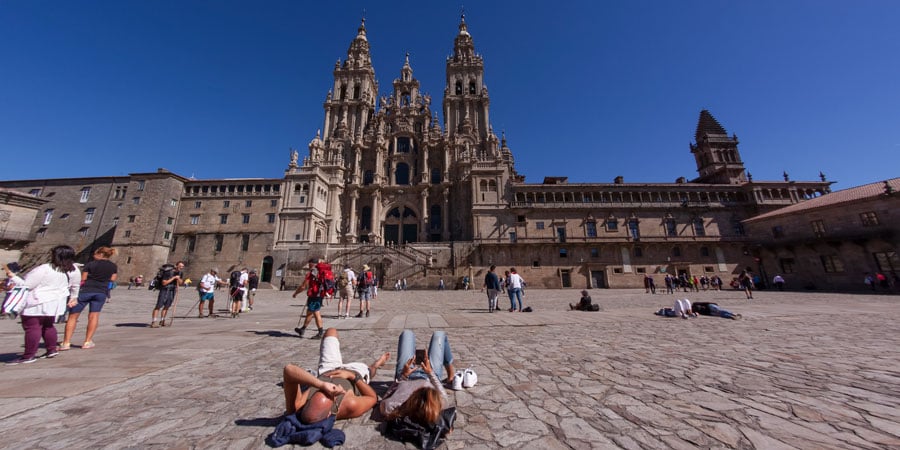 This offer is valid for new bookings between Wednesday, 19th July and midnight on Monday, 31st July 2023 only. It can not be used before or after this date. It can not be used with any other discounts.
Happy Saint James' Day!
Discover more about the St James' Day festival below: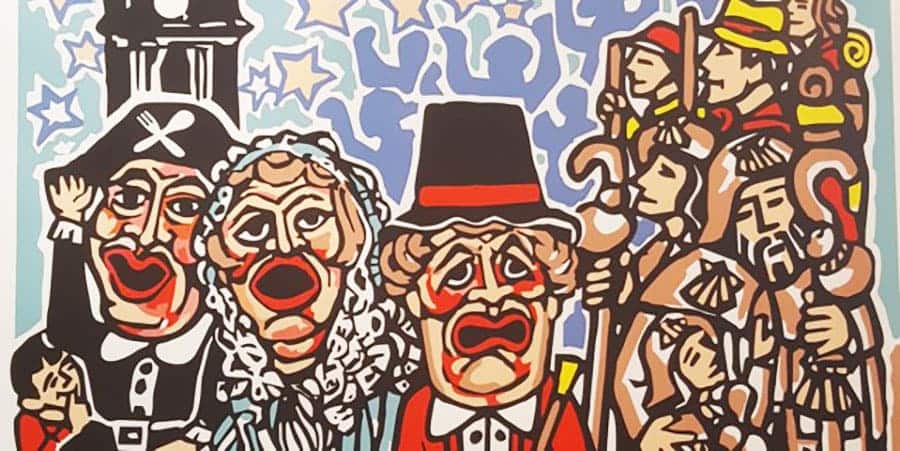 Many pilgrims on the Camino de Santiago aim to reach Santiago de Compostela on 25th July, St James Day. When St James' Day falls on a Sunday, it is considered a 'holy' or 'Xacobeo' year. If you plan your Camino de Santiago in July and arrive in the city after the 15th of July, you should stay in Santiago for a few days to enjoy this unique festival. As the capital of Galicia, Santiago de Compostela attracts pilgrims and many Galicians on those dates.
St James Festival celebrations in Santiago combine religious and traditional elements with contemporary music, theatre, entertainment, and a wide range of cultural events filling the city's old town and its main squares.
From free concerts by important artists to traditional music and dance, visiting Santiago de Compostela in July will reveal a very unique and special side of the city, as well as a close insight into Galician culture.
One of the most iconic events is the firework display on St James' Day Eve. On 24th July at midnight, locals and visitors gather at the Praza do Obradoiro to enjoy the traditional fireworks and display projected on the facade of Santiago Cathedral.
On July 25th, St James Day, Santiago Cathedral hosts its High Mass, usually attended by the king or a member of the Spanish Royal family, and one of the special dates when you can see the 'Botafumeiro' in use. On St James Day each year, many Galicians travel to Santiago to celebrate the Galician language and culture.
The St James festival in Santiago de Compostela is officially closed with fireworks on 31st July.
Read more about the Camino de Santiago, and make sure also to check out our various Camino routes. If you have any questions or would like help planning your own Camino, please don't hesitate to contact us.