Are you wondering what are the favourite Camino de Santiago Routes for our experts? Sarah, our marketing manager has interviewed our Camino Consultants and asked them to describe what is their favourite parts of the Camino in simple words.
You will see below that not everyone has the same opinion, and some prefer the coastal Caminos, the social experience, the food and wine… This article gives you our Expert's top 5 Camino Routes.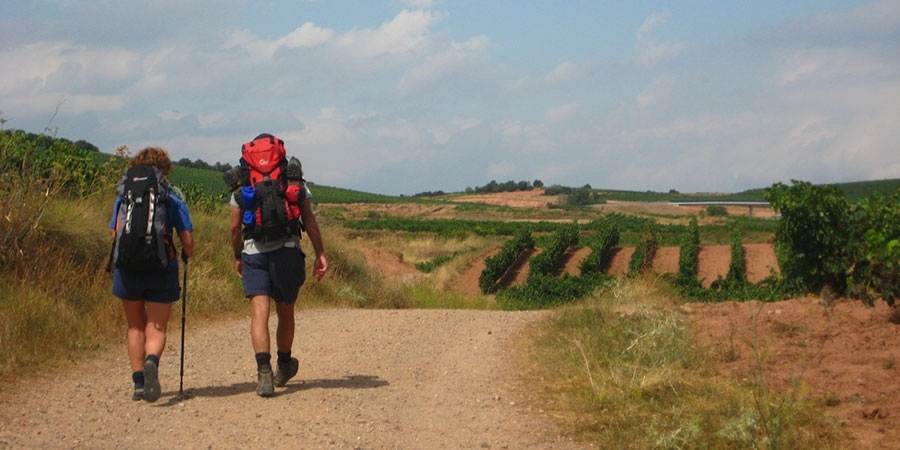 Therefore, it won't be too long before we can explore the stunning countryside, enjoy the fresh air and open space and experience the cultural and spiritual journey that is the Camino de Santiago.
Spain, Portugal, France, and Italy await Camino pilgrims and if you would like to travel this year, don't worry, it's not too late to book your Camino trip for 2021.
Experts' top 5 Camino Routes
In fact, we have some great recommendations here to help you choose the Camino that best suits your post-pandemic needs!
The CaminoWays.com team have compiled their favourite Camino routes and tell you why we have chosen them specifically to celebrate when we return to travel:

1. Solenn: St James Day (Guided Tour) July 18 – A Celebration!
Solenn has chosen this St. James Day 2021 Guided Tour as it will be a true celebration of the return to travel and the return to the holy city of Santiago.
The city of Santiago de Compostela has been very busy getting ready to invite tourists back with many restorations and improvements, including the Cathedral which is now fully open to pilgrims.
"This is the classic Camino de Santiago experience with an extra celebration at the end!"
This St. James Day tour in July (which is filling up fast) is a once-in-a-lifetime chance to experience the most important date in the calendar year at the spiritual epicentre of the Camino. Book your place on the tour today!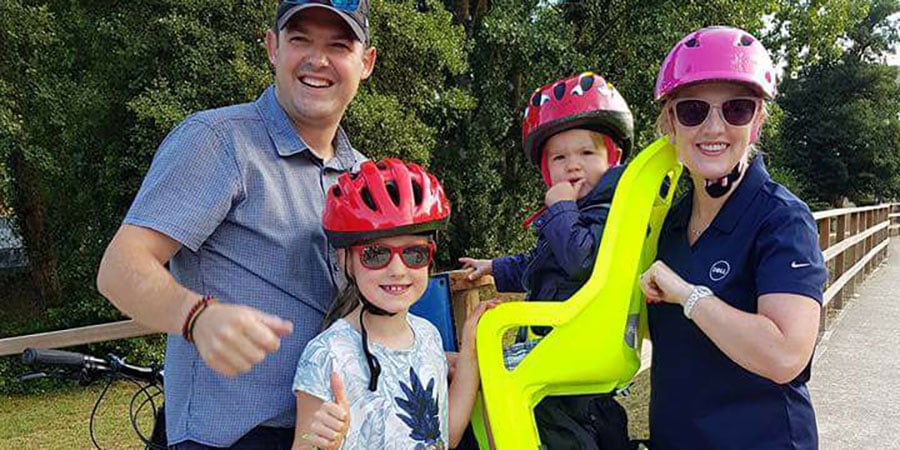 2. Roland: Family Cycling on the Camino Portugues
In 2021 we introduced the Camino for Families – walking & cycling holiday packages designed specifically with younger families in mind.
Roland, Managing Director of Caminoways.com has the first-hand experience of cycling the Camino Portugues with his young family a few years ago,
"I had asked for selected accommodation to offer either a swimming pool or garden space for the kids. Each day we had lunch en-route and finished at approximately 2 pm. That was perfect and one of the best holidays we ever took," Roland explains.
Roland's special recommendation is Family Cycling on the Camino Portugues from Vigo to Santiago.
Because we have first-hand experience of the Camino with kids, we can make a promise to you that all your families needs will be taken care of.

3. Ruben: The Camino Portugues – A quieter coastal route
For Ruben personally, this route is really special. Ruben and his wife Jennifer spent their anniversary on the Camino Portugues Coastal 3 years ago.
They walked 100 km from the stunning seaside town of Baiona to Santiago de Compostela, enjoying stunning sea views, gorgeous sunsets and fabulous seafood and local wines. Ruben loved:
"the natural hot springs in Caldas de Reis, the medieval and nice town of Pontevedra, the aromatic Eucalyptus-tree woods after leaving Vigo, the long and sandy beach "America" between Baiona and Vigo with our walking shoes in our hands and every little wave reaching our feet…"
Ruben recommends this route for anyone looking for a coastal and laid-back alternative to the busier Camino Frances.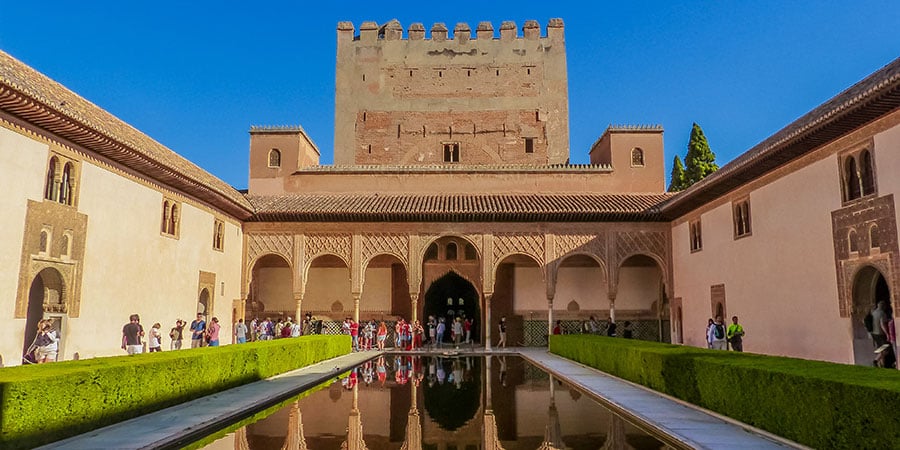 4. Aurelie: The Camino Mozarabe in Andalusia
Aurelie is a big fan of the Camino Mozarabe! With its warm weather, the south of Spain is ideal for an Autumn getaway in the sun.
"The Camino Mozarabe is one of my favourite routes. With its picturesque white villages and olive groves, it has a real Mediterranean feel to it. The fascinating Moorish heritage will also please anyone interested in the history of Andalucía and Spain in general. And finally, the food is definitely one of the highlights! The region is known to produce some of the best olive oils in the world, it's absolutely gorgeous on crusty bread in the morning!"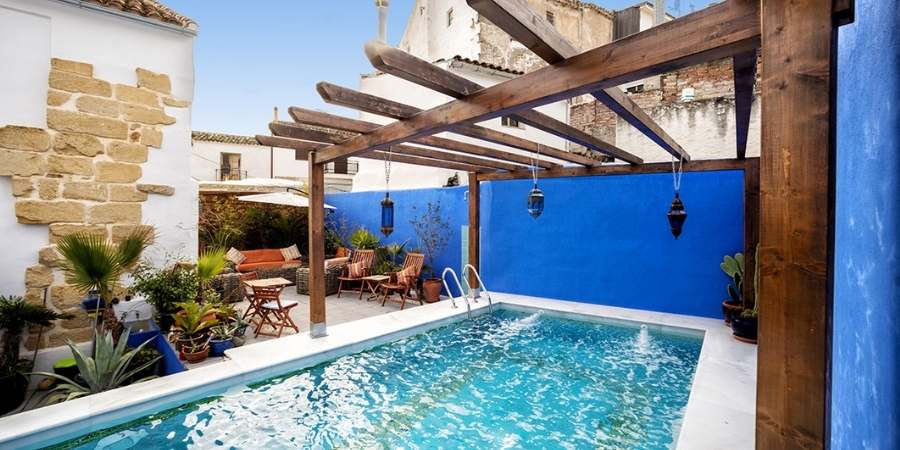 Aurelie recommends walking the Camino Mozarabe from Granada to Cordoba in the later months of the year, enjoying the truly spectacular Spanish history and cuisine.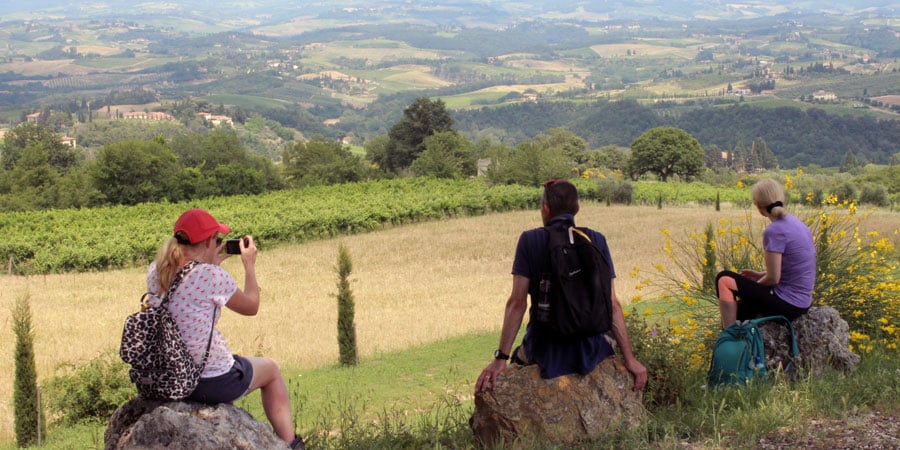 5. Domenica: Via Francigena in Tuscany (Guided Tour)
Domenica was born in Basilicata, a region in the south of Italy.
She has chosen this Via Francigena guided tour because Tuscany has a very special place in her heart.
On this Tuscany Guided Tour, journey along the Via Francigena, Italy's own Camino route, and discover the beautiful landscape and delicious cuisine of Tuscany.
Autumn is the ideal time to experience all that this region has to offer and it is Domenica's top recommendation because as she says it has the most spectacular countryside in the world. Oh, and the foods and wines of Tuscany are not bad either!
Here is Tour Guide Francesco talking about Guided Tours on the Via Francigena and what you can expect.
We would love to discuss more of our favourite Camino routes with you so get in touch.