Are you looking for the ultimate Camino Challenge for 2022?
Whether it's a group challenge or a solo challenge, what better way of getting through the winter than planning and training for your next Camino challenge!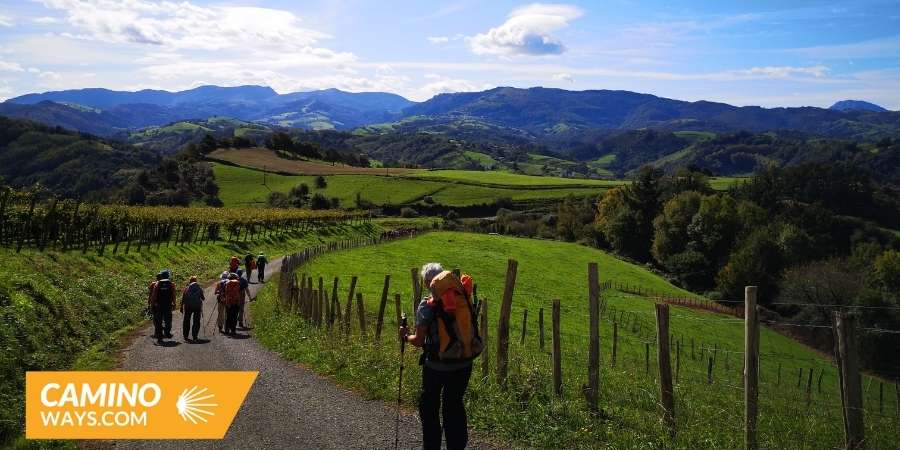 The Camino de Santiago is the ultimate challenge for the body and mind. It is the most spiritual of journeys, with many different roads leading to the holy city of St. James, Santiago de Compostela.
The Ultimate Camino Challenge for 2022: Our Top 3 Recommendations
We often get asked which is the ultimate challenge Camino route to take?
Here at Caminoways.com, we all have our different opinions about which is our favourite Camino challenge route.
In our latest blog, we look at our 3 Ultimate Camino Challenge for the year ahead:
1. Ruben's pick: Camino Frances Full Route (775 KM)
This year, from August to September 2020, our friends Johnnie Walker and Stephen Shields walked the full Camino Frances from St. Jean Pied de Port to Santiago, a distance of 775 KM!
It took them 33 days to complete the full route on foot.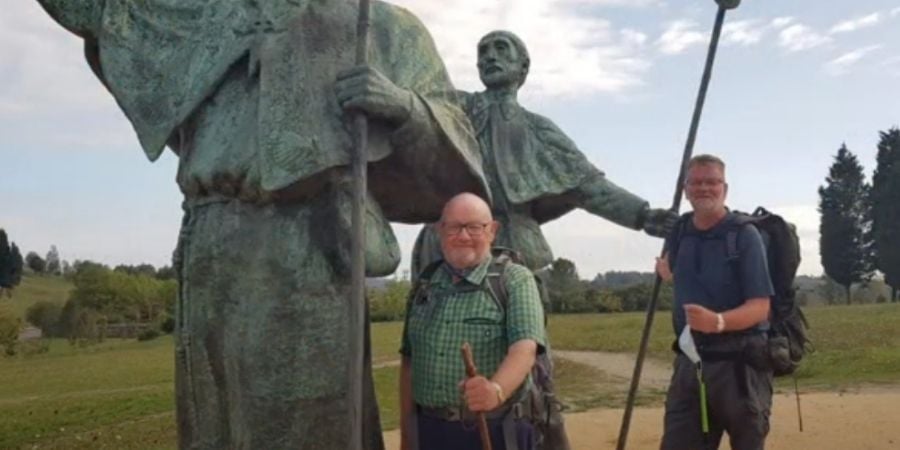 This is Ruben's favourite challenge route as the Camino Frances is the "original and most authentic Full Way to Santiago".
"On this very special route, you can experience the view from the Pyrenees, explore Galician countryside, stay in the most well known Camino towns such as Sarria and taste wines from the vineyards of La Rioja."
This is definitely one of most social routes so it's great for meeting fellow pilgrims and sharing stories along the way.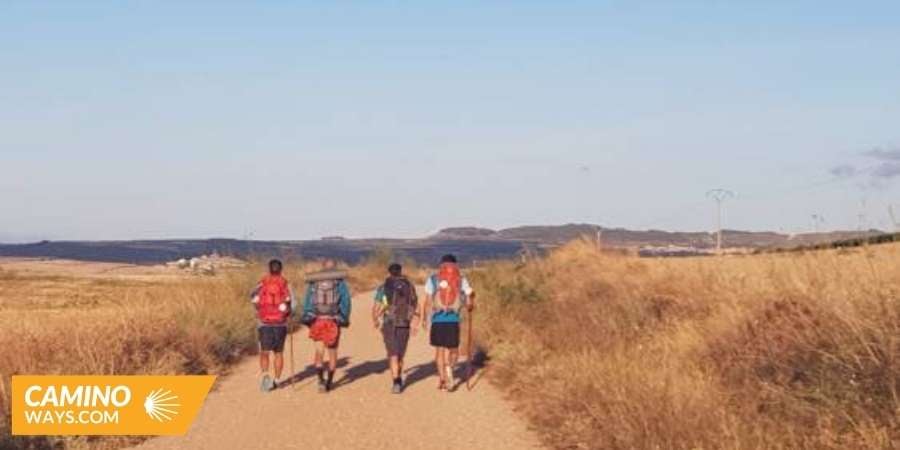 As Ruben points out also, "there are more amenities on this route so it's great for beginners".
For a step by step account of the full French Way, read Johnnie Walkers' review of the Full Camino Frances. 
2. Claire's pick: Camino del Norte Full Route (827 KM)
What makes the Camino del Norte (Northern Way) very special is that you will discover the greenest and most lush landscape along this route.
As Claire points out "the Camino del Norte from San Sebastian is particularly scenic and you'll want to capture those views to make friends and family back home jealous! There are many great viewpoints along the way and the lush green countryside paired with clear blue skies make for wonderful photos."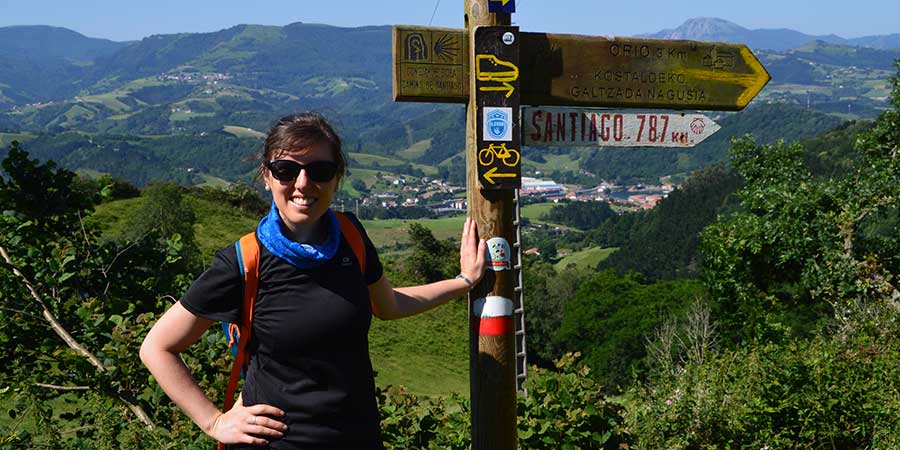 This route is slightly longer than the Full Camino Frances at 827 km and it can take up to 38 days to complete.
The experience of walking the Full Camino del Norte is vastly different to the Camino Frances.
The Camino del Norte route starts in the foodie town of San Sebastian and follows the coast for a lot of the way.
Being close to the coast is a big plus for Claire: "If you are looking for a Camino which combines great walking with the beauty of the Spanish coastline, this is the route for you! Many of the towns have some great beaches where you can relax after your walk and even go for a dip to cool off."
On this route, you will experience lush green landscapes, forests, traditional farmlands, and seaside villages. This route is a must for foodies with San Sebastian being home to many Michelin stars.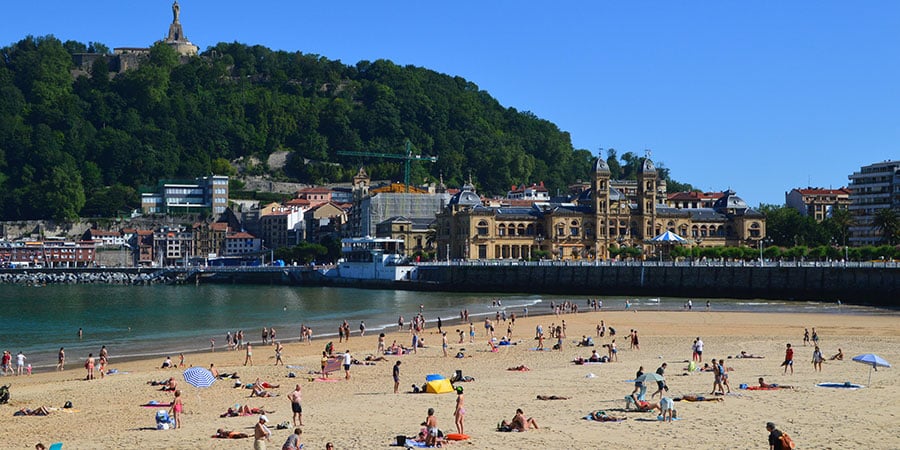 Read Chef Paul Flynn's account of walking the Camino del Norte to get a feel for what you might experience on the route and click below for prices and to tailor your walk:
3. Roland's pick: Camino Portugues Full Route (633 KM)
The Camino Portugues Full route is the shortest of our top 3 Camino challenges.
This full route takes approximately 30 days to complete on foot. However, there is the option to cycle the Camino Portugues which you can do over approximately 2 weeks.
Starting in Lisbon, you will travel through Portugal and onto Spain, all the way to Santiago de Compostela.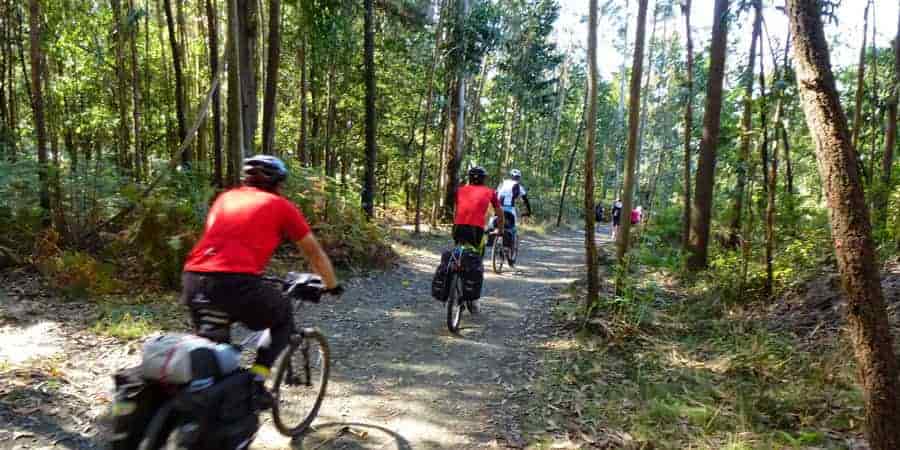 As Roland puts it: "The terrain is extremely varied so you will not get bored. You will see terraced fields, lush forests, vineyards, and sleepy villages."
Suggested by Roland because of its family-friendliness, the Portuguese Way has much in the way of amenities and while it is a quieter route than the Camino Frances, it is still fully equipped for pilgrims.
There are also many interesting cities along the way including some of Roland's favourites: Lisbon, Coimbra, and Porto.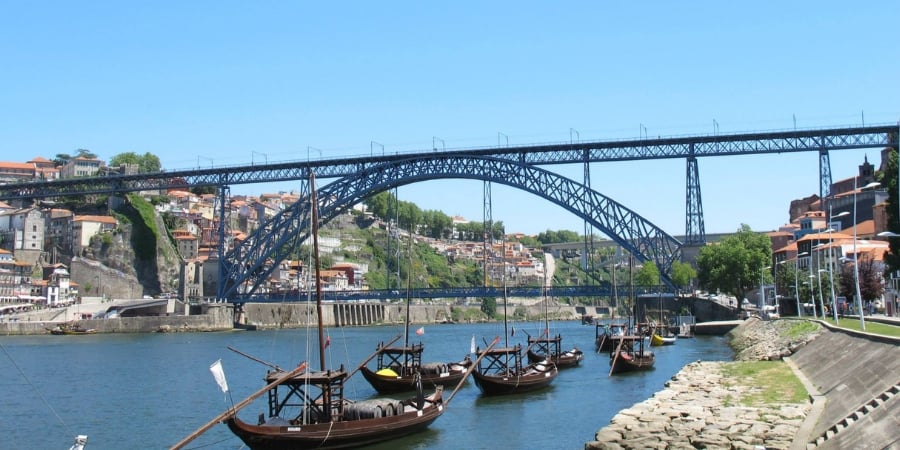 This is a great route for history buffs too with the Camino Portugues being home to several UNESCO sites.
To help you get ready for your Ultimate Camino Challenge in the new year, we have a selection of Camino ebooks and guides to choose from, and to virtually explore the routes, we have great Camino Videos to check out.
Happy training!
Which Ultimate Camino Challenge will you choose in 2022? Contact us using the form below if you would like to talk to us more about any of our Top Camino routes: