4 Unmissable Camino del Norte Experiences
Hidden alcoves, sheltered by towering sea cliffs, picturesque lighthouses perched on lands edge, and an infinity of rolling green hills are some of the best Camino del Norte experiences.
The landscape on the Camino del Norte is a tonic for the senses.
There is a wealth of hidden treasures to be discovered on this stunning coastal route, here are 4 unmissable experien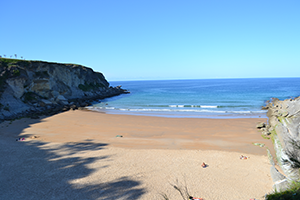 ces on the Camino del Norte:
Camino del Norte Experience 1: Relax on one of its beaches
The Camino del Norte is speckled with secret nooks and secluded bays.
The colder waters of the wild Atlantic make the Northern part of Spain an unpopular choice for beach buffs.
The crowded beaches of the South are swapped out in favour of the idyllic hideouts of the North.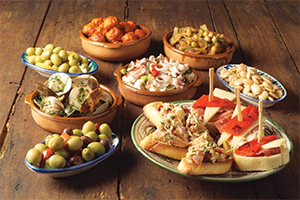 Camino del Norte Experience 2: Take a pincho crawl
Now entering pincho territory; a land where Spanish delicacies can be sampled in their abundance.
Pinchos can be found sprawled temptingly across bars in taverns around the Northern part of the country.
They generally take the shape of small pieces of bread topped with anything from cheese to meat and fish.
The perfect fuel for hungry pilgrims who don't want to wait!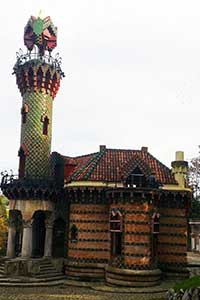 Camino del Norte Experience 3: Visit a piece of Gaudi architecture 
We're all familiar with the works of iconic Catalan architect Gaudi including the unfinished marvel that is the Cathedral Sagrada Familia and the famous Park Guell, both of which can be found in Barcelona.
A little closer to home in the unassuming village of Comillas on section three of the Camino del Norte lies the lesser-known but by no means less spectacular "El Capricho de Gaudi".
Designed by the architect and built between the years of 1883 and 1885, the house is a visual feast, with tall towers decorated in flamboyant sunflowers and an impressive level of detail.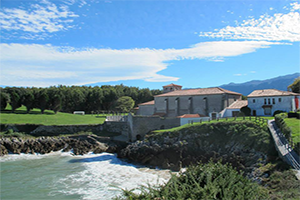 Camino del Norte Experience 4: Stroll through one of its enchanting villages
There are so many beautiful towns and villages along the Northern Way.
There are inviting fishing villages and peaceful mountain towns steeped in history and brimming with tradition and culture.
From the coastal beauty of towns like Llanes and Unquera to the UNESCO listed Santillana del Mar. A favourite of ours, Santillana has been christened the town of three lies since it is neither a Santo (a saint), llana (flat) or del mar by the sea.
It is, however, many other things. The town itself is a stunning living museum of a medieval village with centuries of history to be discovered down its narrow cobbled streets.
For more information about the Camino del Norte or to request a quote, contact our travel specialists by filling out the form below: