6 Things to Know About The Camino
Have you been thinking about walking the Camino? As a beginner, we don't want to overwhelm you, but there are 6 things to know about the Camino before you even begin.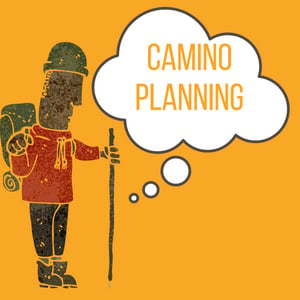 Firstly, you are in for one fantastic adventure. The Camino de Santiago is rich in history, culture, food and everything you need to return to nature and enjoy some time outdoors.
We have in-house experts, guides and locals who have given us the best advice for anyone planning their next Camino adventure. When you subscribe to our newsletter, our weekly tips will be delivered via email.
THE CAMINO PLANNING SERIES INCLUDES:
Best routes for beginners and why
How fit do you need to be to walk the Camino? Fitness tips, valuable exercises and more.
Language, food and etiquette on the Camino
Collecting stamps and getting your pilgrim certificate
What to pack for your trip and the best Camino packing tips
Plan, prepare and get organised for this amazing bucket-list trip. In addition, you will get access to all of our Camino ebooks, including a printable language guide.
We hope you've enjoyed learning the 6 things to know about the Camino. For more information, please visit our blog.