What are the most popular Camino de Santiago routes?
Over 240,000 pilgrims trekked at least 100km of the Camino de Santiago last year alone with thousands more walking the different Camino routes and sections across France, Portugal and Spain each year.
There are many ways to Santiago but which Camino de Santiago routes are favoured by the pilgrims? The CaminoWays.com travel specialists take a look at the top Camino routes:
1 – Camino Frances, the French Way
The majority of pilgrims choose the Camino Frances (over 68% of pilgrims arriving in Santiago), the most famous Camino route, featuring in films such as 'The Way' and many books. Starting in St Jean Pied de Port, at the foot of the Pyrenees, you will journey 800km across beautiful Northern Spain and discover bustling cities, charming medieval towns and lush vineyards. Reflect on your travels among the peaceful hills of rural Galicia before reaching Santiago de Compostela. The entire route takes a month to complete or two weeks if you're cycling. If you don't have a whole month, don't worry, many pilgrims start in other towns along the way, the most popular being Sarria, Leon and Ponferrada.
2 – Camino Portugues, Portuguese Ways
The second most popular route with pilgrims is the Camino Portugues Way (over 35,000 in 2014), which begins in Lisbon and takes pilgrims through colourful towns such as Coimbra, well-known for its UNESCO 13th century university, and Porto, home of delicious Port wine. This route is perfect if you are a nature lover as you'll walk past miles of lush forests and vineyards. The most popular starting points for walkers are Porto in Portugal and Tui, in the Galician-Portuguese border. Take two weeks to walk this route from Porto and experience the best of both Portuguese and Galician cultures.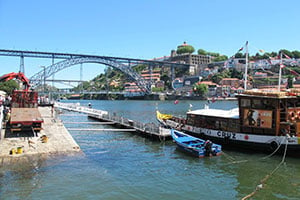 3 – Camino del Norte, Northern Way
The Northern Way or Camino del Norte is the third Camino route in terms of pilgrims, with 6.34% (over 15,000 in 2014) choosing this route to Santiago. Begin your trip in chic San Sebastián, famous for its abundance of Michelin star restaurants and buzzing nightlife. The Northern Way is primarily a coastal route taking you through picturesque fishing villages so there are plenty of opportunities to take a dip in the clear blue waters. Other stops include artistic Bilbao, unforgettable Santander and interesting seaside towns such as Ribadesella, Luarca and Ribadeo.
4 – Camino Finisterre Way
Join the 20,000 pilgrims that take on the Camino Finisterre Way each year and walk to the "End of the World". This route is unique as it's the only one that begins in Santiago and covers an area steeped in history and mythical legends. Traditionally pilgrims burned their clothes and swam in the sea on completion of the Way. You can walk to Cape Fisterra and also continue to the fishing village of Muxía, following the coast.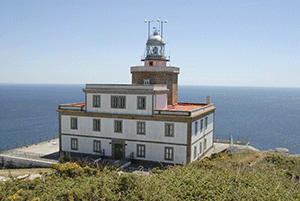 When to go:
Camino Ways organises guided and self-guided tours on the many routes of the Camino de Santiago, all year round. Standard packages include half-board accommodation in guesthouses and selected hotels, luggage transfer from hotel to hotel and a holiday pack with pilgrim passport and practical information.
Statistics from the Pilgrim Office in Santiago de Compostela
For more information about the Camino de Santiago or to book your holiday, contact our travel specialists
Figures from the Pilgrim Office in Santiago de Compostela can give us quite an accurate idea of the most popular Camino de Santiago routes.
Statistics take into account the number of pilgrims obtaining the 'Compostela' certificate which means they have walked at least the last 100km to Santiago de Compostela (or cycled at least 200km) and not the total number of people on each of these routes. However, it will give you an idea of which ones would be the most popular Camino de Santiago routes.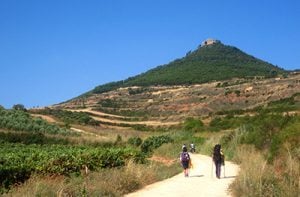 You can see the number of pilgrims travelling on each particular Camino and the percentage in relation to the total number of 'Compostelas' issued:
-French Way / Camino Francés  (70%)
–Portuguese Way / Camino Portugués (13,31%)
–Northern Way / Camino del Norte (6,71%)
-Vía de la Plata (4,24%)
–Original Way/ Camino Primitivo (3,30%)
–English Way / Camino Inglés (1,86%)
-Other (0,46%)
*You might also like to read Where does the Camino de Santiago start?
For more information about the different Camino de Santiago routes in France, contact our travel specialists.