What is the Finisterrana?
Many of you will be familiar with the 'Compostela', the pilgrim certificate you can obtain from the Pilgrims Office in Santiago de Compostela if you have walked a minimum of 100kms of the Camino to the city or cycled at least the last 200kms. But did you know that there is another certificate called the Finisterrana?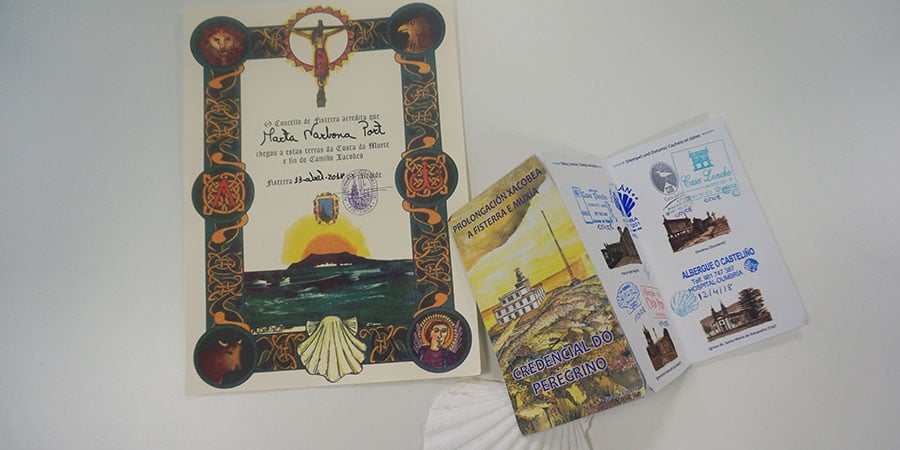 The same way you can request your Compostela certificate when you finish your Camino de Santiago you will also be able to request other Camino pilgrim certificates if you decide to follow or continue walking or cycling to the towns of Fisterra and Muxía, along the Camino de Fisterra. Each town, both Fisterra and Muxía, has its own pilgrim certificate.
If you walk to Fisterra, you can request the 'Fisterrá' or 'Finisterrana' certificate from the local pilgrim hostel, and if you walk to Muxía, you can request the 'Muxiana' certificate from the Casa da Cultura (local Arts Hall). These certificates are written in Galician and signed by the town mayor.
Make sure you get your pilgrim passport stamped along the way!
For more information about the Camino de Fisterra e Muxia or to book your trip, contact our travel specialists