The Camino is full of interesting facts and phrases and it's always a delight to learn of another one. You might have heard or seen the word 'Ultreia' mentioned when researching, reading about or indeed while walking the Camino de Santiago.
The word 'Ultreia' (also 'ultrella' or 'ultreya') comes from Latin and it means 'beyond'. It's is another pilgrim salute, like the more popular 'Buen Camino!'. While 'Buen Camino' literally means 'have a good journey, a good Camino', the meaning of 'Ultreia!' goes a bit deeper, implying encouragement to keep going, reaching 'beyond', heading onwards.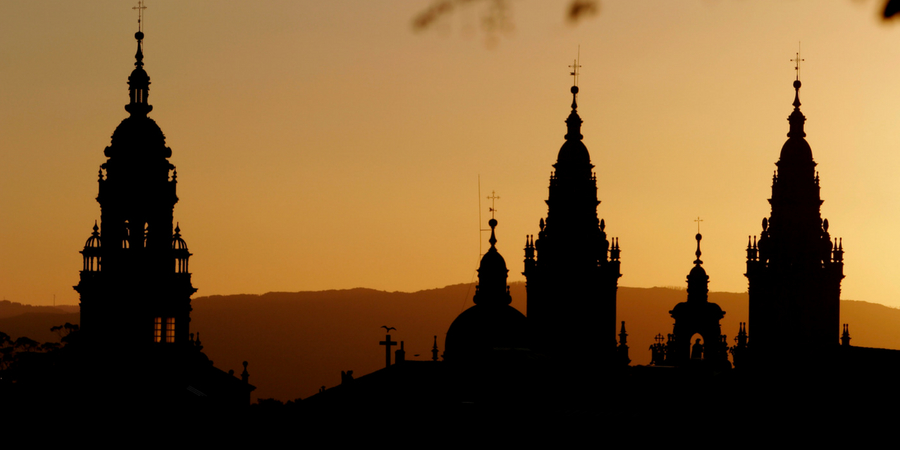 It is also believed Medieval pilgrims used to greet each other with 'Ultreia, Suseia, Santiago', meaning something like 'beyond, upwards, Santiago'. Other sources suggest the word was used in the same way as 'Hallelujah', once pilgrims finally reached Santiago de Compostela.
The word is mentioned in the Codex Calixtinus (the first Camino de Santiago guide! dating back to the 12th century), from the 'Song of Ultreia', a song for pilgrims on their way to Santiago.

*Sources: www.codexcalixtinus.es (in Spanish).
For more information about any of the Camino de Santiago routes, please don't hesitate to contact us. You can also find some more inspiration for your trip by visiting our blog and reading about the history of the Camino de Santiago.