Technology Free Camino
Do you have wireless? Is there a password? Excuse me while I post on Facebook, comment on Twitter, edit my Instagram snaps, share a LinkedIn update and remove myself from the real world. Instead of asking ourselves how will we get connected, let's takes a digital break from the daily digital distractions and go technology free.
Walking or cycling one of the Camino de Santiago routes is the perfect way to switch off. Don't get me wrong, I use all of the modern devices just as much as the next person. Actually, being a marketing professional I probably do a lot more scrolling, online hopping and flicking than others but I never underestimate the value of off-line escapes.
So this post is all about the reasons why we should think about investing in a technology free Camino or any escape for that matter:
Distance yourself from distractions
When you are on holiday you don't need to answer emails. Either put on your 'Out of Office' response or tell your colleagues to respond on your behalf. Turn off those social media notifications too. Yes, you might feel that you are missing out but think of all of those built up notifications you will have once you switch it back on. Yes, you are popular.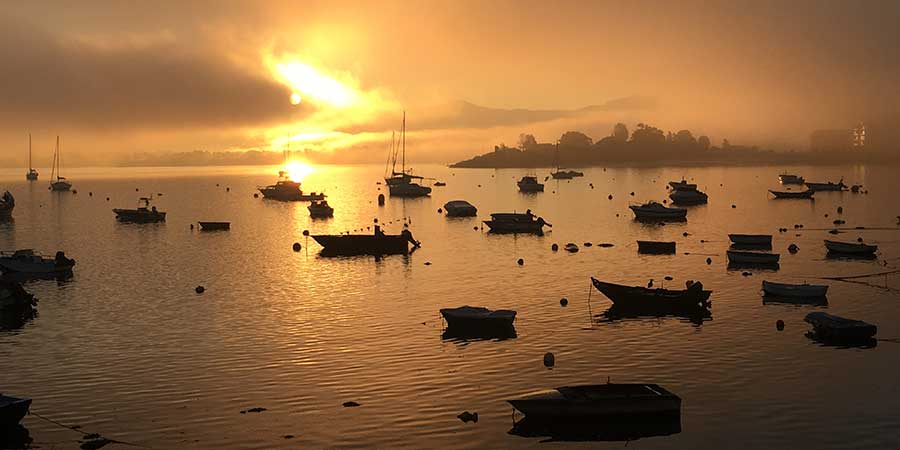 Activate your imagination
Nowadays we tend to rely on Google to help us to expand our knowledge. Every question has an answer, every answer has a comment and every comment is liked or disliked. Taking a holiday from technology can force you to activate that creative side of the brain. This is pretty easy to do on the Camino as there is inspiration in every landscape and story from your fellow pilgrims. First tip, pick up a locally printed map and only use Google maps in an emergency. Holidays are a time to explore and discover. We don't want you to get lost but if you stumble upon a vineyard or interesting church that you haven't pre-seen in Google maps you could be pleasantly surprised.
Focus on the present
Take time to think about the environment around you. Wouldn't we all agree that there is nothing worse than chatting with someone who starts scrolling on the phone or worse yet looks like they are a million miles away? Enjoy the moments with yourself and meeting others on your Camino walk. Whether you choose to walk one of the most popular sections of the Camino or you walk the whole 1,600kms from Le Puy to Santiago you will have plenty of time for reflection.
Connect with nature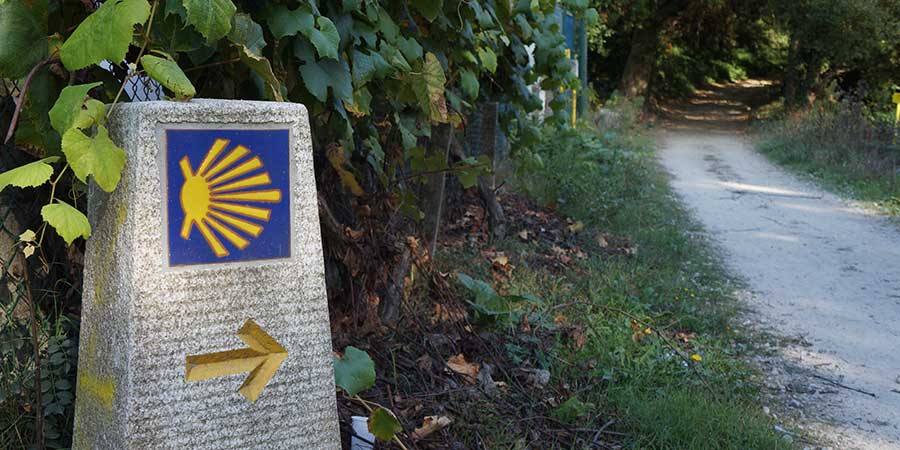 Getting yourself away from the screens artificial light, if only for one week, will give you renewed appreciation of sleep. Walking alongside the coastal cliffs on the Cantabrian sea or the Camino to Muxia provides the perfect opportunity to connect with nature. Allow yourself to look around, admire the natural landscape, notice the birds building their nests. This is sure to slow you down, in a good way. Take some pictures that capture the moment but don't forget to look around once you put the camera in your backpack.
Listen and Learn
The Camino isn't just about your personal journey, if you are willing to listen you will be brought into others journey's. People walk the Camino de Santiago pilgrimmage as a form of meditation, for charities, to escape from routine and many other reasons. By just having a casual conversation with a fellow walker you could learn to enjoy the simple humps and bumps of life.
Create your own memories
This is one that everyone can do without technology. Remember that your Facebook timeline, Instagram feed or Twitter mentions are not your memories. Your best experiences are the ones that you remember with a smile. Those deep associations you have made with a place, person or thing. Everyone loves taking photographs and it is great to share some moments with your online community but don't feel obliged to share every precious moment. Take loads of photos along the way, using them as tools to help you remember the stories in the background.
Just be you
No selfies required, no image obsessed portals to pose for, no way of people clicking like, commenting, sharing or re-posting. When you are on your last leg of the route from Sarria to Santiago after walking over 100kms allow yourself some time to relax and acknowledge your achievement. At most you will crave some fresh water, a nice meal and a warm bed to rest your tired feet. With no interruptions you are free to just be you. Enjoy!
We are slowly reaching the point where we realise the importance of switching off for helping to reduce stress and to get a proper nights sleep. If a holiday is a break from the norm and the norm is mobile screens, laptop screens, ipads and digital alarm clocks, let's be conscious of our usage patterns for a real digital detox.
We are not talking about confiscating your devices, just becoming more aware of the constant contact with the online world and enjoying life in the present. Do not fear it will all be waiting for you when you return and we would be happy to share, like, pin and post about your experience along the way.
For more information on the many Camino escapes or to book your next walking or cycling holiday please contact one of the CaminoWays.com travel specialists: