Sweet Lisbon
'Quem não viu Lisboa, não viu coisa boa' goes the Portuguese proverb: If you haven't seen Lisbon, you haven't seen anything good. And it is quite right: Lisbon is a must-see, not just for the Portuguese but for everyone else too! Welcoming, sleek and cosmopolitan, Sweet Lisbon is also the starting point of the Portuguese Way, the second most popular Camino route, after the Camino Frances.
You can also read here 10 Things to do in Lisbon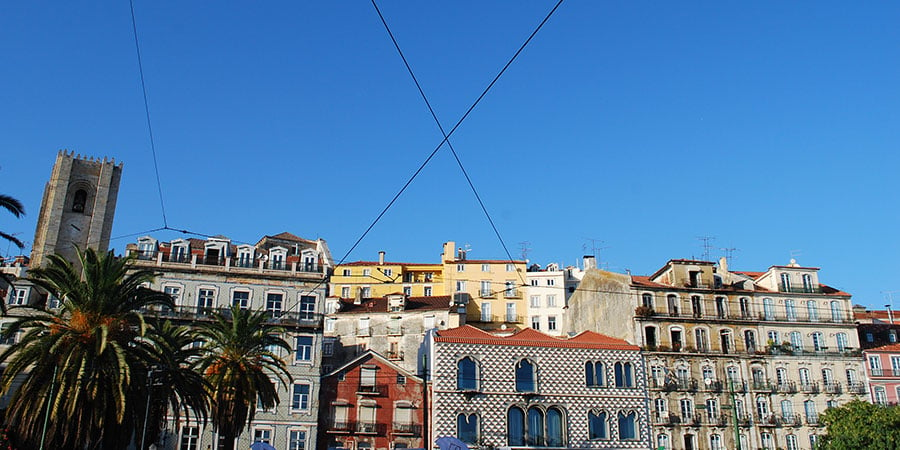 Stretching along the Tejo River and into the Atlantic Ocean, breezy Lisboa has a special light that captivates people, according to the Portuguese. We could add, Lisbon also has a unique charm, an eclectic cool style and plenty, plenty to do. Not many capitals come to mind enjoying this amazing mix of sea, monuments, good food, impossibly blue skies and a happy buzz. Not only you must see Lisboa, you probably won't ever want to leave.
If you are cycling or walking the Camino de Santiago from Lisbon, take some time at the start of your journey to explore Lisbon, walking up and down its pretty cobbled alleys and 'bairros' (districts or neighbourhoods) or jumping in trams and funiculars to cheat the hilly terrain and get to the best viewing points of the city. There are many things to admire in Lisbon: the quintessentially Portuguese tiled buildings, quirky art-nouveau establishments, plenty of monuments and museums (Tile museum, Fado museum, Antique Art museum, etc…), parks, squares, the seafront…
Just make sure you don't leave Lisbon without wandering at your leisure around the district of Alfama, the city's oldest and home to the Castle of São Jorge (Saint George's Castle) and the medieval cathedral (Sé). Also a must is the Belém district with its UNESCO World Heritage tower and the Jerónimos Monastery in intricate late Gothic Manueline style.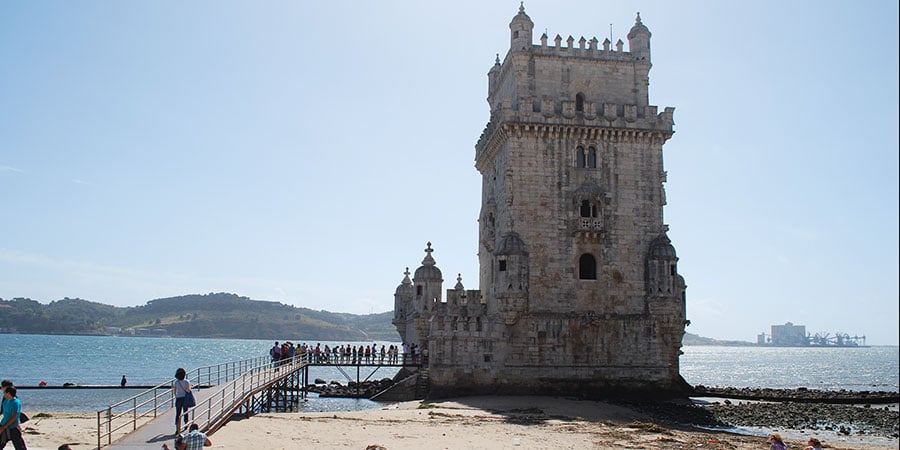 After exploring the centre of town and sampling Portuguese modern or traditional cuisine in one of the many great restaurants around, head out to one of the nearby sandy beaches on the Atlantic. Cascais might be one of the most famous beach towns and top spot for surfing fans (about 40 minutes by train) but there are many other great beaches along the coastline before Cascais too, in the Oeiras area.
Exploring, eating, sightseeing, relaxing… Whatever you set out to do and see in Lisbon, make sure you take time to chill at one of its fantastic cafés to watch the world go by under the sun. If you can do so while having a cup of coffee (the Portuguese are very proud of their coffee) and one of Lisbon's deliciously sweet custard tarts (pastéis de nata), even better.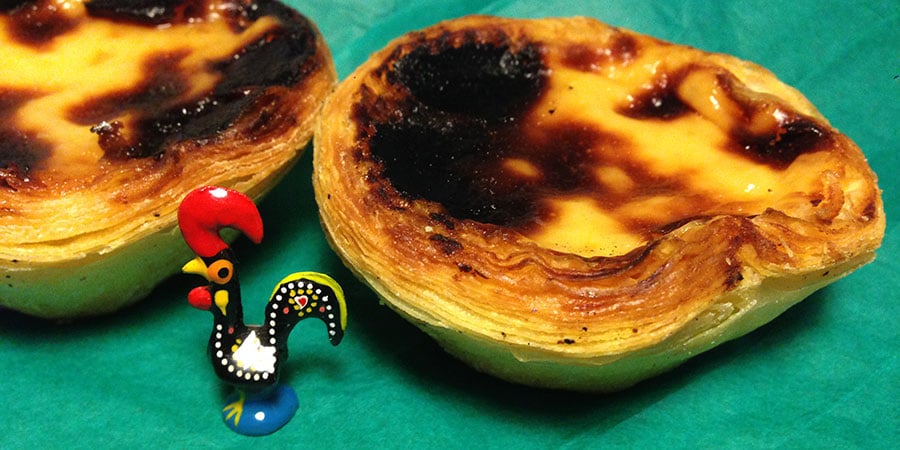 If you can, buy a few for your journey North to Santiago!
For more information about the Camino Portugues or to book your trip, contact our travel specialists