The food market in Santiago de Compostela, known as Mercado de Abastos, in the Old Town is the city's second most visited attraction after the cathedral and a must-see for food lovers.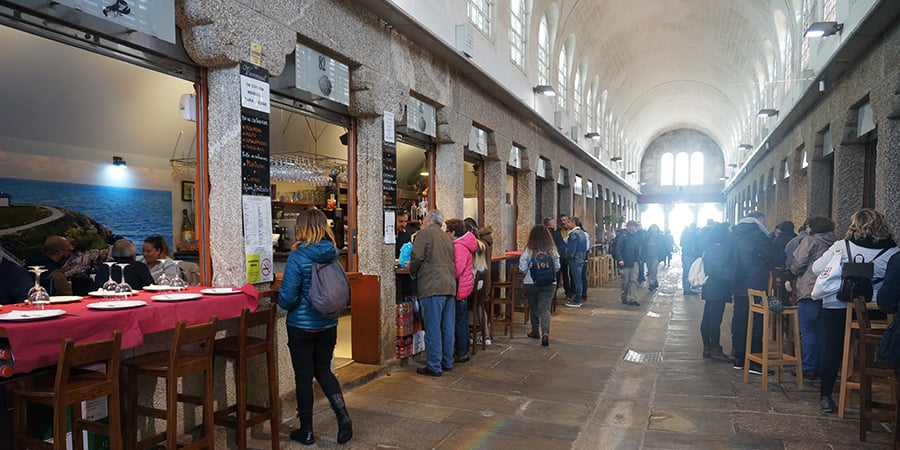 At Santiago food market you will find an impressive selection of the best fresh Galician produce: a mind-blowing range of different fish and shellfish; fruit and vegetables, meats and cheeses, local wines and liquors, honey, artisan bread, etc… It is here that keen foodie visitors and pilgrims will be able to treat themselves and find all quintessential Galician products such as Padrón peppers, octopus, salted cod, goose neck barnacles, empanada (savoury pies) in all shapes and sizes, and more.

The market has been supplying the people of Santiago de Compostela with quality food and other popular items since 1873, mostly produce grown in the surrounding areas. Although the current building dates from 1941, the market has been located here for three centuries. Today, the market is managed by a co-operative of 70 food producers and other business owners. A colourful mix of retailers and food sellers share these colourful market space: from artisan stall holders to old ladies from neighbouring villages selling their seasonal items such as garlic, cheese or 'grelos' (the green leaves of the turnip used for Galician broth, 'caldo'). This eclectic mix is what makes the market such an interesting place to see.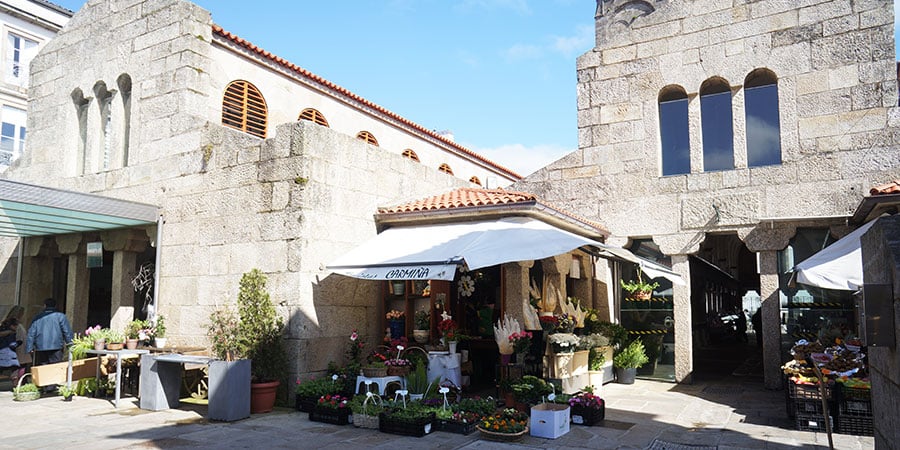 Santiago food market is open from Monday to Saturday, from 7am until 3pm; and over 4,000 people visit it on any given Saturday, by far the busiest day at the market.
Many new restaurants have also been opened in recent years in the vicinity, such as Abastos 2.0 and Pazo de Altamira, offering high quality contemporary cuisine giving Galician classic dishes and exceptional fresh produce an innovative twist. It is these new contemporary restaurants that attract many city dwellers to the food market around lunch-time on Saturday: Abastos is not just a place to go do their food shopping, but also enjoy a glass of wine and a quick bite with friends, particularly on sunny days.
For more information about the Camino de Santiago or to book your Camino holiday, contact our travel specialists.